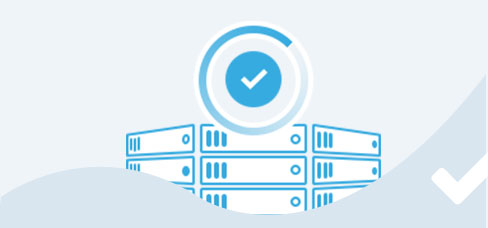 Hardware and Software
New York and Silicon Valley have the biggest Internet Exchanges in the USA (United States). Lots of traffic from Asia is routed via California, and the same counts for New York as traffic for Europe. Try our Virtual Server now.
Start-up business or developer?
Are you a start-up business in the USA--New York, Chicago, Miami, and the others--that needs a helping hand getting your IT infrastructure up-and-running? Are you a developer in need of some virtual space for a large project that you need to keep secure? Our USA (United States) Windows VPS service is available at an incredible price of just $4.99 per month and can help you with scalable IT.
Take your pick from a massive range of operating system templates, perfect for any work you need to complete. And if you don't know how much IT space you'll need for your websites, our flexible hosting plans can let you find the ideal power and data volume to suit you without paying over the odds.
There's no contract, so you can cancel any of the hosting plans you choose at any time. Once you do, we'll destroy all your data so you can enjoy total peace of mind.
3-way SSD storage
When you're in the market for someone to offer server hosting USA-wide, you'll be flooded with plenty of cheap options. Most keep costs down by offering a poor service, often using RAID storage, which is known to be slower and more susceptible to failures.
Not so with our USA VPS solutions – we only use SSD, which is faster and more reliable. Not only that, but our 3-way storage replication means that even if, somehow, a drive fails, there'll always be two backups waiting, so you won't even notice the issue.
Virtual Private Servers with 24/7 chat support
There are times that, even with all these amazing features, you might need some help. Rather than calling us or waiting for an email service, we offer 24/7 live chat support. No matter when you're working, we're available to support you. Our support team knows our systems inside-out. They will handle the situation with relative ease.