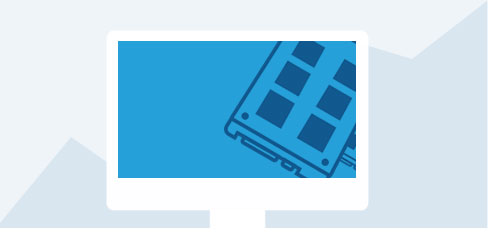 Dedicated Server Hosting with high performance
A dedicated server is the ultimate in control, security and hosting power. If you expect high levels of traffic daily and you don't want to share your resources with other businesses, cheap dedicated server hosting is a great solution. As a dedicated machine with its own physical resources, you are able to access all of the server's storage, RAM and computing hosting power. Also applied to cloud computing, you can use a dedicated server hosting for machine learning, storage, backups, big data, server clusters, business applications, online game hosting and website or application hosting. Start your dedicated server hosting today!
Manage your growing business flexibly
One of the main benefits of a dedicated server hosting is its flexibility. With the best dedicated server plan for your business, you will be able to modify or add existing applications or services as your company grows. This means you can adjust easily to unexpected market conditions or new opportunities, and you can add more backup, storage or processing options when required.
Exceed customer expectations with dedicated servers
Today's consumers have high hosting expectations and they want quick access to your products or services. With a dedicated server, your customers will benefit from a better user experience as well as fast page loading. If your page load times are slow and you find website hosting performance has taken a hit, you need to consider hosting your website on a server where resources are plentiful. At the end of the day, if you serve your customers well, they're more likely to return to your hosting website in the future.