New Europe Data Centers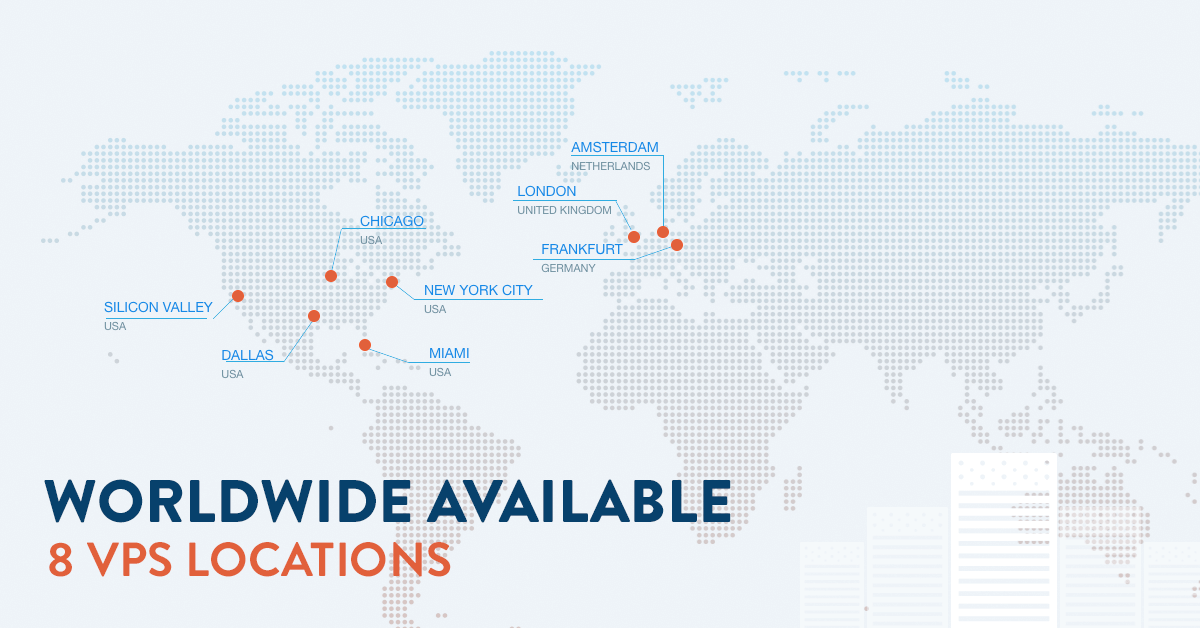 Launch of new datacenters
The Cloud market and VPSServer.com are growing fast. We noticed that only one datacenter in Miami does not fill in all the needs of our customers. For this reason we are expanding our servers worldwide. In total there will be 7 new locations available. All Europe and USA based.
Europe launch: Frankfurt, Amsterdam and London
The new locations we launched in Europe are Frankfurt and London. Amsterdam will be available in January. the datacenters have a central location in Europe, this means these datacenters have excellent internet connections almost all of Europe. Amsterdam, Frankfurt and London are the biggest internet exchanges of the World. Almost 75% of all internet traffic passes through these exchanges. You can order your servers directly from our control panel.
USA Launch
The new datacenter locations in the USA will be: New York, Chicago, Dallas and Silicon Valley. With these 4 datacenters added to our existing network in Miami we will have fast internet coverage to the whole USA. It is our goal to launch these new locations in January 2017. Keep in touch!