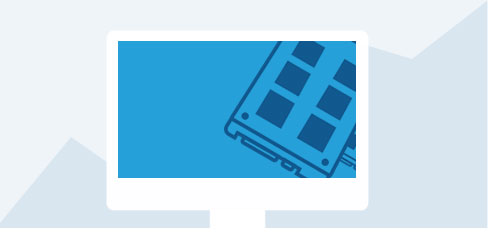 Numerous Operating Systems Options & API
Over 100 fully pre-configured templates are available to deploy the server in just seconds.
On-Demand & Live Backups
Backup your VPS while the server is running. No scheduled downtime is needed. Our support team is live every second of the day to help you.
Flexible Billing
No contracts. Choose how long you keep your server. We also give you the freedom to destroy or discontinue the program.
Virtual-Private Network
Use our private network function and join VPSs in the same location.
Quick, Easy Firewall Setup
Firewall configuration and rule additions are easy and quick to set up and manage with a dedicated server.
Native IPv6 Support
Our VPS configuration can be launched with IPv6 and is completely free of charge, not minding the web host (WordPress and others).
Fast SSD VPS Hosting
We guarantee the best I/O performance. With full SSD hosting, our servers are one of the fastest available on the internet. Perfect for high-performance workloads, such as server virtualization hosting, desktop virtualization, developers, website hosting, web server, and cloud computing.
VPS made simple
Hosting your virtual private server has never been easier. We help you find the VPS plan at the VPS Server website that's right for you with full root access. Our friendly team helps to provide the support you need to keep it running for your VPS hosting. With monthly billing across a range of payment options and our flexible hosting pricing system, our instant activation will have your VPS hosting online in a matter of minutes.
Ideal for both personal use and expanding businesses, discover how the flexibility and simplicity of our VPS hosting plans can help you today in our control panel. You can even try our managed VPS hosting solutions. It will enable 24/7/365 support for your server.
Up-to-date VPS hosting technology
When it comes to IT, having the latest technology VPS hosting is essential for maintaining a high-performance. At VPSServer.com, we use powerful Intel Gold processors to deliver a fast performance straight to your system for all our VPS services. Plus, our three-way storage replication gives you a reliable cloud solution.
Gain peace of mind with our straightforward firewall setup, and use your VPS server with peace of mind. We know that time is money in the business world. So, we do everything we can to keep you on track. Our performance guarantee promises 99.99% uptime, ensuring you can use your VPS without any unplanned interruptions. In the event that you do run into problems, then our friendly team offer a 24/7/365 support service to help you stay on schedule.
Customizable templates
Your website and online communications say so much about your business; it conveys a brand image and personality to a worldwide audience. Find a VPS hosting that reflects your individuality with our customizable OS options and API on our website account. We have over 100 templates ready and waiting, so you can find the perfect one for you.
Start your VPS Hosting
Activate Your Server Directly – No Support Needed
Select your virtual hosting specifications and the datacenter and start instantly with full root access in your Cpanel. Manage VPS hosting servers with our user-friendly control panel.
All our servers are fully scalable; aside from the VAT, you only pay for what you need. You can choose from multiple datacenters worldwide in our control panel. With our special website software, your server is online instantly.
Flexible hosting system
No two companies are the same, and their VPS servers shouldn't be either. We offer a broad range of plans to suit all your private server needs, so you can select the memory, processor, disk, and transfer sizes in our Cpanel that are best for you. You can choose to boost your VPS Hosting's performance with a CPU optimized or memory-optimized plan on top of our standard plans.
Our flexibility extends to our managed VPS hosting pricing, allowing you to find the cost-effective solution that fits with your budget plans in our control panel. We won't tie you down with a fixed-term contract, leaving you in control. So, whether you're looking for temporary Managed VPS Servers or long-term VPS solutions, then we're the company for you.
Worldwide VPS data center locations
There's nothing worse for a customer than a site that won't load. If you find that latency is a continuing problem for your web hosting, then it's time to upgrade to a Managed VPS hosting with an appropriate server location.
At VPSServer.com, we have over 15+ VPS hosting data center locations across the globe, ranging from Europe to Australia, the USA, and Asia. Please find the best site for your VPS needs, and keep your customers happy with lightning-quick loading speeds and 24/7/365 help from our support team.
Regardless of your data center location, we've designed our VPS hosting system around you with full root access. Our simple set up and user-friendly Cpanel mean you can activate your Managed VPS directly without the need for in-person support. Access your new hosting of Cloud VPS instantly, and enjoy the high-level performance of VPSServer.com.
Start your VPS Server