New VPS pricing plans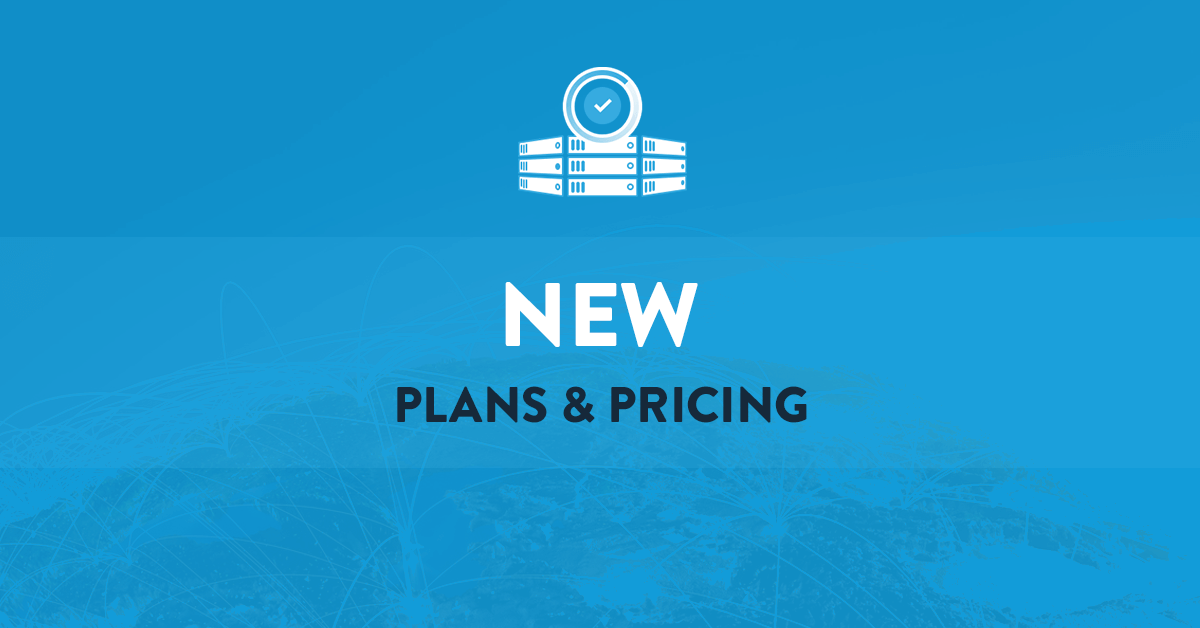 Our virtual private server specialists would like to introduce a new range of pricing plans for our clients, with packages designed to suit every need. We pride ourselves on delivering high-end digital server hosting and storage solutions that are designed to meet any business needs. One of the biggest selling points for our service is our price point. We provide flexible and affordable virtual private server solutions for clients all over the world, with data centers located in many of the world's largest cities.
You may be wondering whether a VPS is worth the cost. At first glance, it can appear to be a pricey extra for your business to consider. However, there are so many ways a VPS can actually cut your IT costs - and with our loyalty reward scheme, you could even make money back from your new plans on your virtual private server! Find out here how VPS solutions are cost-effective, flexible and suited to your business.
Starting prices from just $4.99 per month
Our VPS hosting packages are billed monthly and can be updated at any stage. Your VPS needs may change over time, our flexible packages mean you can scale up or down as required. It is simple to change your plan - just contact our trusted advisors and we will help you find the best VPS solutions for your needs.
We have introduced a new range of plans, designed to boost performance with extra features - but no extra cost to you. We have packed extra features into each of our plans, including increased memory for storage and transfers.
Improvements to the plan features include:
- VPS replication with three-way storage
- Secure private networking servers within the same data center
- A choice of Linux and Windows VPS
- Industry-leading performance via the latest technology

Premium Plans and Large Plans
Prices start from just $4.99 per month for our Premium Plans. Moving hosting and storage to your own virtual private server needn't be expensive. Replace costly data centers and in-house servers with your own virtual server hosting solutions, tailored to the needs of you and your business. At the other end of the scale, we have Large Plan VPS packages that range in price from $79.99 to $899.99 per month, with memory and transfer space increasing accordingly.
This wide variety of VPS packages allows you to select the option that best suits your needs, and ensures you are not paying too much for VPS hosting space that is going unused. Our largest plan includes an incredible 192 GB of memory with a 4800 GB disk, and file transfer capabilities of up to 12000 GB. This fantastic VPS plan is not only extremely comprehensive, but it is one of the most competitively priced VPS solutions on the market today.
Our Premium plans are perfect for private and small commercial blogs, and for local companies, SMEs and startups. Our Large plans are designed to suit businesses with high memory and storage needs, including national and international corporations.
Scale service up and down with managed accounts
Those flexible packages are carefully designed to suit every budget. Our VPS solutions are ideal for companies of all sizes, from sole traders and SMEs right through to international corporations.
We include an optional managed VPS service that is available around the clock, every day of the year. Our new service level agreement allows us to offer fully managed VPS hosting, monitored 24/7 by our team of skilled professionals. Our engineers are on hand whenever you need us, and we take care of any issues as soon as they arise.
This can save you a great deal of money when it comes to IT costs. Whether you outsource all of your server needs to our monitored VPS engineers, or use a VPS server to complement your in-house team's work, our VPS packages will save you time and money. Your IT staff can focus on managing service desk requests or developing and creating new systems, while we take care of the backend server and ensure your online functions run smoothly.
Protect data and prevent losses
Securing your server is a key concern for any business. Customers are more concerned than ever about the risk of stolen data, they feel it is the responsibility of the businesses they use to protect their details. More than three-quarters of consumers say they would blame the company, not the hacker, in the event of a data breach.
Your VPS server will be protected by a number of security measures that are designed to give you and your customers confidence when you store their details, use the network or access online systems. A firewall protects the server at all times and fends off attackers, identifying harmful activity and malicious programs. Our monitored VPS service ensures that a team of engineers can tackle problems and fight threats whenever they occur, including during data transfers when your servers are most vulnerable.
With a VPS, you don't ever need to worry about the cost of those attacks, because the private server is keeping your data safe. Our engineers will support you 24/7, keeping you and your customers safe.
Earn rewards with VPS server
Your VPS server could actually pay for itself! This is because of VPSServer.com's incredible rewards program, which offers a number of ways to earn money through accumulated loyalty points. Every fifth VPS product you buy earns you account credits. Referrals are rewarded with credits when your affiliate recommendation leads to a sale, social media shares and interactions can earn credits too.
We encourage our community members to get involved and earn even more towards our products. Contributing tutorials, and asking or answering questions, will be rewarded accordingly. Even adding comments to question threads can lead to rewards, so make sure you get involved with the community to earn more money.
If you want to know more about earning through VPS server use, or if you want to speak to us about setting up a customised VPS package, get in touch with our private service specialists today. Contact us online for a fast response to your query.