Free VPS Eligible Startups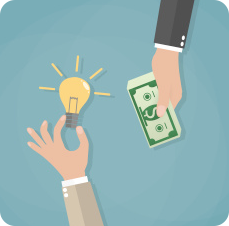 The world is seeing a wave of new and innovative entrepreneurs and ventures entering the startup market with a passion and drive to do something different from the rest. Startups all around the world are exploring spheres that no one had dared to explore before and are trying to make the 21st century living easier and less complicated by each passing second.
But, being a startup, in their early startup stage these very startups revolutionizing the world we live in, have to go through a lot of financial and ideological challenges. According to statistics available, 25% of the new businesses aren't able to make it past the first year since their establishment.
In order to make its own little contribution to the success story of the startup industry, VPSServer.com has decided to provide a few selected startups with free server services for a period of 3, 6 or 12 months.
What are the benefits of this opportunity from VPSServer?
If your startup is selected, you will be able to benefit from the numerous advantages offered by VPSServer.com.
High Scalability: If sudden large workloads or traffic spikes is your thing, then VPSServer.com's easily scalable system is the perfect solution for you. Our system can be scaled up to 640 GB hard disk capacity, 64 GB Memory and 20 Processor cores. This feature suits startups to the tee because they often see sudden increases and decreases in demand.
A wide number of OS options: VPSServer.com provides its users with more than hundred pre-built templates that can be used by the user for installing the operating system to head start their VPS in a matter of a few minutes.
Flexible Billing: While the selected startups will not have to pay any of the bills for a limited period, but one of the things that makes VPSServer.com different from others is its flexible billing options. A startup can subscribe for hourly, daily or monthly options according to their needs. There are no contracts and the user is the sole decider of how long do they intend to use the server. This flexibility is a must-have for startups as the revenue stream is usually not regular, and this feature helps them reduce unwanted costs.
Virtual-Private network: VPSServer.com allows its users to build private networks and connect VPSs within the same datacenter.
Easy to Setup Firewall: With VPSServer.com, firewall configuration and rule additions are extremely easy to setup and manage. This gives startup world-class security, especially if it's a technology startup with proprietary information.
Live Backups on Demand: With VPSServer, users can back up their VPS while the server is still functioning. This ensures no disruption of services.
Aren't all these features "THE" features that you always desired for your server?
How to apply for the program?
In order to make the cut, the startup will have to qualify a certain criteria and submit a video depicting what makes their startup different from the rest, just like VPSServer.com. They also have to include why VPS servers are critical for their business.
The ones with the most convincing and interesting videos will walk away with the free server service from VPSServer.com.
A company will have to meet certain criteria in order to qualify as a startup. These conditions are pretty basic and are as follows:
The company needs to be an entity, incorporated or registered legally
The company shouldn't be older than five years
The company's annual turnover in any preceding financial year since its establishment shouldn't exceed more than $1 million USD
The company should have development, innovation, deployment or commercialization of new products, processes or services driven by technology or intellectual property at the centre of its focus.
So, if you think you meet all these criteria, it's time for you tell us what makes you "YOU" and why your startup should be chosen over others. Remember, free VPSServer.com server subscription is up for grabs.