The Best Linux Mail Servers in 2023: A Comprehensive Guide to Setup, Features & Benefits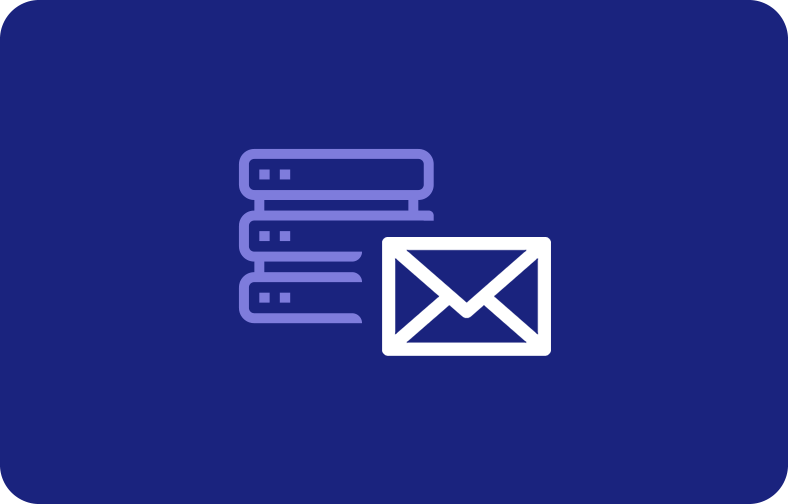 Today's market offers numerous Linux mail server software with distinct features, pros, and cons. So, how can you choose the best Linux mail server software for your needs?
We have a few pointers. So, let's get started!
What Is a Linux Mail Server?
Linux mail server is a program that takes incoming email from nearby users and distant transmitters and transmits outgoing mail for delivery.
It is also known as a mail transfer agent, MTA; mail transport agent; default mail server; router; or internet mailer. A Linux mail server is another name for a computer solely used to run programs.
A messaging system is created by combining a mail server with other software. All the programs required to maintain standard server protocols for the seamless operation of email are part automatic host configuration of a messaging system. A program transmits the mail to a mail server when it is sent.
Following that, the incoming mail server passes the message to another or holds it in a holding area on that incoming mail server to be forwarded later.
Linux Email System Explained Step by Step
The Internet enables mail servers to connect by creating a shared network with numerous mail servers. This communication route is not a one-step process; it passes through several servers to reach its destination.
Here are the four phases of the Linux email system.
Phase 1: You use an email client to compose an email. Your email client connects to the domain server automatically once you type and send a message.
Phase 2: The server communicates with the client to obtain data like the email address of the recipient, the message body, and any attachments. This is carried out to assist the server in determining the recipient's location.
Phase 3: The server uses the SMTP server protocol, a widely used protocol, to start the transfer. With the SMTP server servers, the server locates the last server close to its destination by looking at the recipient's domain name. A DNS server obtains the recipient's domain name and contacts the destination mail server, also known as the mail exchanger, using that information.
Phase 4: The recipient accepts the message using one of two basic protocols: post office protocol or internet message access protocol, using post office protocol only once the mail transfer agent locates and delivers it to the intended recipient.
Since they conduct scans at both ends to authenticate the identities and provide virtual domain support, the simple mail transfer protocol servers play a significant role in delivering and receiving messages.
Question: How to set up the best Linux mail servers?
Answer: Before configuring a Linux mail server software, you must confirm that the postfix mail server is installed. Nowadays, most Linux distributions use it as their default mail server. If not, you can install it on Red Hat distributions, execute it, and activate it when your system boots.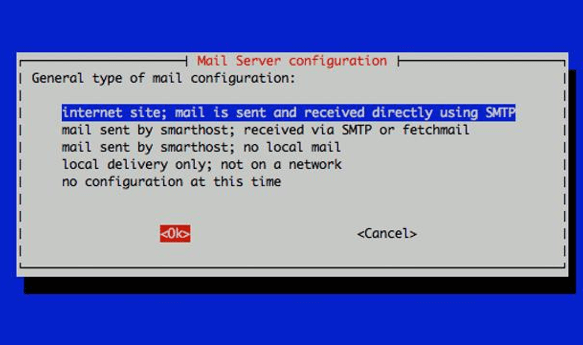 Why Are Mail Clients Important for Linux Email Servers?
Mail clients facilitate the transmission of messages across the Internet and through various servers to their intended recipients. The most widely known email applications include Gmail and Outlook.
Email clients enable you to arrange and classify their messages using an interface. Moreover, you can manage messages' attachments using an email client, such as documents or images.
Still, they must be connected to the shared network and do not manage storage facilities as servers do.
Why Should You Go for A Linux Mail Server?
Here are a few reasons a Linux mail server should be your mail configuration of choice.
When you set up a Linux mail server with your domain name, all incoming mail will be sent instantly to you.

You have total control over the custom mailing lists, so you can add or remove people whenever possible.

The best Linux mail servers handle spam filtering and virus scanning to the degree no ISP can match.

You may send a customized email to printers and fax machines using your mail server.
How to Choose the Best Linux Email Server?
When looking for the best Linux mail servers, there are many factors you should consider, but here are the ones you must pay attention to.
Function
Servers' fundamental capabilities, like the Post Office Protocol, STMP, and WebMail, are always linked to mail servers. To improve the functionality of your mail server, you can also add end-user-side encryption, content filtering, outbound spam protection mechanisms, etc.
Extensibility
If your business is expanding quickly, you'll need an email mail server solution that can handle a sizable user base and span numerous locations if the organization adds scattered branch offices.
Many mail server software manufacturers offer different software editions for companies of various sizes. As a result, upgrading is simple and doesn't require the steep learning curve of switching to an entirely new software solution.
By designing for scalability from the start, you may save your mail server from learning new mail programs as the network expands and guarantee that your Linux users, who may rely heavily on their own email server to complete their tasks, see little to no mail server failure.
Integration
A mail server-based integration is essential to integrate applications with your mail. Applications can easily communicate with one another by utilizing POP3 and the SMTP protocol, the best mail servers around.
Additionally, it can be used to quickly communicate with the user or the support team regarding specific incidents. For instance, the support department can be notified automatically when a mistake occurs by emailing the problem message and some extra details.
Migration
Data migration is possible if the servers provide an access control mechanism and configuration files. You should pick a server with MBOX format migration capabilities.
A common format for storing messages is known as an MBOX file. It includes all the exported message information, content, and attachments.
Security
When administering mail servers, security features are crucial. STMP filtering, Real-Time Blacklists, and IP address-based authentication are additional security features.
Antivirus and Antispam
It is crucial to keep viruses from getting into your mail server. Attachment control, efficient mail server configuration, automatic virus definition file downloads, and several scan options are a few aspects to consider for antivirus management.
Moreover, it would be best to look for download filters, senders checks, and mail reports while managing antispam.
Top-Notch Linux Mail Servers in 2023
As mentioned, you must invest much time and effort to select the perfect Linux email server. So, let's facilitate your decision.
Exim
Many professionals regard Exim as one of the best Linux mail servers available. It is a reliable mail server with several capabilities that flawlessly complete a task. Most of all, users love Exim due to its flexibility in terms of customization and configurable status notifications.
It features the fastest transfer, easily customized to any corporate setting, which implies that it's perfect for organizations of all sizes.
Advantages:
You can use it in a busy environment; it frequently handles thousands of emails an hour successfully

Exim is made to send emails right away without queuing

Straightforward management and setup even for newbies
Disadvantages:
Exim can be difficult to configure if you require a feature-rich mail server.
Sendmail
Since it is the most dependable, Sendmail is another reliable Linux email server. It can batch-send addresses to a single host machine since it doesn't require a lot of network capacity.
The fact that Sendmail uses protocls-complicant delivery techniques has contributed to its popularity.
Advantages:
An extraordinarily dependable and stable server

It has convenient UI menus and easy setup

An example of an integrated mailing list server with its features
Disadvantages:
Configuration can be difficult since it cannot be manually edited
hMailServer
One of the most adaptable mail servers is the hMailServer, an accessible Linux email server dependable for international operations. Everyone can get the software for free since it's an open-source mail server.
Internet message access protocol, simple mail transfer protocol, and POP3 are the basic protocols mail servers employ. Also, hMailServer can integrate, doing numerous antivirus scans on incoming and outgoing emails courier mail servers.
Advantages:
An open-source mail server; you can alter it to match your requirements without purchasing a license

Straightforward installation and configuration

A feature-rich mail server that includes plugins that allow you to add more features

If you need assistance, you can find it in the documentation
Disadvantages:
It doesn't offer formal customer support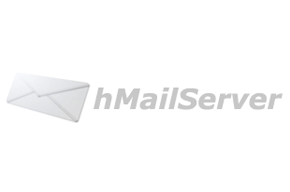 Axigen
Axigen is a reliable email server that offers lots of cutting-edge functionality. Offering a vast array of pre-configured routines for particular processes elevates email management to a new mail server level. Axigen also offers various mobile capabilities, a mobile web client application that increases its adaptability to different platforms and operating systems and virtual domain support.
Only five users are permitted in the accessible version of Axigen; therefore, if you want to use all the features, you should choose a professional plan.
Axigen's user interface is simple to comprehend and utilize. Everything has tools and considers contemporary features like multi-user access control mechanisms.
Advantages:
Axigen is simple to install and operate

Offers comprehensive documentation

It has a wide range of capabilities and supports multiple users and domains
Disadvantages:
Axigen doesn't offer a webmail interface
Zimbra
Another open-source mail server on this list is Zimbra, one of the well-known popular Linux mail servers, with powerful mail filtering mechanisms. Offering extra features like group calendars and practical UI menus fosters a welcoming user experience.
The mail server's recovery options are impressive since they go beyond security. Zimbra offers users a one-click recovery tool that increases dependability in urgent situations or server breakdowns.
Advantages:
It shows many features, various tools, and options for administering your email server system

Even for novice users, setting it up and managing it is simple

Enables growth with your business as your demand evolves and has robust scalability

The software is free
Disadvantages:
Zimbra might not be appropriate for servers with inferior processing power
Modoboa
Modoboa is contemporary mail server software that can perform all tasks with a high rate of efficiency. The techniques are straightforward to utilize and simple to include. Modoboa combines a SQL database with Python to control communication channels between components.
The new control panel features a built-in monitor to help users understand the incoming mail server traffic, so administrators can quickly become used to it. Modoboa can produce images with the use of several filtering tools. DKIM and DMARC are the methods in use for appropriate delivery.
Your data is secure with Modoboa thanks to SSL and TLS connections and encrypted passwords. Additionally, it has several security features that can be activated, including spam filtering and two-factor authentication.
Advantages:
The web interface is simple and easy to use

Users may be added and removed easily, email lists can be made, and autoresponders can easily be set up

Extensive security layers and protection
Disadvantages:
Modoboa is not well documented
Apache James
A well-known software foundation with cutting-edge server architecture is Apache James. It provides a feature-rich and reliable mail server that can build customized solutions by altering the part.
Apache James has linear scalability for mail management. Thus, modifications may be made without interfering with the middleware. The user has a wide range of configuration options, which makes it easy to interface with other technologies of similar caliber.
Advantages:
Apache License 2.0 governs the use of the open-source mail server

It has a web interface for managing users and messages

Can handle a lot of email traffic

Simple to configure and integrate with other services and applications
Disadvantages:
Apache James doesn't offer much community help
Courier Mail Servers
Courier is one of the best mail servers that offer unique protocols like STMP or IMAP servers to cater to specific needs and services.
Admin panel features a far more extensive selection of web-based administration and configurable status notifications than the other choices on the list, making it much more convenient.
It includes spam protection mechanisms and junk mail control to reduce spam.
Advantages:
Works with most email clients; it supports POP3 and IMAP server

It offers a web interface that enables simple mail access from any computer

Courier is highly configurable, allowing to customize how it functions
Disadvantages:
Setting up can be challenging
Cyrus Imap Server
Cyrus IMAP server is yet another Linux mail server enterprise with various protocols. The system software on the server has solid mail-screening features. The server also employs Sieve filtering language to remove pointless communications from users' mail accounts.
The email solutions are produced by the CalDAV and CardDAV protocols. Remembering that this program is still being developed and will receive regular upgrades to correct faults and problems is crucial.
Advantages:
Simple to combine with other programs and systems

Offers a large number of features, options, and offerings

Provides excellent help and document sharing when you need it

It's a highly customizable Linux email server
Disadvantages:
It requires a little more technical knowledge in installing and configuring than other mail services

There may not be as much community help since it's still being developed
Postfix Mail Server
A mail transfer agent that routes and distributes electronic mail in a box is called a Postfix mail server. For setting up a mail server on a Linux system, Postfix is frequently used. It includes a Postfix configuration file and a variety of features integrated mailing list server. A complete mail server solution can be made using Postfix and other applications.
Instead of Sendmail, Postfix was developed at IBM Research. AIX, BSD, HP-UX, Linux, Mac OS X, and Solaris are all supported by Postfix.
Advantages:
The setup and configuration are simple, and it has a small memory footprint

It is capable of serving as a relay server and supports several domains

There are numerous antispam and security features available
Disadvantages:
There's no web interface
Maildrop
Maildrop, a compact but efficient mail server, offers free disposable email addresses for use in web forms. Since it was created with C++ programming language, its performance has been incredibly effective.
Maildrop is actively being developed, so new upgrades and patches will continue to be released.
This Linux mail server can deliver messages in the Maldir and MBOX formats; it is an innovative tool with numerous applications.
Advantages:
It can be utilized in any situation where users don't want to give up their actual email addresses

Uses incredibly effective spam protection mechanisms that successfully remove most email spam

Since the mail delivery agent is one of the open-source mail servers, users can customize it to meet their email needs

Due to its low resource utilization, it delivers mail faster than many popular Linux mail servers
Disadvantages:
It might not be a good choice for big companies since its features are still being developed
Horde Mail Server
With the help of the Horde Project's standard email server protocols, the Horde mail server software users can read, write and organize email messages, manage and share calendars, contacts, files, etc. IMAP server and POP3 webmail clients, 3-pane and 3-column layouts, message filtering, and HTML message criterion with an editor are just a few features of the Horde mail server.
Advantages:
Horde's conveniently based interface makes management easy

It's a solid alternative for users looking for full-fledged mail servers
Disadvantages:
Horde's software is hard to set up
Frequently Asked Questions
Which Linux mail server provides a multi-layer access control mechanism?
Axigen provides multi-layer control that allows you to increase mail traffic security and block unwanted mail messages from reaching the mail in a box.
Can you set up a Linux mail multiple servers on a computer?
You can set up several SMTP servers and choose the one you want when creating your schedule mail services. It's beneficial when you want to use different mail addresses to communicate with mail clients and other recipients.
What is the Exim panic log?
Exim creates three different logs: the main log, the reject log, and the panic log. It notes each message's arrival and delivery in the main roster in a single line for each occasion. The format is as minor as necessary to minimize the size of log files.
Do Linux mail servers provide an active directory?
SSSD offers a collection of daemons of Linux distributions for controlling access to remote directory services and authentication procedures. So, you can manually connect your SSSD client or use the realm join command to access any distribution to an AD domain.
What is the STMP protocol for mail servers?
Mail servers employ the simple mail transfer protocol application to send, receive and relay email messages between senders and recipients.
Can a Linux mail server support multiple domains?
If you configure the SMTP server, it can support multiple domains.
What distinguishes a mail transfer agent from a mail user agent?
By transferring the message to another mail transport agent, a message transfer agent routes a mail message to the intended recipient. An end user can send and receive mail messages by interacting with the mail transfer agents as a user agent.
Can you use the Dovecot IMAP server in Linux?
Yes, Dovecot is an open-source application allowing you to receive emails on a Linux server.
Conclusion
The five best Linux mail server: servers each server significantly improves mail handling, making it more adaptable and straightforward. All mail servers on the list offer unique features, and each stands out for some features where others fall short.
Since the options are presented, now the decision is yours. Choose wisely your server and keep in mind the information mentioned above!