Windows VPS Bitcoin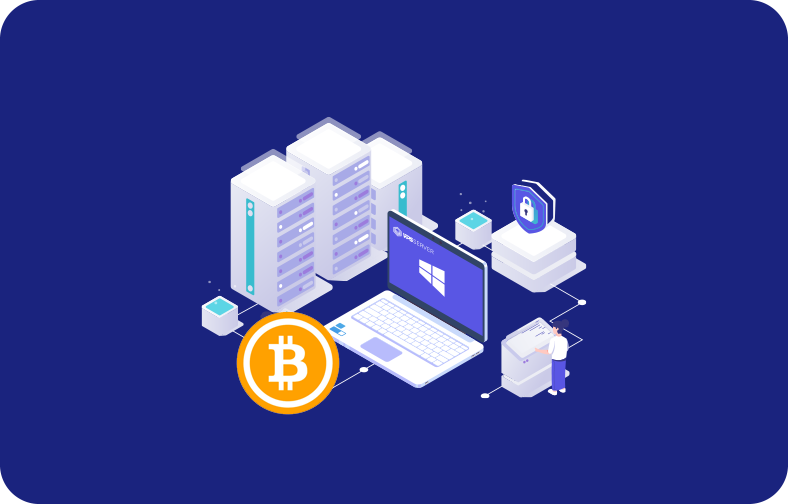 In a realm where technology evolution never sleeps, Windows VPS Bitcoin is the meeting of Windows Virtual Private Servers (VPS) and the revolutionary concept of Bitcoin payments, it is like a match made in digital heaven. So, what exactly are we talking about here?
What is a Windows VPS?
Windows VPS hosting is the hosting of a virtual server on distant remote systems. This allows you to have your own dedicated server without the inconvenience and expense of purchasing a physical server.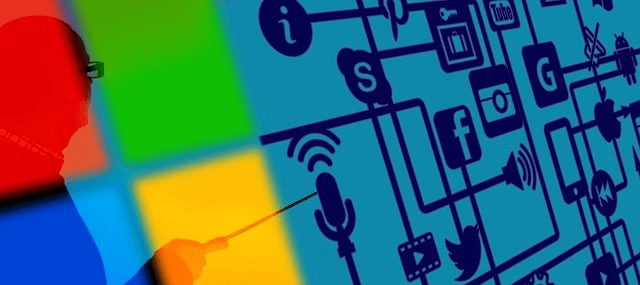 Windows VPS hosting is ideal for organizations that want a dedicated server but do not have dedicated resources or want to deal with the headache of operating and maintaining one. Here are some benefits of Windows VPS.
Lightning-Fast Performance
Need speed? Windows VPS delivers. Say goodbye to sluggish loading times and hello to the turbocharged performance that keeps you ahead of the curve.
Whether you're running resource-intensive applications or hosting a website with heavy traffic, a Windows VPS can handle it like a champ.
Total Control and Customization
Flexibility is the name of the game here. With a Windows VPS, you're the boss.
Customize your environment, install the custom software that you need, and tailor it to your heart's content.
It's your digital playground, and you get to set the rules.
Security, Security, Security
In the wild west of the internet, security is paramount. Fortunately, Windows VPS takes it seriously. Your data stays safe and sound in your private virtual space.
No nosy neighbors, no prying eyes – just top-notch security to give you peace of mind.
What is Bitcoin?
Bitcoin is a form of cryptocurrency that is based on a public decentralized ledger, and every transaction made through it is verified by a network of nodes called the blockchain.
Being decentralized means, it does not need any central authority to have complete control over it.
It makes it very different from the more traditional payment method, which requires a central governing body that can control and manage the amount of currency in circulation.
What Are the Advantages of Using Bitcoin for VPS Payments
Semi- Anonymous Payments
No personal information is disclosed during a Bitcoin cash transaction. It is similar to making a cash payment but online. Additionally, these transactions safeguard your identity and privacy.
A Bitcoin payment is essentially just sending digital currency from address A to address B.
Although it is more difficult, this does not imply that Bitcoin transactions are entirely anonymous and untraceable.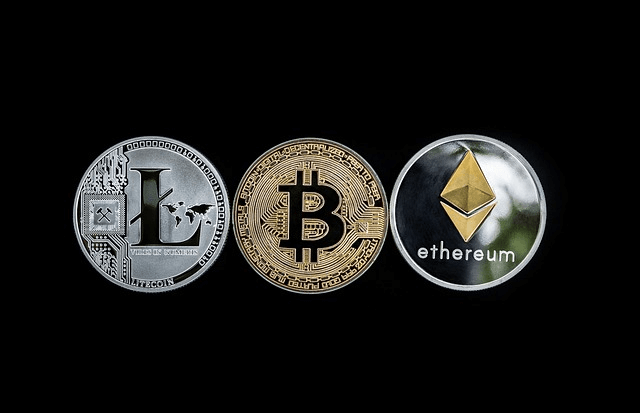 Global Accessibility
Unlike traditional currencies, Bitcoins are accepted worldwide by different services and are not regulated by any central body of power.
Because of the decentralized nature of Bitcoin, you can make transactions to any VPS service provider without any extra cost and without going through the hassle of an exchange broker.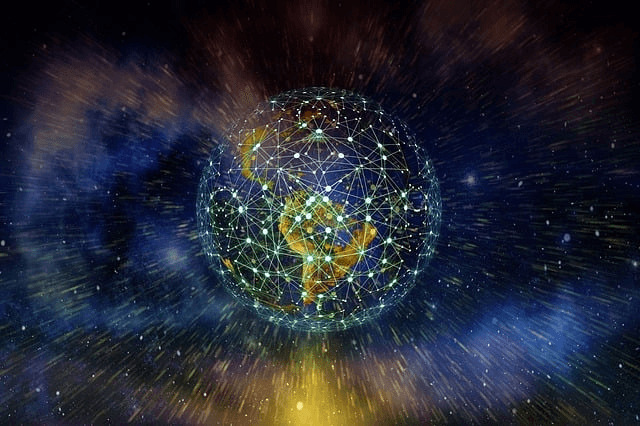 Quick Transactions
Transactions made through Bitcoin are processed relatively quicker than a traditional currency, which can be beneficial if you want to renew your VPS services at the last minute.
Ease of Use
Making transactions using Bitcoin and other cryptocurrencies is relatively simple. You can use your phone, desktop, laptop, or dedicated crypto wallet to make your transactions on time.
You can easily manage your Bitcoin payments from anywhere in the world with an internet connection.
Selecting a Windows Virtual Private Server With Bitcoin Support
Finding the right Windows VPS provider is like hunting for treasure in the digital realm. You want a partner that's reliable, efficient and understands your needs. Let's embark on this quest step by step.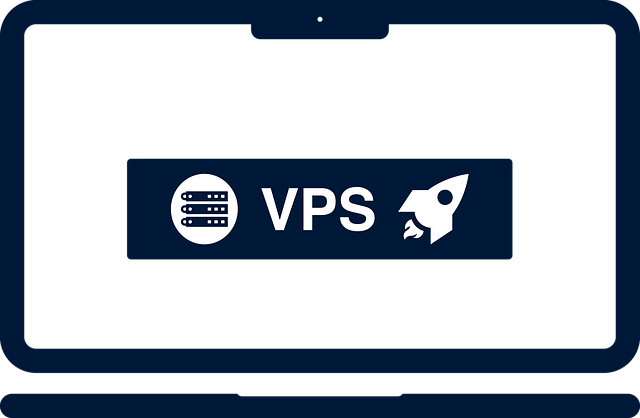 Define Your Needs
Before you set sail, you need to know your destination. Ask yourself some essential questions:
What will you be using the Windows VPS for? Hosting a website, running applications, or something else?

How much computing power and storage do you require? Are you a power user, or do you need a more basic setup?

What's your budget? It's crucial to have a clear idea of what you're willing to spend.
Research
Now that you have a clear picture of your needs, it's time to scout for potential providers. Use forums, ask fellow tech enthusiasts, and read reviews.
Look for providers that offer Windows VPS services with Bitcoin payments and have positive customer feedback.
Check Reputation and Reliability
You don't want to hitch your wagon to a provider that disappears into thin air when you need them most. Look for providers with a solid reputation for reliability and uptime.
A trustworthy provider ensures that your Windows VPS is up and running.
Tech Specs and Flexibility
Check the technical specifications of the plans offered by VPS hosting services. Do they have options that align with your requirements? Are they flexible enough to accommodate any potential future growth?
Security Matters
In the digital age, security is non-negotiable. Your data needs to be locked down like Fort Knox. Ensure that the service provider has strong security measures in place.
Look for features like regular backups, firewalls, and encryption to keep your data safe from prying eyes.
Customer Support
Tech troubles can strike at any moment. That's why having stellar customer support is essential. Look for service providers with responsive and knowledgeable support teams. A provider with a dedicated support team that's there to assist you when things go south is worth its weight in gold.
Compatibility with Bitcoin
This is the most important aspect of hosting a secure VPS server. Check if the provider accepts Bitcoin as a payment method. Some providers embrace this digital currency, offering you a convenient and privacy-oriented way to pay for your Windows VPS.
Read the Fine Print
Don't skip the terms and conditions. Make sure you understand the pricing structure, any potential hidden fees, and the cancellation policy. You don't want any surprises down the road.
How to Setup Bitcoin VPS Server

Choosing the Right Windows VPS Provider
Alright, let's kick things off by talking about the foundation of your VPS adventure - the provider. Not all VPS providers are created equal, so it's crucial to pick one that suits your needs.
Follow the tips mentioned above while selecting a Windows VPS Server.
Picking the Perfect Windows OS
Once you select your desired VPS service provider, it's time to choose the Operating system.
Windows Server editions are most optimal for VPS servers as they are designed specifically for servers and have less telemetry than the regular Windows OS.
Make sure to choose a version of Windows that is most compatible with the tools and software that you want to use.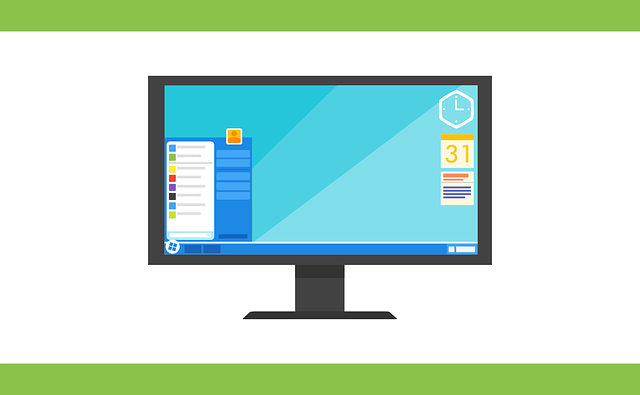 Setting Up Security Measures
We prioritize safety above all else. Before you begin utilizing your VPS, ensure that you have strong security measures in place. Change your default login credentials immediately. Use secure passwords and consider using two-factor authentication (2FA).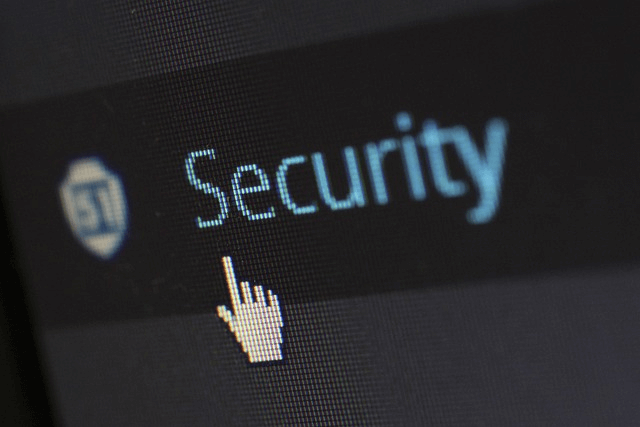 Installing Essential Software
Now comes the exciting part: installing the software that will turn your VPS into a powerhouse.
Installing the appropriate software is critical whether you're running a website, setting up a game server, or simply want a virtual environment for your coding experiments.
Set up web servers such as Apache or Nginx, databases such as MySQL, and everything else your project need.
Optimizing Performance
A sluggish VPS is no one's friend. You want that bad boy to run as smooth as butter. So, let's do some performance tuning, shall we?
Optimize your server's settings, tweak resource allocation, and keep an eye on those performance metrics.
Backing Up Your Bitcoin VPS Server
Last but certainly not least, don't forget the golden rule of tech: back up, back up, back up! Set up regular backups of your VPS. Murphy's Law loves to strike when you least expect it. Having a recent backup can save you from countless headaches in case of data loss or other disasters.
Best Bitcoin Vps Hosting
When it comes to web hosting, you need a provider who provides not only reliable service but also a variety of features to guarantee that your website functions properly.
We've scoured the web to bring you the top VPS hosting providers, each with its own unique strengths and offerings.
Whether you're a small business owner or an aspiring online entrepreneur, these providers have the tools you need to succeed. Let's dive in!
VPSServer: A Perfect Start with a Free Trial

VPSServer should be on your radar if you're looking for low-cost, high-performance VPS. Their powerful technology, which includes powerful processors and ultra-fast SSD disks, assures a quick web server.
Exploring VPSServer's Features
VPSServer offers a range of features to cater to your needs:
Full Root Access: With full root access, you're in control of your VPSServer.

Easy Server Resizing: Resize your server effortlessly from the control panel.

Security and DDoS Protection: Your server is well-guarded against threats.

Data Backup: Back up your data while your server runs without downtime.

24/7 Customer Support: Assistance is just a message away.

99.99% Uptime Guarantee: Rest easy knowing your website will be up.
Pricing
VPSServer offers three main plan types: Standard, CPU-optimized, and Memory Optimized. Each type has multiple plans with different storage, processors, and memory. Plus, they even have a free trial for select plans, so you can test the waters before diving in.
Why Choose VPSServer?
VPSserver offers some of the most budget-friendly VPS hosting plans on the market. And here's the kicker – no contract is required. Pay for the VPS server for as long as you need it, and stop whenever you want.
Shinjiru: Your Offshore Web Hosting Destination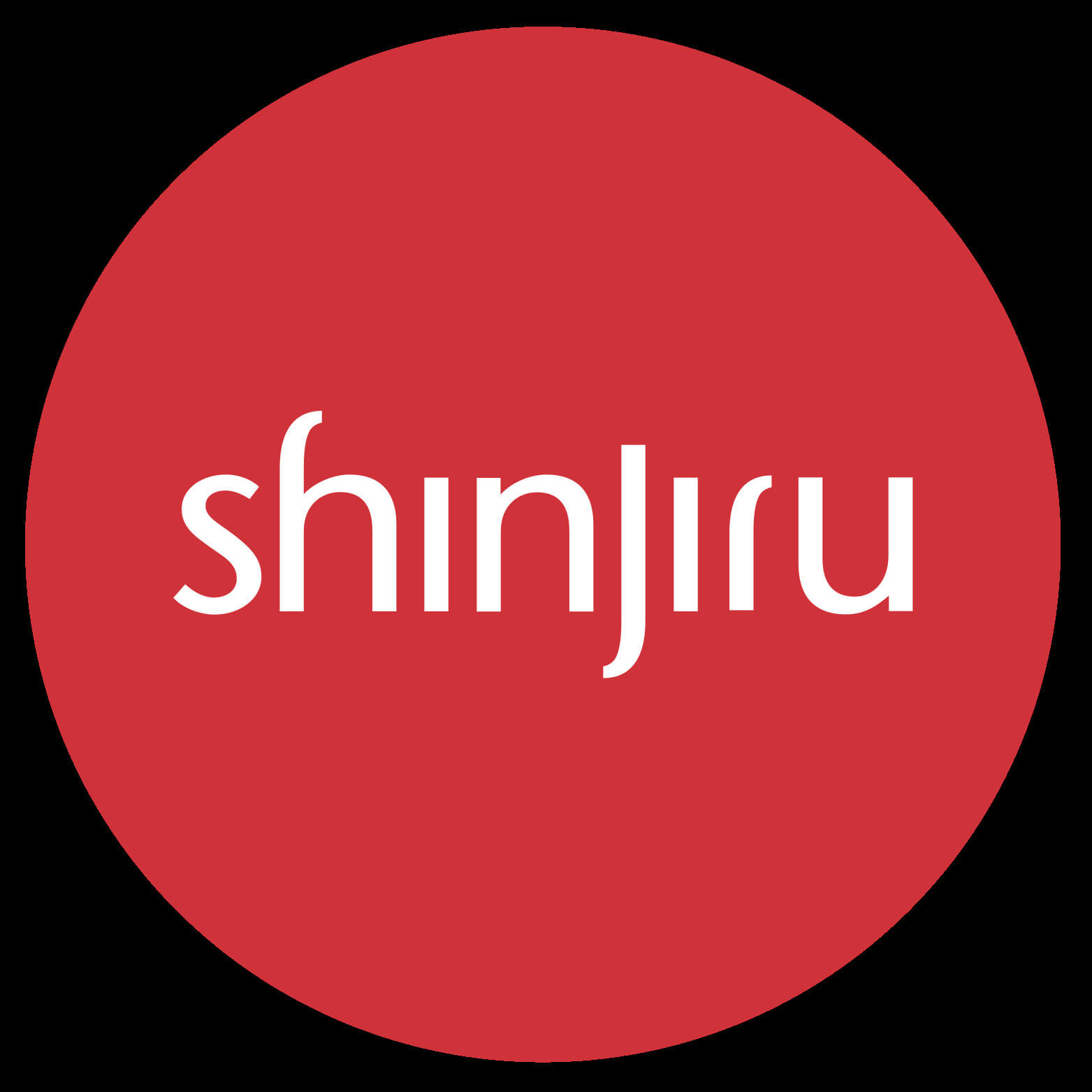 Looking for a web hosting company that has been in the game since 2000 and offers top-notch? Look no further than Shinjiru, the Malaysian web-hosting powerhouse. With a reputation for well-optimized Bitcoin VPS hosting services, they have become a reliable choice for many.
Features That Set Shinjiru Apart
Shinjiru boasts an impressive lineup of features that cater to the needs of web enthusiasts worldwide:
Global Reach: With 8 data centers spread across the globe, Shinjiru ensures fast web servers and minimal latency for your websites.

Protection of Identity: Concerned that your identity will be compromised? Do not worry; Shinjiru allows you to purchase anonymous web hosting using bitcoins.

24/7 Assistance: Need some help? They offer 24/7 customer care by online chat, phone calls, online tickets, and emails.

Certified Domain Register: If you're in need of a domain name, Shinjiru has you covered with its certified domain registration services.

Uptime Guarantee: You can have peace of mind knowing that your server is online with a 99.9% guaranteed uptime.

Anonymous Hosting: Want to keep things discreet? Shinjiru offers anonymous hosting options.
Pricing
Shinjiru has tailored its pricing to suit various needs. They offer 4 types of VPS hosting plans, starting from the affordable VPS Basic plan at just 11.90. Their most popular plan, the VPS Standard, is sure to catch your attention.
Why You Should Consider Shinjiru
One compelling reason to buy Shinjiru is its 30-day money-back guarantee. If their product doesn't meet your expectations, you have the freedom to try something else. Give Shinjiru a shot and see if it's the perfect fit for your web hosting requirements.
UltaHost: Your Secure Bitcoin-Powered Hosting Solution

In the world of Bitcoin web-hosting solutions, UltaHost is a relative newcomer, established in 2018, but it has quickly risen to prominence as a swift and next-gen VPS hosting service provider. Their efficient web plans are designed to facilitate online businesses with ease.
Unveiling the Features
Here's what sets UltaHost apart from the rest:
Unlimited Bandwidth: Enjoy the freedom of unlimited bandwidth, ensuring smooth data flow.

Money-Back Guarantee: If you're not comfortable with their hosting services within 30 days, they've got your back.

Top-notch Monitoring: Regular server monitoring keeps your website up and running smoothly.

Tier 3 and 4 Data Centers: Quick, uninterrupted uptimes are ensured with these top-tier data centers.
Affordable Plans to Suit Your Needs
UltaHost offers four low-cost web hosting plans beginning at 3.29. These plans are suitable for everyone, ranging from personal websites to small to medium-sized organizations.
Why Choose UltaHost?
UltaHost is an appealing alternative for individuals seeking diverse and secure Bitcoin VPS hosting. Their extensive feature set assures that your website can handle high traffic and bandwidth demands. Furthermore, they accept Bitcoin, making it a safe and simple payment option.
AbeloHost: Fast and Secure Offshore SSD VPS Hosting
AbeloHost is another player in the Bitcoin VPS hosting scene, offering a range of payment options to cater to your preferences.
Discover the Impressive Features
Here's what AbeloHost brings to the table:
Unmetered Bandwidth: No need to worry about bandwidth limits holding you back.

Full Root Access: You're in control with full root access to your server.

Uptime Guarantee: Count on a solid 99.9% uptime.

Variety of Operating Systems: Choose from a wide range of operating systems.

Free Control Panel: Get a free control panel installed based on your choice.

DDoS Protection: Keep your website safe from potential attacks.
Pricing
AbeloHost offers a range of plans, starting from 10.44 for the KVM SSD Pro V1 plan. Even their most budget-friendly plan comes with unlimited traffic.
Why Choose AbeloHost?
AbeloHost's wide range of payment options, coupled with a 24/7 customer service team and support, makes it a strong contender. Enjoy the flexibility to configure their plans manually and benefit from their impressive 100mbps SSD speed across all plans.
The Road Ahead
As we bid farewell to the conventional hosting provider and embrace the evolution host has for us, the future looks promising and intriguing. The integration of Bitcoin payments with Windows VPS is just a glimpse of the endless possibilities that lie ahead.
Frequently Asked Questions
Is Bitcoin the only payment method option for Windows VPS?
While many hosting providers now accept Bitcoin, some may offer alternative payment methods such as credit cards or PayPal. It's essential to check with the hosting provider first for available options.
Can I upgrade my Bitcoin VPS plan in the future?
Yes, you can upgrade your Bitcoin VPS plan with most hosting companies as your hosting requirements increase. The ability to scale is one benefit of using a Bitcoin VPS server.
What if I'm new to Bitcoin? Is it complicated to set up?
Starting off with Bitcoin could seem difficult at first, but there are a ton of resources and instructions online to assist you in learning the procedure. Payments become straightforward to make once you've set up a Bitcoin wallet.