Exploring the World of VPS Hosting with Cpanel and WHM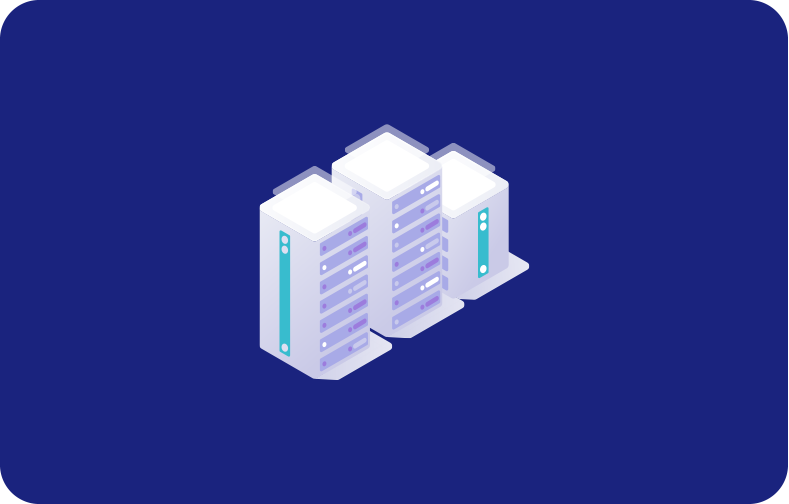 In our rapidly evolving technological world, finding online security is considered a commodity not everyone can afford. Still, everyone scampers around to find some semblance of privacy in this digital landscape.
For those of you who are trying to find a service that can protect your identity and data while providing additional capabilities, our VPS hosting plan might just be for you!
Virtual Private Server:
Plenty of people confuse a VPS with services like those of VPN, but those are not the same. For context, a virtual private server (VPS) is a storage space for your personal information or sensitive data. A VPS hosting provider supplies a large variety of capabilities for users to take full advantage of.
Our virtual private servers are not the same as other hosting services with absurd prices or excessive resources. Our private server provides the best balance of facilities and price which will become clear to you as you get to know the depth of the benefits that come with using our service.
VPS plans:
We provide everything from a cheap VPS hosting plan to premium dedicated servers. Out of our wide assortment of hosting plans, you can choose which package includes the resources that would suit the nature of your business or work best.
We have three major types of plans, each with their sets of features and the parts of the server they target. The first type of plan is our premium plan, which provides premium capabilities at a price cheaper than standard plans. These plans do not focus on a certain part of the server only, rather they try to increase the effectiveness of every part of the server.
The second type of plan is CPU-optimized plans, which directly enhance the working of the central processing unit. Similarly, the third type of plan is the memory-optimized plan, which amplifies memory capabilities. Both of these plans target a specific part of the server which is why people with those specific needs prefer these kinds of plans.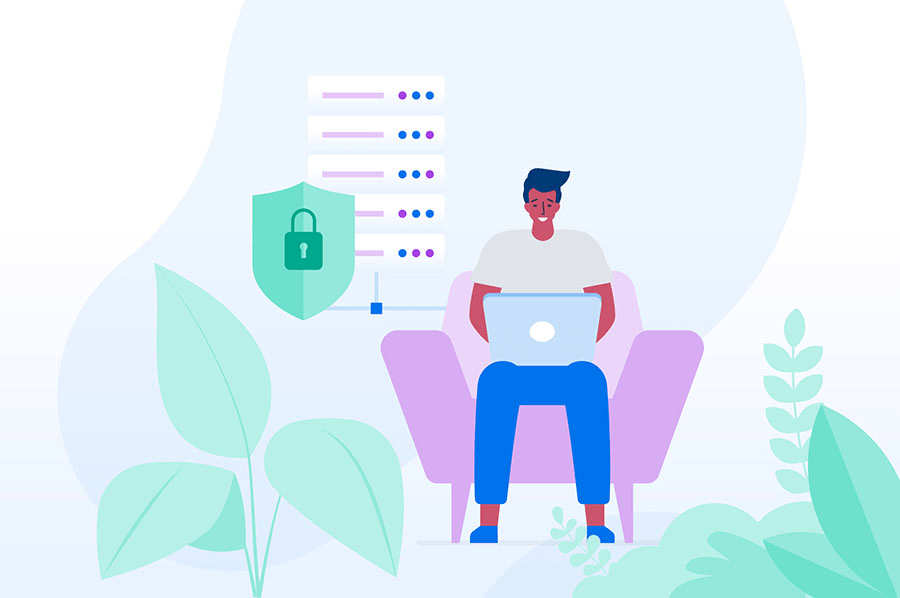 Regardless of the hosting plan you decide to go along with, it is the responsibility of our web host to provide you only the best experience with dedicated resources. It is imperative to keep in mind that the VPS hosting service is very different from all other hosting providers. Let us look at a few reasons as to how a virtual private server differs from a general web hosting plans:
Cloud Hosting:
The hosting provider that is probably considered the most similar to VPS hosting is cloud web hosting. Rather the two are so similar that we also provide a cloud VPS platform with the combined functionalities of both the web hosting services. Using the cloud hosting option users can store their data on the cloud, which is an encrypted and virtual space with affordable pricing.
As long as you have an internet connection, you will be able to reach the cloud storage. This ensures your data is stored across multiple servers and data centers, protecting against hardware failures and data loss. This type of web hosting service is better for those users who require minimum resources and remote access to the data.
Shared Hosting:
Shared hosting is regarded as the least expensive type of all the hosting solutions and for good reason. Shared hosting works in the process of providing a platform that multiple people can use. All users have to coexist on one server, sharing resources and disk space.
In worst-case scenarios, users can be liable to threats and malicious attacks from other suspicious users.
Users can take some security measures to protect their data but in the end, when the attacker exists on the same server as you, it is so much easier for your data to be compromised.
In comparison, even our cheapest vps hosting servers provide better facilities to manage and secure your personal data from being violated. Since VPS servers mostly only supply dedicated servers, every individual user has authority solely over their own server.
Dedicated Hosting:
While shared hosting is the cheapest, dedicated hosting is the most expensive web hosting option. While dedicated providers give users not only their private dedicated servers with an abundance of resources and facilities, they do it at a hefty price.
In contrast to shared hosting, where multiple users share resources on the same server, this type of hosting offers total control over the server to a single user. It is an ideal choice for businesses and individuals who prioritize performance and customization.
VPS Hosting with Cpanel:
You have probably heard of the Cpanel (control panel) while getting used to web hosting functionalities. You must also be well aware of the sheer importance of the Cpanel license in maintaining the server settings and allowing domain management.
cPanel (control panel):
Those users who are not overly familiar with the workings of the Cpanel, do not know that for total authorization over the Cpanel (control panel), a license is needed, formally known as a Cpanel license.
Before the license is acquired though, the user needs to create a Cpanel username for further access to the license. The username will help with the Cpanel login process. After this process is completed, the license is given to the user.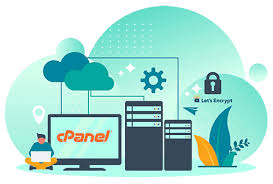 With the help of your VPS Server, you will no longer need to bother yourself with these unnecessary steps, but once you have the Cpanel license, the server will temporarily deactivate itself. You will only have to temporarily bear with this as after a while the Cpanel servers will be up and running.
Why should a business consider VPS hosting
Businesses should consider VPS hosting as an essential step toward optimizing their online presence. Our VPS hosting plans help you run your business smoothly and make sure your customers have a great experience.
Providing Isolation to Accounts:
When it comes to ensuring privacy and protecting sensitive data from being stolen from other suspicious agencies, isolation is a must. For the purpose of providing complete isolation to the accounts on a server, many tactics are used.
One of these tactics is to encrypt the dedicated IP address so no malicious hackers on the internet can gain access to your location. Another advantage of VPS hosting with Cpanel and WHM is that the control panel can be used to isolate different user accounts and websites from each other.
VPS hosting with cPanel allows the VPS administrator to create separate user accounts, each with its own set of resources and permissions. Within the server setup, the administrator can allocate specific resources to each user account.
Protecting Employee Data:
Our managed VPS hosting allows total protection and security of all employee rights and data. When a business uses our server management tools to handle the information of their clients and employees, then they are provided dedicated resources for extra protection.
All employee data is managed by sorting it into different compartments. Businesses can also employ their own security measures to take precautions. This can be done by installing software for encryption, setting up firewalls, and giving the virtual servers password protection.
These additional security features allowed no room for unauthorized users to tamper with the data of clients. This can help users strengthen the security of their VPS server.
Business Authentication:
The most crucial aspect of a business is its certification. If a business is not certified with a proper domain, it loses its validity and public support. To tackle problems like these, we have many VPS hosting solutions.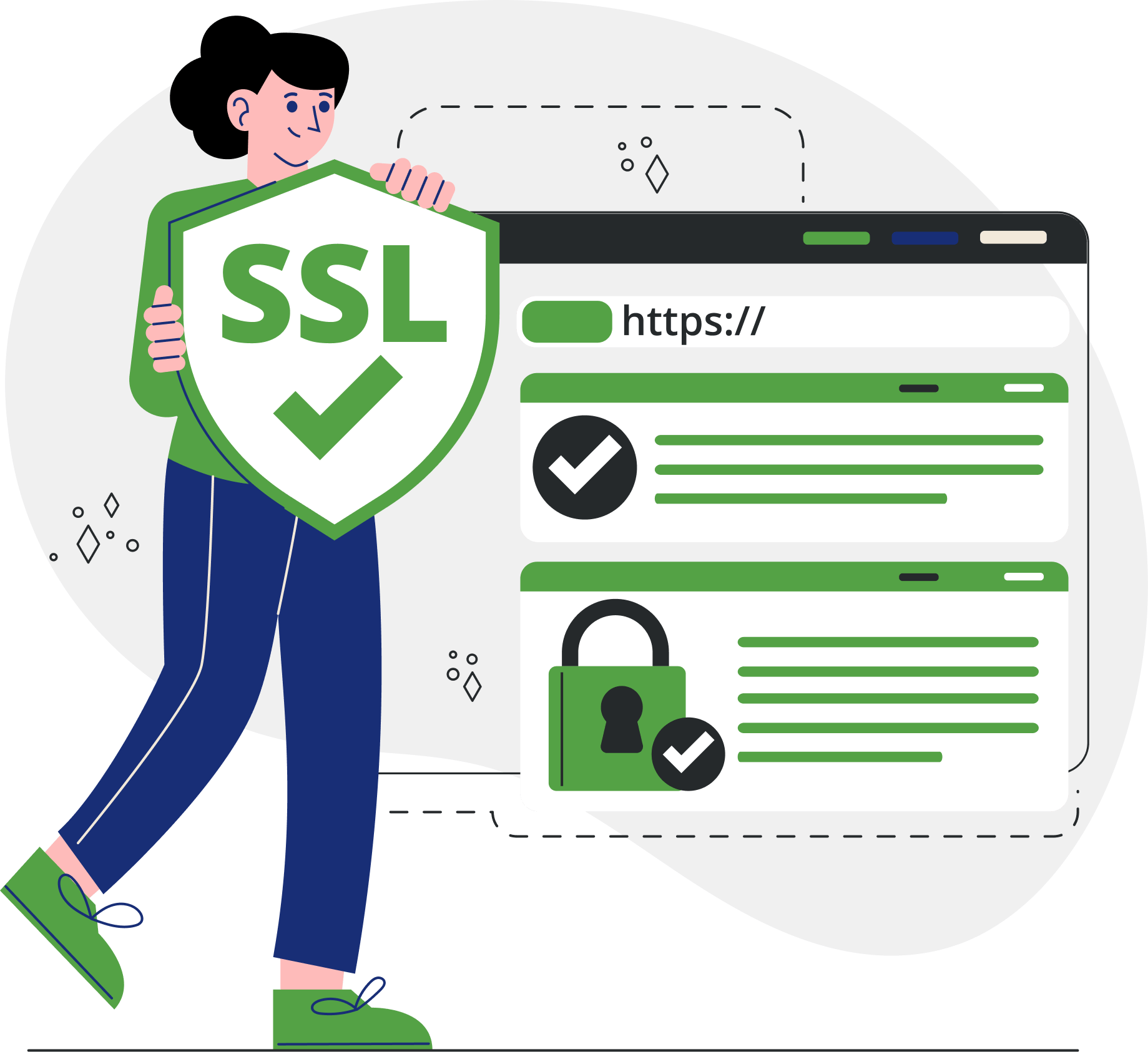 Our virtual private server (VPS) helps with the authentication of your business with the help of cPanel VPS hosting. Our server management provides free SSL certificates for domain registration. Since the main function of the cPanel accounts is to oversee the working of the domain server, it also helps with DNS management.
Customization of Business Servers:
VPS hosting provides flexibility to businesses to embellish their servers however they want. The main reason for our virtual servers' superiority is their access to the Cpanel license. The Cpanel stands for the 'Control panel' which allows the business to customize the hosting environment however they want.
With authority over all Cpanel features, and its management practices, businesses are able to align the server resources to their needs and arrangements. Usually, every business has a laid-out plan to implement, and having full creative liberty over the VPS hosting platform is a big advantage for any business.
Cost-Effective Plans:
VPS hosting strikes a balance between the cost of shared hosting and dedicated servers. Businesses can enjoy dedicated resources without wasting money on a high budget like with a dedicated server. Any VPS hosting plan would give you the resources of a dedicated server at the price of a shared server, without any extra hardware or loss of privacy.
Cheaper VPS deals:
This cheap VPS hosting service is the reason many small businesses opt to use it instead of any other VPS hosting service. Despite being a cheap VPS, our server administration allows the use of resources such as a Cpanel cloud license, control over the operating systems, guaranteed uptime, an SSL certificate, and direct connection with the data centers.
Most hosting plans are not so generous with their offers, which is why our VPS hosting environment is your best pick when it comes to a budget-safe hosting environment.
Managing Security:
It is no new news that security is one of the most necessary features of a business. The only reason a business is able to get clients is by assuring them of complete security. Only through taking the needed steps to ensure security can a business authenticate itself.
Using our virtual private servers for their hosting techniques and security features is the best technique businesses can employ to protect client data. Our servers have DDoS protection and a built-in antivirus for safety against external attacks.
Custom features:
Still, we provide various other features for businesses to take advantage of, for example, the business can encode the server software with their exclusive encryption programs. Besides this, they can also use firewall protection to ensure no harm comes to their server.
We may provide the services, but at the end of the day, the protection of their server depends on the business. That is why all necessary steps should be taken to maintain server security.
Merits of Using VPS Server:
It has been made clear to you why VPS hosting with cPanel is a good option to consider for your business. There is a large list of benefits that come with subscribing to the cheapest VPS hosting provider which can help you make a well-informed decision.
Customer Support:
Managed VPS servers often include technical support, allowing businesses to focus on their core activities.
This customer support team is composed of trained professionals who specialize in their respective fields to help you maneuver your server.
It doesn't matter if you are using a cheap VPS hosting plan, since our customer support is available to everyone at any time. The specialty of a managed VPS is to allow technical support to deal with unnecessary issues that you may face.
Server connection with data centers:
Our cheap VPS plans establish a strong network connection between our data centers and your managed VPS server. When you encounter a problem that directly hinders the functioning of your server, you contact an expert from the data centers.
This expert from the customer support team helps you navigate through that problem and find you a solution to optimize the performance of your managed VPS server.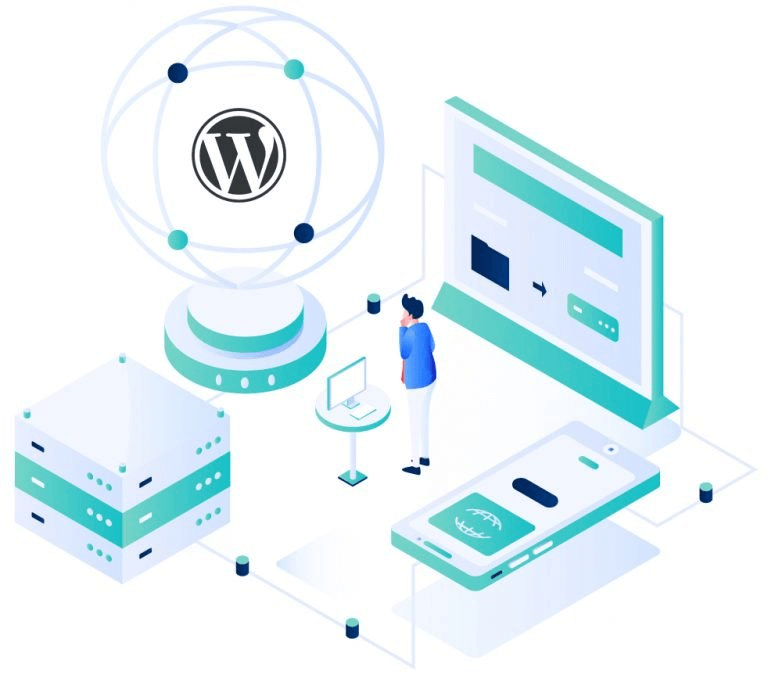 Range of Resources:
When it comes to resources, it is well-known that dedicated hosting has the widest range to supply. But there are three major problems users have to deal with if they decide to use the servers provided by this type of hosting:
Excessive Features: The first problem is that even though these dedicated server plans give their users a large collection of resources, most of these features waste away due to their useless nature. Smaller creators or developers only need a handful of resources to customize their server and having all these extra resources can be distracting and unnecessary.

Costly Services: The second problem revolves around the budget of this hosting provider. Dedicated servers usually cost hundreds of dollars and even though this price is justified considering the sheer amount of resources they provide, the cost is just not something a small business or individual user can easily cover. Especially since this subscription requires 100 or more, per month.

Physical Restrictions: The third and most prolific problem of this hosting service is that its servers exist in a physical form. This means that access to data is only physically possible and there are added security problems that the user has to deal with when it comes to a physical server.
After reviewing all these consequences of opting for a dedicated server, it's clear that VPS hosting is an infinitely better option for smaller businesses and creators.
Features:
Although Cpanel VPS hosting does not provide the same assortment of variety as dedicated resources, it still has some of the most important features for optimizing the performance of a server:
Access to free SSL certificates

Cpanel and WHM features

Unlimited domains

Proper DNS management

Full root access

Cpanel interface

Unlimited bandwidth

A dedicated server
Absolute Privacy:
Our VPS hosting environment prides itself on maintaining absolute customer privacy. Whether it be our clients' data or the data on their personal servers, our web hosting ensures total privacy for the server.
This means that our data centers have no access to the personal data on your hosting account and neither will other users with cheap VPS plans similar to yours be able to see your private data.
Better privacy than shared hosting:
With the help of virtualization technologies, the actions of one VPS user do not impact the work of another user. Rather, VPS hosting plans provide a greater deal of privacy than shared hosting where users on the same server can clearly see each other's data without any prior authorization.
Maintaining the Server Properly:
The cPanel VPS hosting is most commonly known for server management with a web host responsible for handling multiple websites at once. This feature works well for businesses with multiple pages to handle at once or even web developers who handle many websites.
Facilities for platform maintenance:
This type of managed VPS hosting allows businesses to have better control over data backups and recovery.
The full root access lets users have full authority over the operating systems.
Unlimited bandwidth helps businesses or even individual users deal with unwanted traffic or complete tasks without the CPU being overwhelmed.
VPS hosting plans offer a web host manager which can help with the maintenance of the server.
Seamless Transfer:
Many VPS plans use something called an FTP account to safely transfer data. FTP stands for 'File Transfer Protocol' and is a very important service for the seamless transfer of data from one device to another.
File Transfer Protocol-FTP:
Web hosts on the cPanel VPS hosting servers use FTP accounts to communicate with local stations. Most businesses and developers use this as a way to connect their servers without risking the loss of data packets during transmission.
Even cheap VPS hosting plans utilize this method to protect their data from being lost during traveling or being attacked by malicious users. Since all the bits of data are stored in the form of separate packets, the transferring process is faster and clearer, increasing server performance.
Scalable Terminals:
Scalability refers to the process of either upgrading or downgrading a server and is of two major types:
Vertical Scaling:
This type of scaling includes the increase of hardware to a web hosting plan. Attaching an extra hardware component to increase disk space is a great example of vertical scaling.

In this scaling, the user can increase the capacity of a single server to optimize performance.
Horizontal Scaling:
Horizontal scaling is referred to as the scaling in which software resources are added to the server to upgrade it. Installing a separate software to connect to the content delivery network is similar to this type of scaling.
With the passage of time, small businesses feel the need to expand and developers have the urge to reach out and discover a new adventure, for this purpose we make sure your hosting account includes the option of scalability.
Downgrading Server:
Our web hosting plans also have the option to downgrade your server. This is helpful in those circumstances where a small business may be having difficulty dealing with the sudden influx of traffic to its server.
Downgrading your server allows you to take a step back and relax. It can also help you save some time in maintaining your server by providing you with a feasible hosting solution.
You should not shy away from using unique solutions since they might drastically improve the working of your server.
Variety in Global Locations:
In some situations, your properly managed VPS may function almost similarly to a VPN. Besides security and encryption, the cPanel VPS hosting can connect to more than 16 different geographical locations all over the world.
There will always be some content in your country which is not permissible in your country or region. To access this media, the control panel provides you with a wonderful hosting solution that involves encrypting your IP address.
IP address protection:
Once your IP address is encrypted, not only are you hidden from harmful attacks or suspicious users on the internet but you can also fool media sites into thinking you belong to the region in which the content you want access to is available.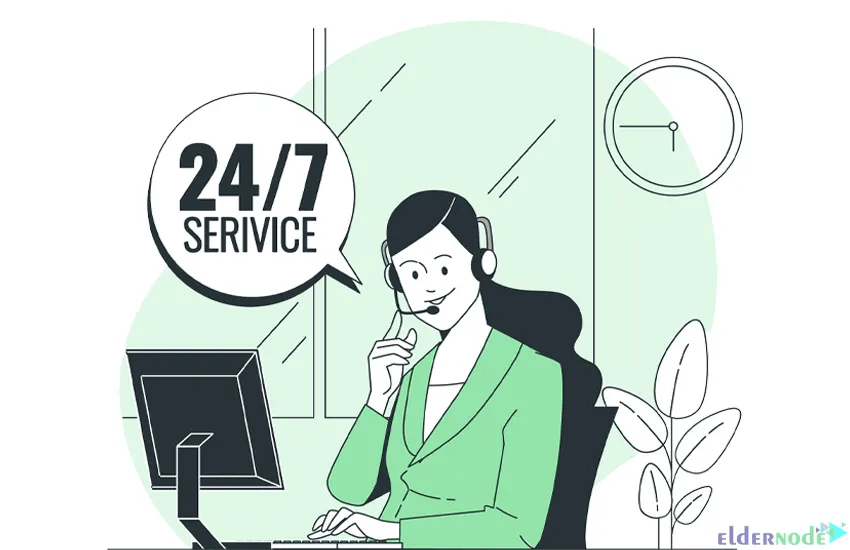 Frequently Asked Questions
What is a cPanel?
The cPanel, or 'control panel' is a web-based interface that handles the management of websites and digital platforms. Web hosting has become so much easier with the help of the control panel since all activities can be authorized using the dashboard.
Through cPanel, you can upload and organize files, making sure your website's content is in the right place. You can also manage your disk space to clean cache and junk and make space for new resources.
What is a VPS?
A VPS also known as a virtual private server is used for storing data on a platform. Users can make use of the VPS for storing all types of data, from files to client data and even personal information. The best thing about the VPS hosting service is that all your data is always kept private.
Since your hosting server only belongs to you and only you are authorized to manage it, no other users on adjacent platforms can view your data. Similarly, all our VPS plans provide the most important resources for the proper functioning of the server.
All your disk space is allocated to hold your sensitive data with regular clean-ups and backups. Due to the help of our VPS hosting service's customizable features, you can choose the operating system you want to use and install the software you need.
How does a managed VPS help me?
Our managed VPS plans are just what you need when maintaining a server alone sounds like too much work. There are many different variations of our hosting plans but you go with fully managed or self-managed plans.
These plans are made to help small businesses streamline their work and give developers the push they need to grow their platforms to reach newer audiences. Our virtual private servers also give you full authority over the control panel. You can change the system settings to fit your preferences without any repercussions.
Unlike shared hosting where server resources have to be shared among other users on the server too, our VPS environment is completely under your control. Manage your server however you want and seek the advice of professionals to enhance the performance of your server.
Is the cPanel important to the VPS server?
Yes, the cPanel is very important for the effective working of the VPS servers, which is why most of our premium VPS plans include the features of using the control panel and web host managers.
While the cPanel itself is not a requirement for a VPS hosting server to function, it does offer several benefits that can enhance the usability of the server.
The user-friendly functionality of a cPanel VPS is the best option for new users who do not have vast technological knowledge. Following is a list of resources the cPanel provides, along with server management:
Software update and installation

Security features like firewall configurations

SSL certificate and authentication

Disk space management

Proper file allocation and sorting
Which are some famous hosting providers?
There are some very famous hosting providers on the market right now, These include WordPress hosting and InMotion hosting, but the best option with all the most effective resources is our VPS Server.
Unlike WordPress hosting and InMotion hosting, our servers provide you full control over your servers with three different types of hosting plans. Without any unnecessary services like reseller hosting which only makes hosting complicated, our server is hassle-free.
Providers like InMotion hosting are way too expensive when it comes to VPS hosting with deals starting from an excessive 19.99/month. On the other hand, WordPress hosting markets itself as being completely free but has so many hidden costs and other related problems that are seldom addressed.
Can I get the cPanel license for free?
Usually, no, you cannot get the cPanel license for free on its own. Without our cPanel VPS, you will have to go through so many unnecessary steps to first create a username and account, then log in and pay a hefty sum to get the cPanel license.
With our cPanel VPS, you can get a license without going through the extra steps and hassle. Most of our VPS plans give users authority over the control panel which is why most people prefer using the cPanel VPS.
The features of a cPanel VPS provide the users with automation which can help them save time and effort. Once users get the hang of using a control panel, everything in their server becomes more efficient to use.
Besides being hassle-free, our cPanel VPS hosting supplies the control panel license free of cost. This is why our hosting is considered cheaper and better than other virtual private servers on the market.
What are some famous VPS plans?
If you check out our store, you will find that we provide three different types of plans, depending on the needs and preferences of our users which are given:
Premium plans: Our premium plans have standard features that do not target some specific part of the server, but rather focus on enhancing the performance of the overall server. These cPanel VPS hosting options are best for those users who want to experience the full potential of a well-managed server.

CPU-optimized plans: As the name suggests, the CPU-optimized plans are more inclined to enhance the features of the CPU. This helps with increasing the capacity of the CPS to perform more than one task at once. Handling loads of operations can help the server work better. CPU-optimized plans are better for users who want quick and effective performances.

Memory-optimized plans: This category of packages is more memory-centralized with features that work to enhance the working of the memory unit. These plans provide more disk space in their resources to help with proper storage allocation. Businesses or users who need a large inventory space can benefit from these plans.
How does WHM relate to the cPanel?
The Web Host Manage or WHM is a powerful tool which is quite similar in functionality to the cPanel. If you use our hosting service which provides both of these resources then you can drastically improve the performance of your server.
Since the main function of the web host manager is to manage multiple cPanel accounts at once, you can ultimately control multiple functionalities on the server.
With the help of WHM, you can set up custom server settings and efficiently manage all control panel operations to further improve server execution. The use of WHM will be of great help to you.
Does a VPS provide the same resources as a dedicated server?
The best thing about our cPanel VPS service is that it finds the perfect balance between shared providers and dedicated providers. The problem with dedicated servers is that they exist in a physical form which not only is harder to configure but also requires loads of extra space in your quarters.
Besides this, these servers are also very expensive, with prices starting from hundreds to dollars for low-quality services. Even though dedicated providers suggest a very large variety of resources, most of these resources only go wasted when purchased by smaller businesses.
In comparison, our cPanel VPS service does not supply the exact same number of resources since most of them are excessive and useless, rather we supply only those features you most need. These resources are more than enough for the effective execution of your server.
Can a cPanel VPS hosting server optimize performance?
Of course, our control panel virtual private servers are designed to optimize the performance of the server in the fastest way possible. For the newer users who do not have any deep technical knowledge, the VPS can be kind of harder to manage all alone, which is why you need our cPanel to help you.
The main purpose of the control panel is to assist you in the management of the server so you can focus on your work and leave all the hard lifting to the cPanel.
Most people feel intimidated while handling administrative functions since they usually require a command line interface for coding. But, with the help of the control panel, there will be no need for those complicated procedures.