Top Passive Online Income Ideas For 2023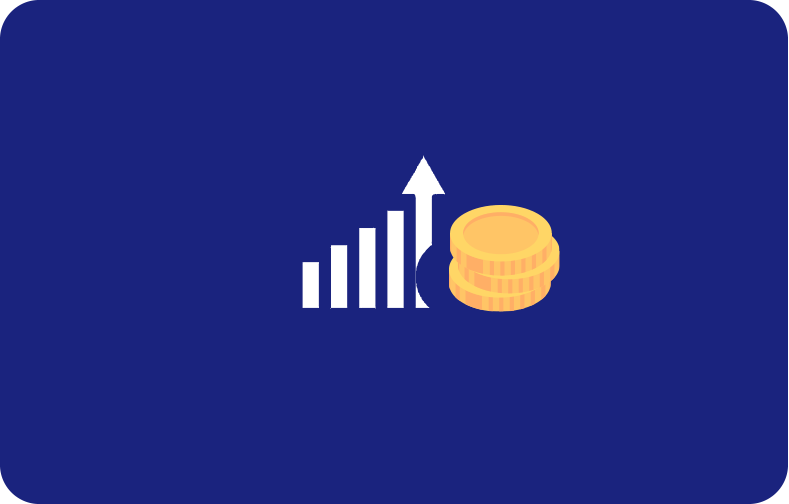 Warren Buffett once said, "If you don't find a way to make money while you sleep, you will work until you die." Every inch of this sentence remains true, considering the skyrocketing inflation. Your shrinking household budget stipulates you look for an additional source of quick income, also termed passive income.
Buffett points to the importance of having a passive income in his quote. However, a regular nine-to-five shift does not leave you enough time to start a side hustle. You need to earn even while you sleep to increase your monthly cash flow.
This is the reason why many people have switched to passive income sources. These income streams enable a stable cash flow without spending excessive time or energy. While age-old techniques like investing in real estate are still triumphant, various new methods of earning passive income have spawned with the digital age.
A passive income can be pretty adequate if you seek an additional income source. It helps you build and maintain true wealth and leads you to financial independence. This article covers the best passive income ideas to amplify your earnings in 2023.
What is Passive Income?
People everywhere are looking for methods to earn a passive income. But what exactly does it mean to invest in passive income ideas?
To put it simply, passive income is contradictory to active income. You have to work actively in active income sources to earn your paycheck. A passive income stream enables you to make money upfront without strenuous effort.
Investing in a Passive Income Stream
Passive income sources require you to make upfront efforts with minimal investment and then collect the monetary rewards over time with no further exertion. However, these long-term gains come after a consistent amount of time till your investment grows.
Thus, being patient is the key to create passive income. Once your investment matures, the income source becomes steady and recurring without extra maintenance.
Knowing that your passive income source brings some government tax is also essential. The Internal Revenue Service (IRS) taxes passive income streams differently based on your participation level. This may vary as per the type of stream you choose.
Passive Income Sources
While various income streams demand an upfront time investment, money investment, and wealth management, some require little to no active work and help you generate income instantly. Here are some of the best passive income ideas to help you get started:
Renting out your property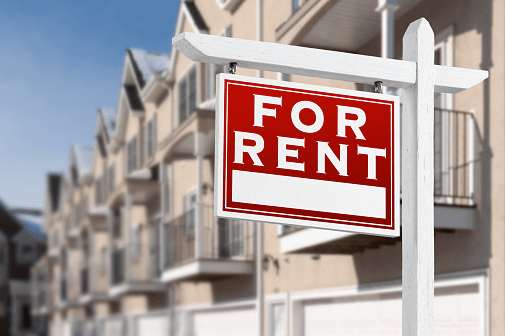 Renting out a property is a traditional yet the most reliable source of passive income. There are two ways of renting out a property: Commercial or Residential. Going with the commercial approach is a much healthier option when you are aiming toward long-term rentals. The tenant turnover is less, and you can enjoy several tax advantages.
Residential rental properties refer to providing accommodation to families and bachelors as home. It is a great option for those who are looking for short-term rentals. Plenty of small businesses also opt for platforms like Airbnb to generate a steady flow of monthly income.
Both of these approaches are excellent. However, it may not be a good idea if you plan to invest money in buying a property solely to earn rental income. The burden of monetary investment, maintenance, mortgages, and other rental property costs would be initially borne by you (the owner).
So, the best investment advice is to take baby steps and start by looking for less expensive routes. For example: if you have a spare bedroom in your house, renting it out will be a great way to earn passive income. If you feel
Invest in REITs
The hefty overhead costs and property maintenance through individual ownership are not everyone's cup of tea. If you are an accredited investor looking for an alternative approach to entering the real estate investing game minus the ownership burdens, REITs are your answer.
Real Estate Investment Trusts or REITs are those companies that pool the capital collected from various investors to own and operate an income-generating real estate. REITs resemble mutual funds as they are also traded on market exchanges.
Real Estate Investment Trust is like an investment vehicle that enables individual investors to earn profits through dividends. The best thing about REIT is that investors are not required to have any personal involvement in purchasing or managing the property.
In simple terms, people who cannot afford a property individually pool their money to acquire ownership over real estate. Each individual gets a sliver of the property, and the REIT company manages the overall finances. Once it starts receiving gains, REIT will pay dividends to each shareholder individually.
Affiliate marketing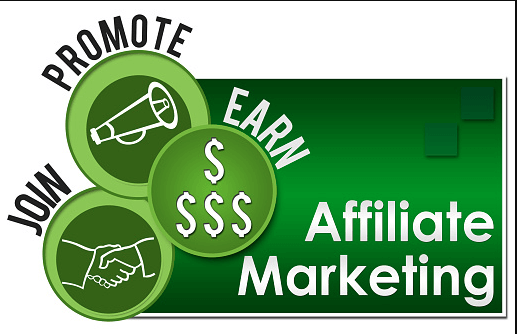 Affiliate marketing is another excellent option for generating passive income without much work. All you need to do is promote the products of a third-party business over your blog, website, or social media page. This can be done by inserting a promotional link to the product on your blog, social media page, or any other online business you own.
Usually, the company you're advertising for allots a personalized link to its product. Each time users click on the link, they are diverted toward the official signup page, and you will be rewarded for bringing a new customer. As affiliate programs are usually free to join, there is relatively less risk of losing money.
Once you sign up for an affiliate program, you can access a member dashboard. You can manage your payment methods, generate affiliate links, and track signups on that portal. Each company has different rules; still, one can expect payment within 30 to 60 days.
Thousands of websites offer affiliate marketing programs, but not all are authentic. Many affiliate frauds have come to light in the past few months, creating a negative image among online marketers. This has turned them away from a viable source of passive income.
Thus, it is essential to choose a reliable and genuine platform. Listed among the top providers, VPS Server is a legitimate site to escalate your passive earning capacity. It ensures authenticity and is a safe platform, free from affiliate fraud.
VPS Server offers an intriguing affiliate program to help you earn a healthy regular income. By spending a few hours setting up your account and getting in touch with all the prospective clients, you can fetch a good quality lead for our platform. You will receive your well-earned share as soon as the lead converts and starts paying us.
If you are also tempted to get started on this genuine deal, here are all the details you need. Joining our affiliate program is as easy as reading about it. Go through the following points to learn more about how the process works.
How to get started with VPS Server's Affiliate Program?
Affiliate marketers working with us get a unique web link. What you have to do is use this link in your content to attract quality leads. Once the right audience clicks on the link, they will be redirected to our website. If they make any purchase and stay with us for at least 3 months, you will earn your commission.
Features of VPS Server Affiliate Program
VPS Server affiliate program offers some amazing features that will help you enhance your earnings. These are:
One-Time Fee Option: Each time you convert a customer into a successful lead, you will earn a commission and pay a one-time fee per lead.
Monthly Commission: If you are looking for a passive income source, VPS Server offers a monthly commission scheme. The successful leads you bring in will pay us; in return, you will get a monthly commission.
Hybrid Model: Your earning capacity with us depends on the amount that your lead is spending. The more your client spends, the more commission you will earn.
Who can join our affiliate program?
Any business or individual whose audience is looking for a Linux or Windows VPS can choose our affiliate program. These include:
Developers
Developers with domain knowledge can go through our features list and attract interested clients to convert them into fruitful leads.
Affiliate Marketers
Affiliate marketers can use their skills to sell our products through different techniques. In return, they will earn points for directing and converting prospective clients.
Bloggers
Bloggers with technical knowledge can become affiliate marketers and generate leads by linking our products to their content.
Affiliate marketing programs offer an immense opportunity to increase one's earning capacity. VPS Server is one such platform that can upgrade your earning potential. However, to succeed in this venture, you must excel in two prominent skills: maintaining consistency and producing high-quality content.
Peer-to-peer lending
Peer-to-peer lending is a modern passive income-generating idea where individuals lend money through P2P websites. No restriction exists on who you can pick as your borrower or the loan amount. Just go through all the loan requests on the website, and if there is any interest, start lending with a decent amount.
The rate of return typically ranges between the 6-10% bracket with a smaller amount. As the amount of loan increases, the earning potentially also grows with it. Along with that, you can also expect higher risk. The best way to overcome risk is by diversifying your lending portfolio over the app.
Instead of putting all the money over one loan request, split it into smaller amounts. Go through the lending background of the borrowers and pick up your prospective borrowers accordingly. Once you are comfortable with the platform, you can start scaling up your investments.
Online course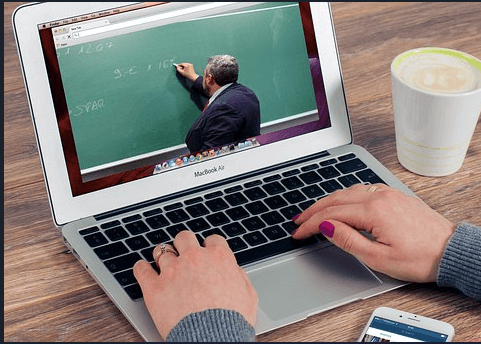 If you possess any monetizable skill or talent, then why not turn it into an online course and teach it to people across the globe? In the last few years, the online learning trend has grown tremendously. It is a great way to share your knowledge and passion with others and earn some bucks.
You can build a step-by-step plan with an online class to help others learn something new. Podcast, blog, YouTube channel, pick up any medium, and create a perfect comprehensive course for your learners. The upfront costs are low, so you can tick off the worry of generating capital.
The only tricky business in passive income ideas is attracting the right audience. Even if your online course is top-notch, you won't be able to sell it without a high-traffic website. First, focus on building good content and grabbing the audience's attention. Later, you can introduce online teaching to level up your business. Make sure to have a good quality VPS Server for low latency streaming.
Create content
If you have a creative, entertaining, or educational idea you'd like to share with the world, this could be more than a hobby. Various innovative ideas and online platforms are adding passive income streams for exceptional minds. Here are a few methods to enhance your monthly earnings while enjoying something you love.
Start a blog
You don't necessarily have to invest substantial amounts of money in starting to earn passive income. You can share your talent with the world and earn money from it. The internet is an open platform for everyone willing to showcase their interests and experiences.
You can start writing a blog about things you're passionate about. No matter what niche you pick, you'll find that several other people share the same enthusiasm. Although blogs don't pay much, making a steady income from them is possible if you put in the required effort.
Start by going for a topic of interest and choose a popular platform like WordPress to create engaging, useful, or compelling content. This will help you generate sizeable traffic on your blog. As the traffic builds, you can generate passive income through revenue streams. You can publish different ads on the blog, mention affiliate products or services, or even sell your own products.
A blog can be a perfect idea for those who can write well. It helps build multiple streams to earn passive income, meet new people from all over the globe, and unlock great opportunities. Most importantly, you can do it at your own preferred time. However, only some have an interest in and passion for writing. Creating a YouTube channel is an alternative idea for them.
Start a YouTube channel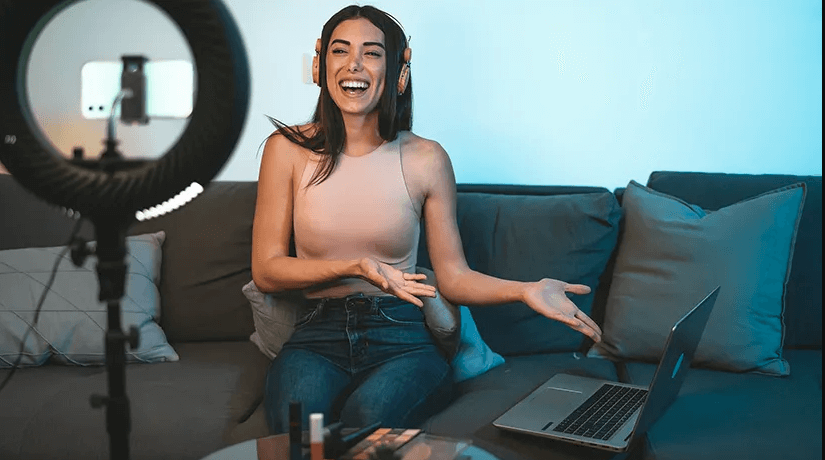 The video might be your thing if you are not expressing yourself through words. YouTube offers a medium to earn passive income by monetizing your original creations with the YouTube Partner Program.
Set up an account and create your channel on the platform. YouTube has no limitations on the type of content you can create. It could be related to music, a short film, a documentary, or an informational video. But the platform requires you to fulfill specific requirements to join the program. These include:
Having at least 1,000 subscribers to your channel.

Publishing new content on the channel every six months, at least.
Being a YouTuber can help you earn money while fully controlling your work. Moreover, it can be a steady income source as you keep earning from the same video as long as you remain in the program.
Start a Podcast
Another medium to showcase your talent is through a podcast. Some people don't prefer writing their thoughts but are surprisingly comfortable with microphones. Not an issue! You can earn passive income through Podcasts as well.
A podcast can also be on video, but most people prefer it to be audio, the way they enjoy it the most. You can openly discuss your thoughts and ideas and make it a passive income source.
Starting a podcast is wildly misunderstood as people believe it requires high-class equipment, a fancy studio, and other investments. That is not the case. You can start your podcast with basic beginner headsets and space with zero disturbance. This will keep your initial investment minimum and help you grow an organic audience.
Once you have a well-flourished crowd, you can earn money by advertising, affiliate marketing, and selling products and services. It is similar to how you earn through a blog, but here you talk instead of writing and advertising using your conversational charisma.
Create an app
It is one of the most underrated and overlooked passive income ideas, yet among the best ones. Creating an app requires an upfront investment, just like selling online courses. However, once you successfully build an app, you can sell it timelessly.
You must have seen that some apps on mobile app stores are for free download while you have to buy others. The free apps usually come with several ads. You can use this technique to earn passive income with the help of your app development skills.
Create an app that you can sell quickly or give away for free and sell ad space. Either way, you can earn a steady income through your app. Thus, monetize your developer skills by creating a mobile app to sell through Google Play or Apple App store.
You might think this requires you to know the technicalities of building an app or at least some coding experience. Although that is an additional benefit, it is not a compulsion. You can easily find sites that help create professional apps instantly; you need to have eye-catching and saleworthy design ideas.
Investing in multiple revenue sources
It may sound like an age-old tactic, but to make passive income, nothing is as good as investing. There are plenty of investing options filled in the market. The only things required to generate healthy income are deep knowledge of the investment instrument and minimum investment.
It may take some time to handle everything initially, but once you grasp it, you can yield high revenue. Following are a few ways of investing that can help create a passive income business:
Robo investing
Currently, Robo-investing is all the rage in the market. If you plan on introducing any passive income ideas into your portfolio, robo-investing can help you enhance its yielding power by manifolds. It gives your investment plan an AI edge, which will help you save time and put efforts in the right direction. Several platforms, like M1Finance, allow individuals to look through the market.
Micro investing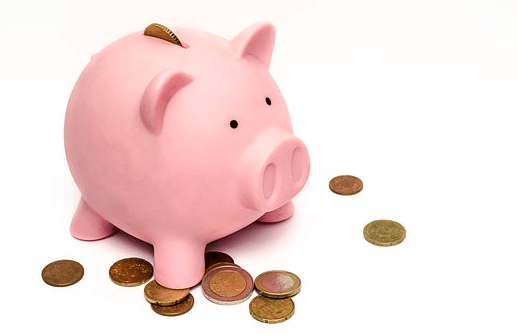 Do you remember filling your piggy bank with coins? Well, micro-investing works with a similar concept. Your piggy bank becomes an application where you can put smaller sums of money. Link your credit or debit card with the application and add money to your digital account. The application invests your money in the stock market and thus helps you utilize your spare change in the best possible way.
Certificate of Deposit
Certificate of Deposit (CDs) is a secure source of generating passive income. Compared to other ideas of passive income, CDs may not help you capitulate a massive amount of earnings but will provide slightly higher returns than a high-yield savings account would offer. CDs require a minimum deposit period, so you have to leave your initial investment as it is for at least a year before accepting any returns.
Bonds
Bonds are considered a safe and stable option for generating passive income. The process is simple: purchase bonds from a government or government-run cooperation for a certain time. For the next few years, the government will keep adding the amount as per the interest rates to your payment. After your bond reaches its maturity phase, you start receiving your investment back. It may take a while to start receiving a steady passive income, but it is a secure form of gaining revenue.
Money Market Investment Funds
For people looking for a secure source of passive income, a money market fund is the way to go. They are fixed-income mutual funds that deal in investing in debt securities. The debt securities majorly consist of minimal credit risk and short maturities. Income generated through this source is either taxed or non-taxed, depending upon the type of security in which your funds are invested.
Stock Market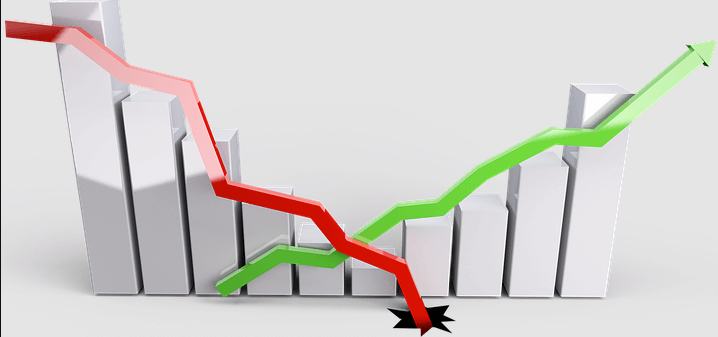 Stock Market is considered a great way of generating a passive income stream. It may be confusing initially to learn how to invest in stocks, but after gaining some experience, you can develop a healthy portfolio. Usually, people consider stocks a short-term goal and give up after facing a few bumps. Instead, it is a long game that requires consistent research.
Popular ways to invest in stocks are mutual funds, high-dividend stocks, and exchange-traded funds(ETFs). If you are keen on investing in stocks, you can start by opening a brokerage account with a reputed financial institution. Those who need more knowledge about stocks can get help from a financial advisor.
High dividend stocks
Usually, dividend stocks pay around 1.5-3.5% at best. Still, a few can help you yield around 6-8% of your income. As there are no strict rules and regulations regulating the stock market, there are chances that you may end up losing your capital. This is a risk that comes while working with equities.
Opt for options like ETFs or mutual funds specializing in high dividend yields rather than using singular dividend stocks. Use stock screeners from platforms like Yahoo or renowned investment banks to get information on high-performing dividend stocks.
Actively managed funds charge high fees and can end up reducing the returns. So, try investing in passively managed low-cost funds. They require less investment management hence lowering administration costs.
Custom-designed products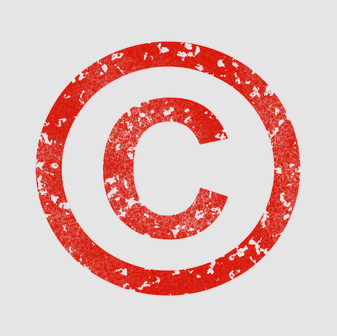 Custom Designed Products are items that a skilled craftsman or artisan creates. Each product is designed keeping in mind the taste and preference of the client. This might be the best way to generate passive income for people skilled enough to create something unique.
Painting, knitting, and many ways of creating a customized product. You can use online stores like Etsy to sell your items and earn passive income. All you have to invest is the raw material used to design the item.
You can convert customized product design into a full-fledged business if you receive good revenue.
Music and photo licensing
Music and photographs licensing is a right held by the owner of a piece of artwork. This right obligates anyone other than the owner to distribute or use the copyrighted item. Licensing can be an excellent way of acquiring passive income for all creative individuals.
You can use various stock photos and music websites to turn your hobby into a revenue-generating strategy. The process of licensing your creation is quite simple. Once you are ready with something worth selling, upload it over the websites. Every time a creator tries to download your music or photo, they pay for your creations' rights.
Buy and sell websites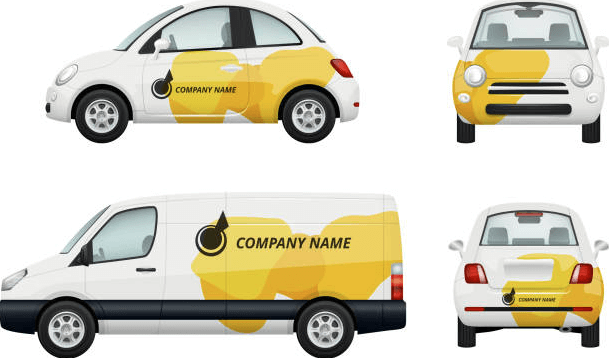 Starting your website requires a lot of work. Top it up with all the turmoil that will go into bringing traffic and turning it into a high-yielding website. If you want to cut down on all the hassle and own a successful website, buying an already profitable one can be a great way to do it.
There are various marketplaces where you can get websites consisting of healthy income-generating affiliate links, ads, products, etc. Online e-commerce stores, applications, software, brick-and-mortar shop, etc., the internet is filled with good quality websites ready to sell.
On the other hand, if you have an online store or website performing well, you can sell it and generate a good deal of revenue. But before making any decision, perform in-depth research, hire a proficient VPS Sever, and check the earning capacity of your website.
Earning with the help of your car
Car owners have an additional alternative to earn passive income. If you don't drive much, it can be a great source of income. You need to know how to utilize it well. Here are a few means your car can help you earn money:
Advertising on your car
Various companies will hire your car to use it as a mobile billboard and pay you a few hundred dollars monthly. There are several advertising agencies as well that can pay you substantially for car advertisements.
They enquire about your driving habits, locations, and the average distance you cover to match their client's requirements. This would ease your search and bring you a deal soon.
This method does not require any upfront time investment and won't cause any damage to your car. The agencies even provide insurance coverage to make this transaction more trustworthy.
Renting out your car
Another option is to rent out your car daily. You can sign up as a car host if you use your car occasionally. The only catch is that your car must be in a reliable condition.
Various businesses help you advertise your car for rent and connect you with potential renters. Some even provide insurance and help you earn a hefty amount regularly.
However, the rent amount depends on your car's condition. A newer model with more attractive features would attract more rent than an old car in a bit of a worn-out condition.
Cashback rewards cards
You can get numerous opportunities to earn financial rewards from credit cards, apps, and other promotional offers. Plenty of credit card companies offer cashback rewards for purchasing through their cards. They even offer cash bonuses for signing up for their credit scheme.
So, keep an eye on your credit card offers and discounts. You can find promotional offers for popular products with huge discounts and cashback rewards. Additionally, some apps offer usage incentives. They provide points on each transaction and reduce prices of substantial items instead of those points.
These promotional offers are usually for a limited period and require some spending. Nevertheless, they can help you strategize your purchasing and even increase cash flow if you stash the cash rewards in the bank.
Renting household items
This is also one of the ways to earn passive income if you own a lot of helpful stuff that you don't use frequently. You can rent that stuff to those who need it temporarily and earn through the bargain.
There are various things you can rent out that may be inutile for your household but can be quite helpful for others. For example, you can rent your expensive tool as a tile saw to a DIYer who needs it for a couple of hours, or you can give the baby furniture that you don't use anymore to someone traveling and looking for something like that to use for a few days.
Various online websites help connect you with people looking for things to rent as they don't want to buy them. These sites list your belongings with pictures and prices. You must collect the cash you've earned as soon as someone rents it.
Investing in vending machines and ATMs
Vending machines or ATMs are also a lucrative source of earning extra money. You can buy or rent your machine and place it in a high-traffic location where many can easily use it. If you don't own such a place, you can put it on someone else's property and share the profits.
Although they demand an upfront investment in buying the machine, it is recession-proof. These machines help earn profit every time they're used, and the person using them is charged fees. Start with a minimum investment and then grow residual income gradually by using the extra earned money to buy more machines.
Once set up, all you need to do is restock it timely. You can even hire someone you trust to do it for you. Several websites hook you up with a vending machine that you can use to earn consistent cash as long as people keep using them.
Dropshipping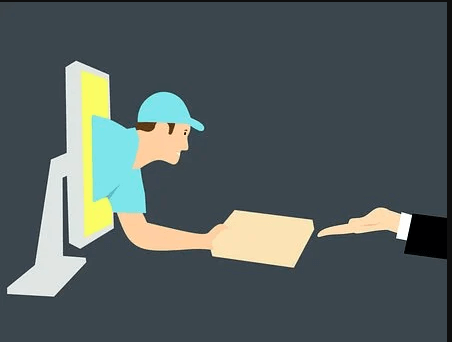 Dropshipping is an incredible opportunity for e-commerce businesses to generate passive income. The order fulfillment profitable business model requires no inventory and shipping of products physically.
Instead, it lets businesses outsource the procuring, storing, and shipping of products from a third party, such as a wholesaler or manufacturer.
Entrepreneurs don't have to worry about handling shipping and stock maintenance. The third-party manages and delivers the products on its own.
Dropshipping makes buyers more comfortable with online shopping and tremendously benefits a business. It allows entrepreneurs to sell any product irrelevant to the niche, leading to the highest conversion.
Entrepreneurs can easily promote the products without spending money on warehousing and attract clients to order products individually. It eliminates all operational, inventory, and storage-related costs and is a great strategy that helps entrepreneurs to earn passive income profitably.
Stock photo websites
Millions of buyers look for unique, radical, artistic-style images online on stock photo sites such as iStockPhoto, Adobe Stock, Shutterstock, and more.
Stock Photo Websitesallow photographers to upload and sell the photos to buyers on a standard license agreement for the intended commercial use while retaining copyrights to the creations for further resale.
Stock photographers upload general images for buyers that meet all the website standards. It attracts a lot of traffic to these sites and increases the chances of generating a decent stream of passive income over and over again with time.
As a contributor, the more photos buyers purchase from the portfolio, the more the photographer progresses. A photographer earns a commission whenever a buyer buys or accesses a photo.
Anyone determined to make money with stock photos on such sites can consistently upload images on the website. It guarantees a fast turnaround time and supplements the photographer's income terrifically. Upload the photos in the website's image library and sell them to gain the financial freedom you have always wanted. homi
With inflation increasing rapidly, you might need more than your salaried income to help you live a satisfactory life. You might be giving up on all your desires, leaving you unhappy and disappointed. Thus, the need to devote your time to a passive income becomes more important.
The internet is filled with plenty of opportunities to scale up your income. From investing in stocks & shares to monetizing through your artwork, there is no end to the list. While each one of them might sound tempting, converting them into a successful business is what matters the most.
As passive income requires less effort, it does not mean that you don't have to work or put money upfront to make it a success. Initially, it might take a while to understand the idea fully, but as time passes, you will build a promising income. Pick any idea, do in-depth research, create a healthy plan, and devote your time until your efforts blossom.
Frequently Asked Questions
What is Passive Income?
Passive income is generated through specific products and projects that require little to zero maintenance costs. It's the money people earn from all the assets they own or control. Initially, passive income ideas require some upfront costs, but with time, these costs diminish, and your potential earning increases.
There are plenty of ways to earn a great deal of revenue. As there is no strict rule on how many sources of passive income one can use simultaneously, people can devote their efforts to multiple sources.
What are different passive income sources?
Other than your salaried income, there are plenty of sources of generating income. These are known as passive income, and here are a few different types that you can look forward to for investment purposes:
Interest Income

Dividend Income

Rental Income

Royalty Income

Interest Income

Profit Income
What is the most accessible source of passive income?
Most people consider investing in mutual funds the most accessible passive income source. The payout on buying and holding them is quarterly. Others consider affiliate marketing as a good route for earning passive income. If you have the proper skill set and talent, licensing your creation can be a good source of passive income.
Apart from these, there are plenty of other passive income sources that individuals can use. Consulting a certified financial planner can help if you're unsure how to manage your funds.
Ultimately, it all depends upon your money, the risk you are willing to take, and your skills. You can profit significantly by splitting your money into different passive income ideas or putting it in a high-yield savings account.
How Much Money Can I Earn Through Passive Income?
Passive income will be less helpful if you look for different ways to earn money in a shorter period. Building a well-functioning passive income strategy and earning good revenue takes plenty of time and effort. Apart from that, the passive income idea you choose also plays a significant role. One can earn hundreds to thousands of dollars by investing just a few bucks.
What tax do I have to pay on my Passive Income Source?
Formally, IRS stated two types of passive income activities:
Trade or business activities (ones that don't require material participation)

Rental activities
According to this, passive income comes from financial investments like mutual funds, the stock market, rental income, and other streams. But with the increasing technology, countless other digital methods have been added to the list of passive income streams.
As per IRS regulation, the government taxes your passive income differently. The department has specific material participation rules to determine if your income-producing activity requires active participation and adjusts your tax accordingly.
How many Passive Income ideas do I need?
There is no end to how many passive income ideas you can invest your time. If you have enough money and time to invest, go after multiple ideas. Just make sure not to focus on one idea more than any other. Put in equal time and effort on each idea to generate enough income.