Free VPS Hosting: Getting started with Linux VPS without a credit card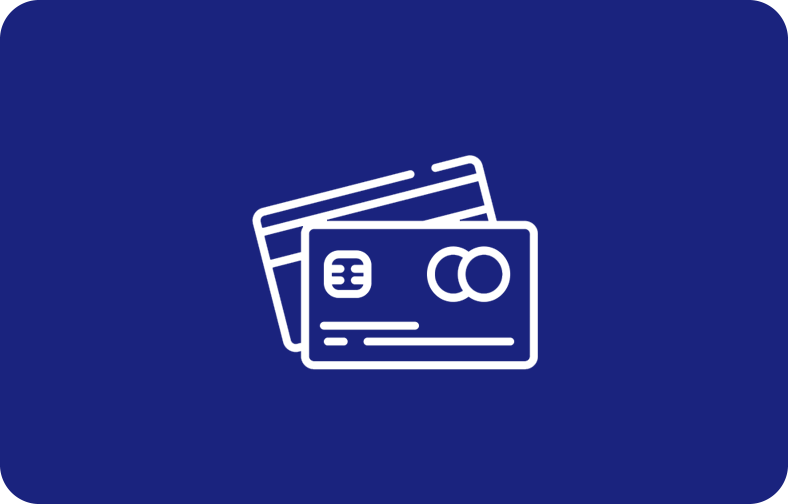 5 Best Linux VPS Free No Credit Card Required 2023
When it comes to finding free Linux VPS server options without the need for a credit card, there are several hosting providers and platforms that offer compelling services.
With these free VPS plans trial requiring no credit card, you may have certain limitations, but they provide an excellent opportunity to experience the world of virtual private servers at no cost.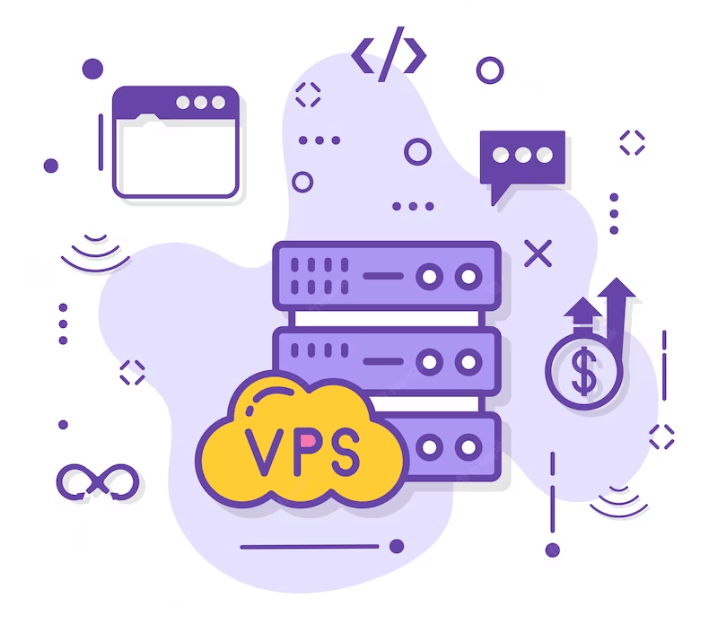 Here are the top five picks for the best Linux VPS options without requiring a credit card in 2023:
1. VPS Server: The Ultimate Choice for Simple, Reliable, and Flexible VPS Hosting
When it comes to selecting the ideal Linux VPS hosting provider, one name stands out: VPS Server. With a strong focus on delivering lightning-fast, budget-friendly solutions, VPS Server offers a high-performance and reliable platform for your hosting needs.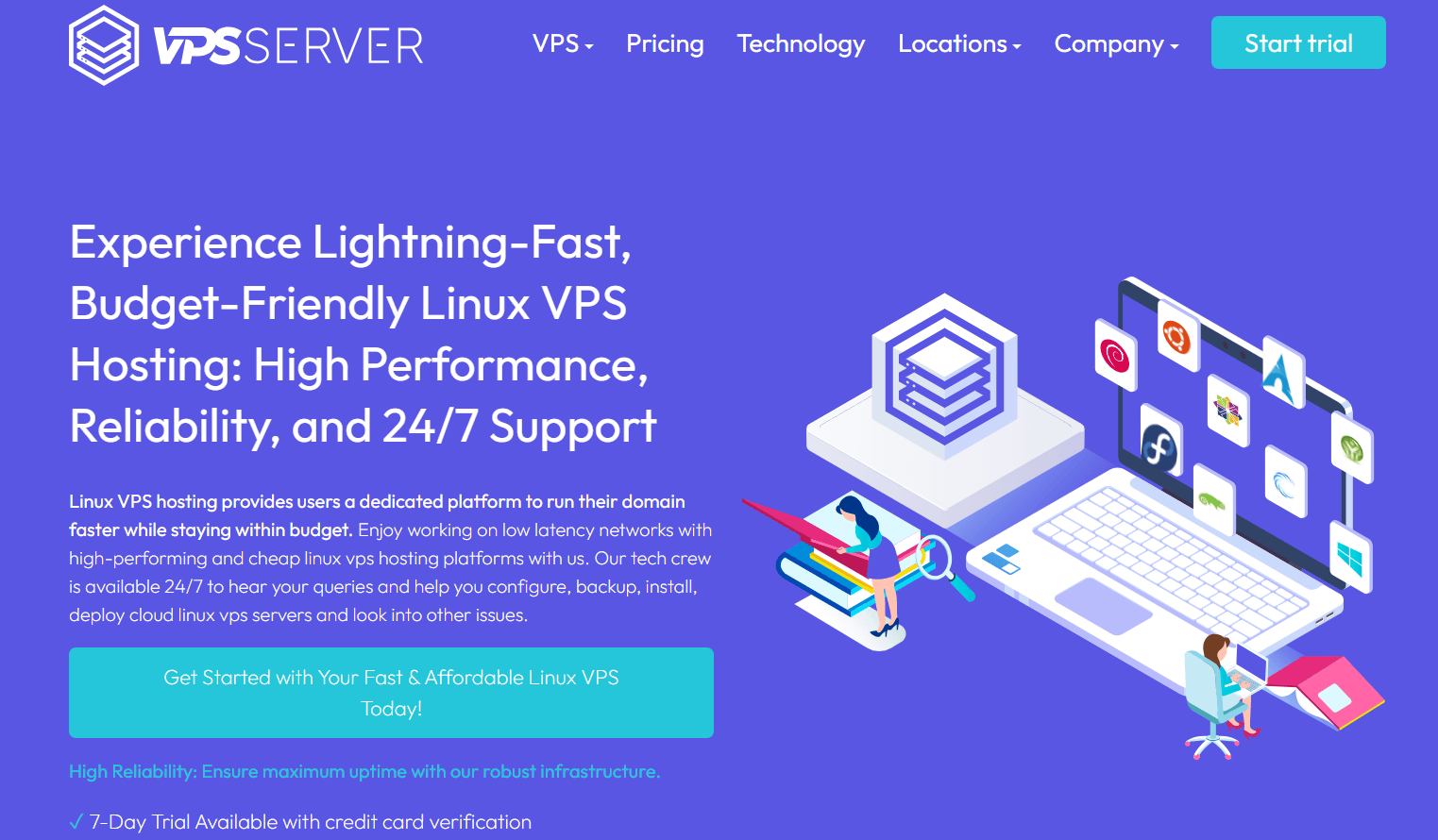 VPS Server's Linux VPS hosting empowers you with dedicated resources, allowing your website or application to run faster while staying well within your budget.
It also offers a generous 7-day free trial that allows you to experience the power and performance of this Linux VPS hosting platform without any cost or commitment.
Experience High Performance and Reliability
VPS Server's Linux VPS hosting platform is designed for optimal performance and reliability. Clients benefit from low-latency networks that ensure fast load times and seamless user experiences.
24/7 Support for Hassle-Free Management
The importance of ongoing support is understood, and VPS Server provides a dedicated tech crew available around the clock to assist with any queries. From configuration and installation to backup and deployment of cloud Linux VPS servers, this ensures a smooth and hassle-free hosting experience.
VPS Linux Server Pricing
A range of VPS Linux Server plans are available, catering to different needs. Premium plans start at just 3.99/month, providing an affordable solution for various traffic loads.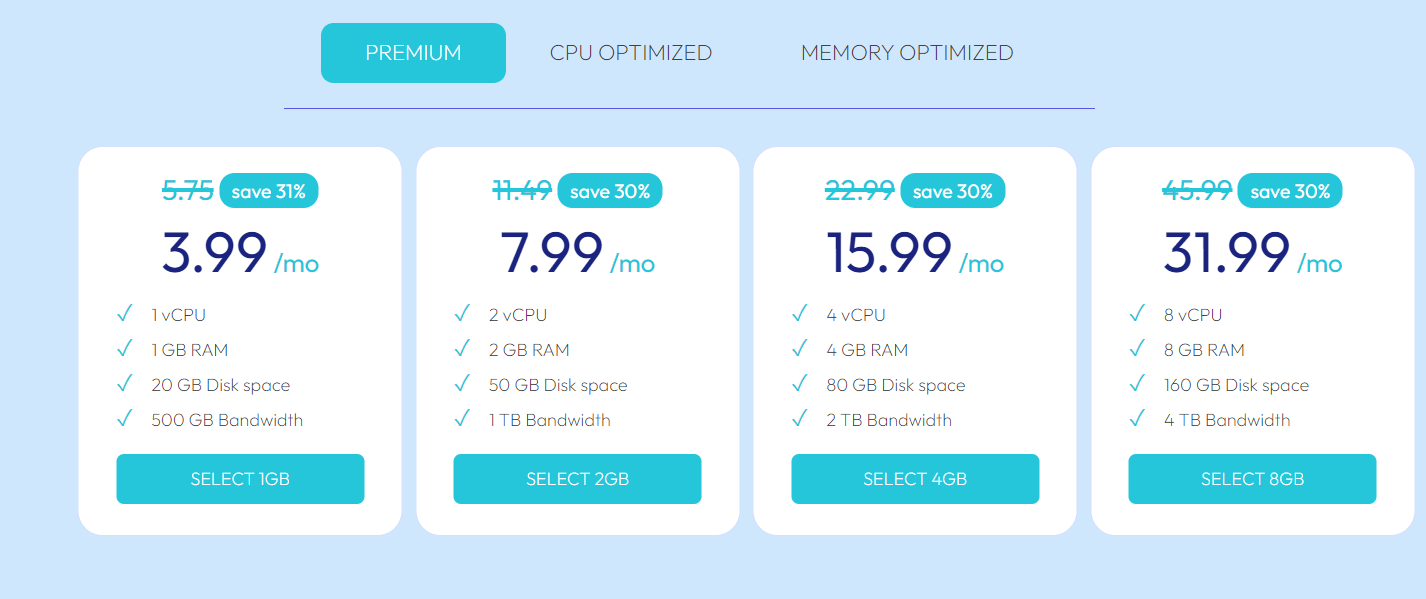 Whether clients require CPU-optimized power or memory-optimized efficiency, VPS Server's plans offer flexibility and performance.

Flexible Billing and Secure Setup
The billing experience can be customized by choosing from daily, monthly, or hourly billing for Linux server management. SSD hosting servers are highly secure and include DDoS protection, ensuring data remains safe from harmful attacks. Clients experience the convenience of real-time server activation and easy firewall configuration.
Full Control and Easy Management
The Linux VPS server provided by VPS Server grants users full root access, giving complete control over server configuration. Clients benefit from fast memory and technology and easy management of databases directly on the advanced platform. With 16 locations worldwide, applications experience optimal speed and performance.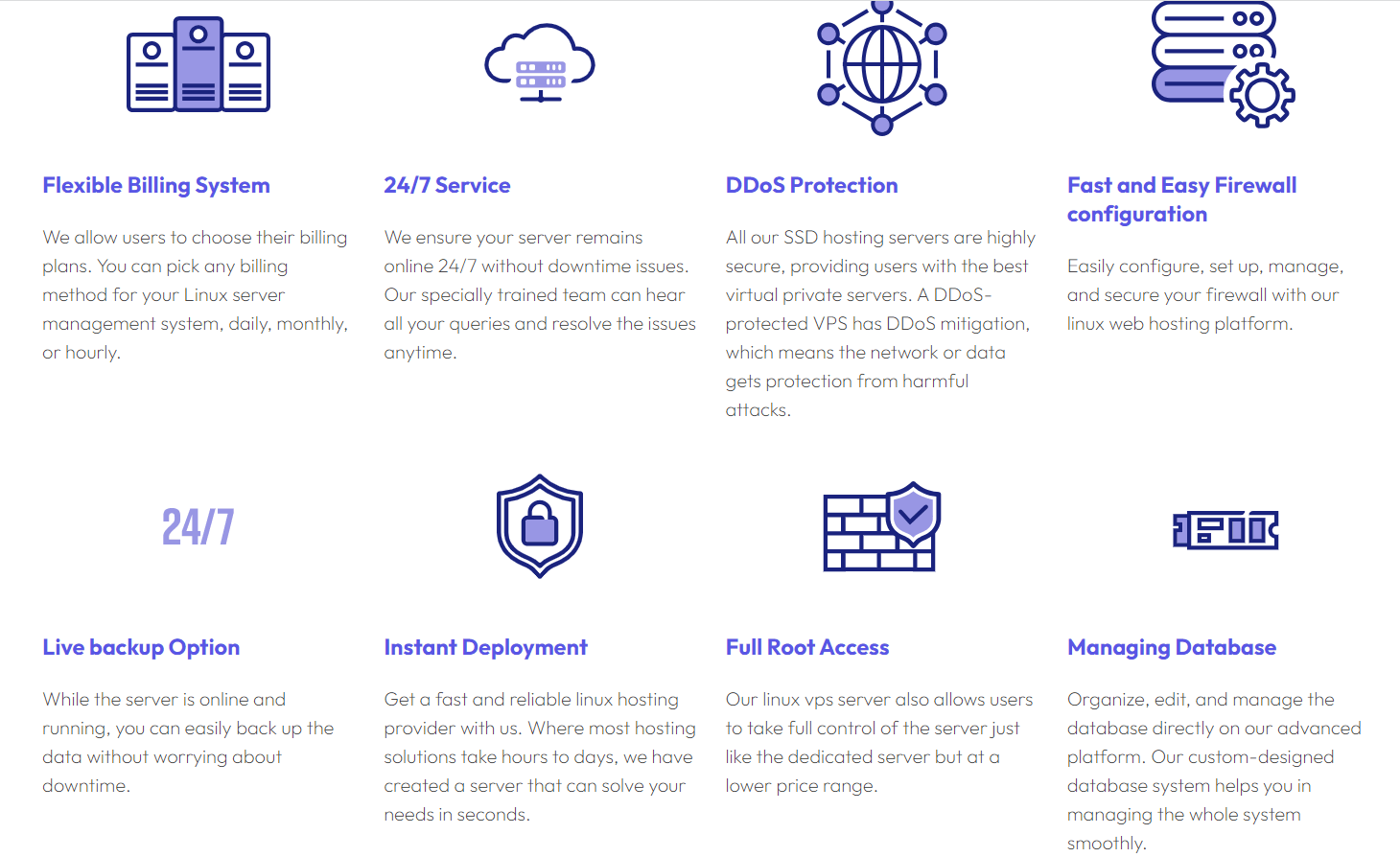 Robust Infrastructure and High Uptime Guarantee
VPS Server's commitment to reliability ensures clients' websites enjoy maximum uptime. Their robust infrastructure keeps servers online 24/7 without downtime issues. To help you get started, a 7-Day Trial with credit card verification is offered, allowing exploration of services risk-free.
Wide Range of Linux Operating Systems
A variety of Linux distributions, including Fedora, Ubuntu, Debian, and Gentoo, can be chosen for VPS servers. Each distribution offers unique features and benefits to suit preferences and requirements.
Conclusion
In conclusion, VPS Server emerges as the top choice for simple, reliable, and flexible Linux VPS hosting. With their focus on high performance, reliability, and exceptional customer support, they deliver an unmatched hosting experience that meets the needs of individuals and businesses alike.
Don't miss this opportunity to kickstart your Linux VPS hosting journey with VPS Server's 7-day free trial. Sign up now and discover the power, performance, and reliability that this platform has to offer.
2. HostArmada VPS: Your Ultimate Hosting Hero!
If you're on a quest to find the perfect hosting platform that caters specifically to your website development needs, look no further – HostArmada's Managed Development Hosting is here to save the day!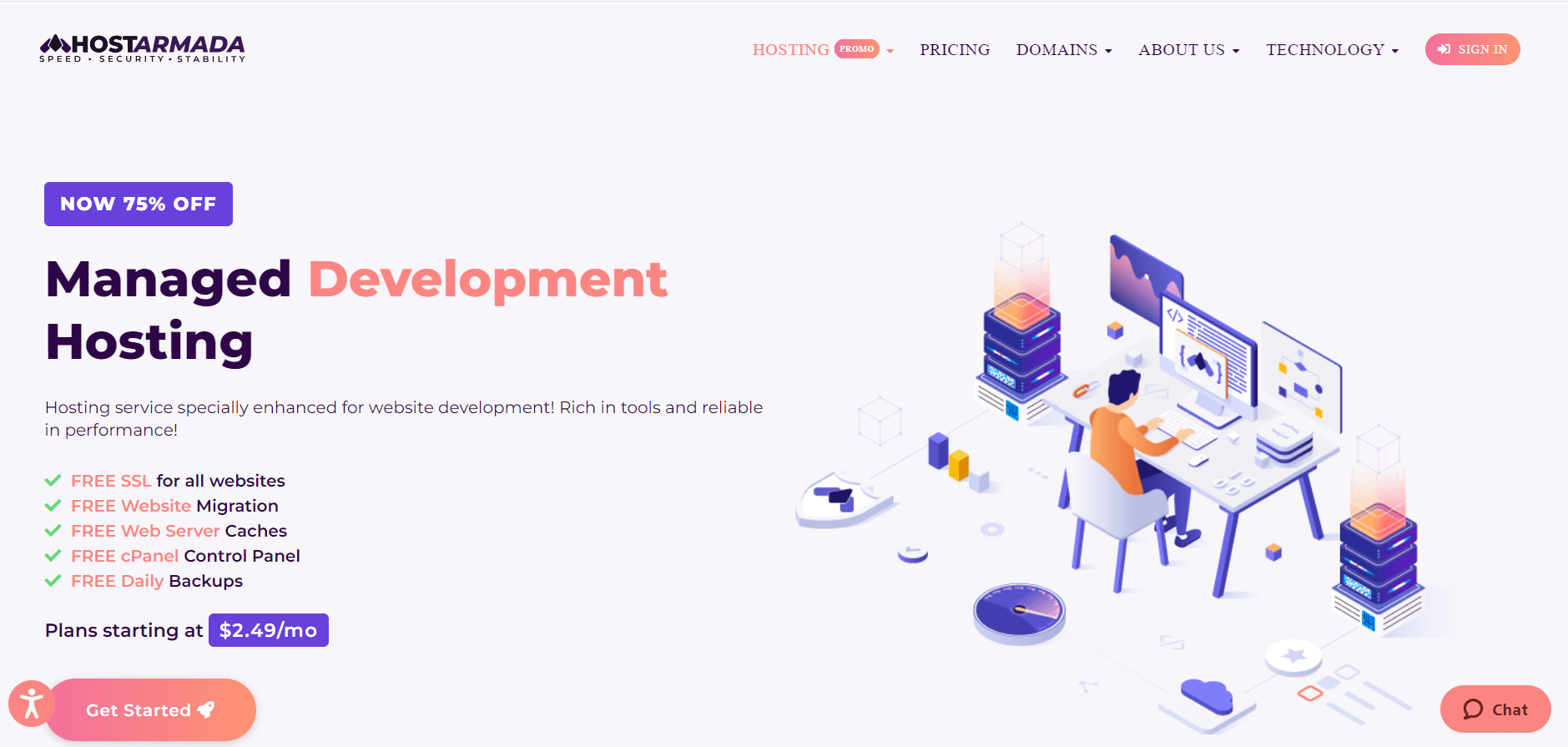 Powerful Tools and Unbeatable Performance
Get ready to experience web development like never before! HostArmada's Managed Development Hosting Service comes loaded with a treasure trove of cutting-edge features.
With FREE SSL for all websites, FREE Website Migration, FREE Web Server Caches, and the intuitive FREE cPanel Control Panel, they've got all the tools you need to bring your wildest web development dreams to life! Plus, they've got your back with FREE Daily Backups – no more worrying about losing your precious work!
Host Armada Pricing
HostArmada's VPS Hosting plans come in a variety of flavors to suit your needs. From the entry-level Web Shuttle with 2GB RAM and 1 core all the way to the powerhouse Site Carrier with a whopping 16GB RAM and 6 cores, they've got you covered at every level!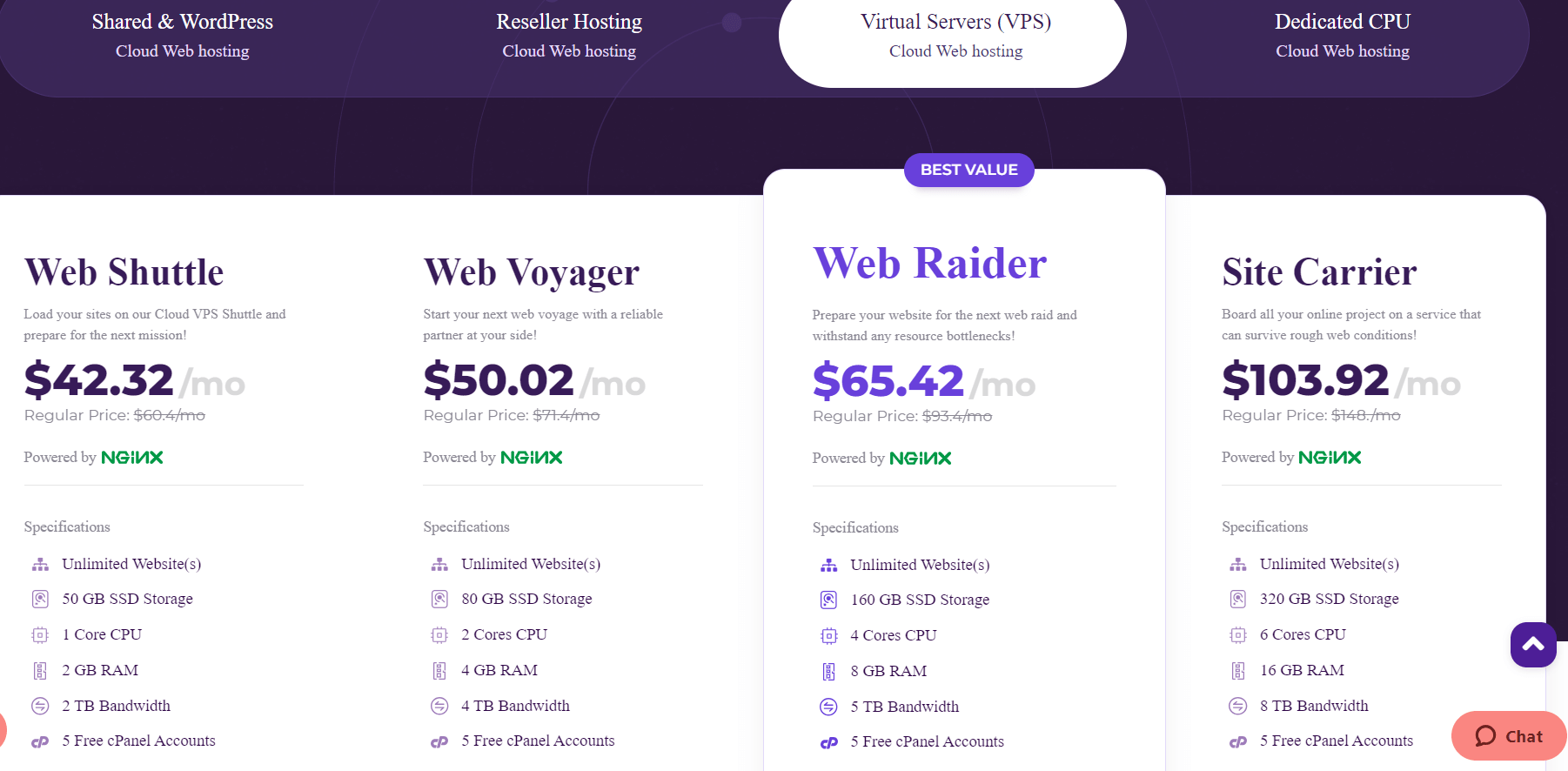 Unleash the Beast: Lightning-Fast and Secure
But wait, there's more! HostArmada is on a mission to provide you with the ultimate web development playground. Their servers maintain a low number of clients, ensuring optimal website performance and faster loading times.
With cloud SSD technology, you'll experience 99.9% uptime and say goodbye to those pesky hardware failures!
Dev Support, 24/7: Your Tech Sidekick
Need some tech backup? HostArmada's got you covered! Their human-powered technical support is available 24/7 to assist with website transfers, template installations, module setups, or any other web-related wizardry you require!
Raving Reviews: A Customer Favorite
With thousands of happy customers, HostArmada stands tall as one of the most positively reviewed hosting providers. Their G2 and Trustpilot profiles speak for themselves, earning them a stellar reputation in the hosting universe!
Power Packed with Developer-Friendly Features
Let's dive into the treasure trove of features that make Managed Development Hosting a developer's dream come true:
Click Application Installer: Deploy and configure applications with ease and maintain different versions in separate folders for ultimate flexibility.
Consistent Backups: Enjoy automated daily cPanel backups, ensuring your precious work is always safe and restorable.
LiteSpeed Web Server Cache: Experience lightning-fast website loading times and minimal resource usage for more visitors on smaller plans.
Managed Web Hosting: Leave the health and upkeep of multiple servers in your web hosting and environment to the experts at HostArmada.
Latest Services for Optimal Performance: Stay ahead of the game with up-to-date core services and multiple PHP versions.
cPanel for Easy Navigation: Navigate your hosting adventure with the industry-standard, user-friendly cPanel – provided for free with every plan!
SSH Access for Advanced Devs: Take control with command-line access and dive into advanced web development magic.
Tight Website Security: Rest easy with IP-based firewalls, free virus scanners, and unlimited SSL certificates for all your domains.
Money-Back Guarantee: We've Got Your Back!
We have the utmost confidence in HostArmada's free VPS trial services, and you should too! They offer an impressive 45-day money-back guarantee, which is better than other VPS free trials that don't last long.
Take their free VPS trials for a spin, and if you're not satisfied within the first week, get a full refund – no cancellation fee, no questions asked!
Set Sail on Your Web Development Adventure!
Are you excited yet? HostArmada's Managed Development Hosting is the ship that will carry you toward web development greatness! Say goodbye to website worries and hello to a seamless, secure, and powerful development experience.
So, what are you waiting for? Choose your hosting plan or free trial VPS to set sail on your web development adventure with HostArmada!
3. Cloudways: Empowering Web Applications with Managed VPS Cloud Hosting
If you are looking for a reliable and powerful managed VPS cloud hosting platform for your web applications, Cloudways is an outstanding choice.
With a comprehensive set of features and top-notch customer support, Cloudways offers a seamless experience for building and managing web applications with ease.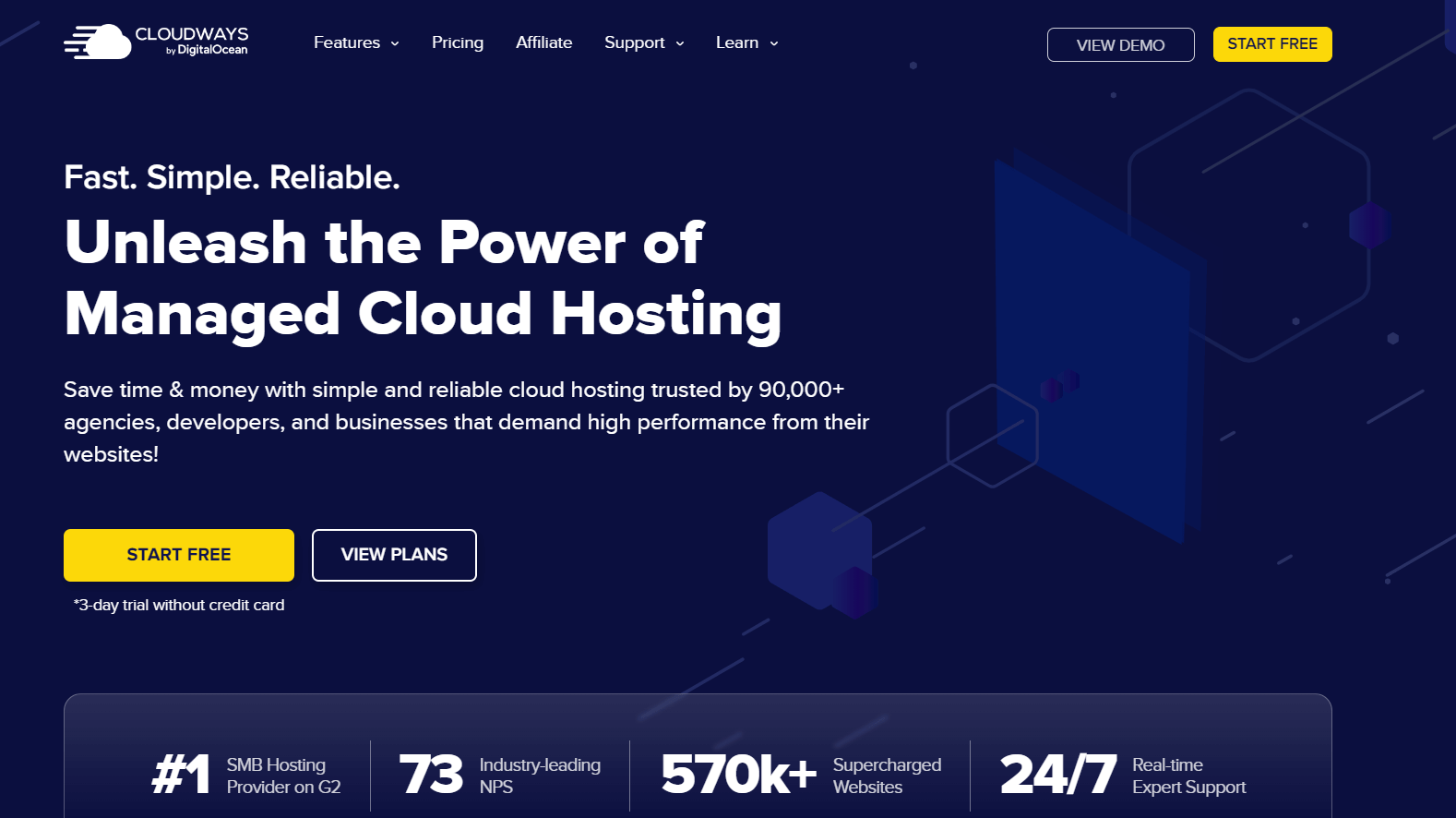 Key Features and Benefits
Server Customization and Configuration:
Cloudways empowers users with complete control over their server's configuration, enabling them to tailor the environment to suit their specific needs.
Troubleshooting Application-Level Issues:
With Cloudways, you don't have to worry about tackling complex application-level problems. Their team of experts takes care of troubleshooting, allowing you to focus on your applications' growth and success.
Proactive Application Monitoring:
Cloudways monitors your applications proactively, ensuring optimal performance and minimizing downtime. This proactive approach guarantees a smooth user experience for your website visitors.
Private Stack Channel and Close Partnership:
Cloudways maintains a close relationship with its customers, fostering a sense of trust and collaboration. Their private stack channel allows for direct communication, ensuring any concerns or queries are promptly addressed.
Fast Ticket Response and 24/7 Active Customer Support:
Cloudways boasts a highly responsive customer support team available around the clock. Their fast ticket response ensures that your issues are resolved promptly, providing a hassle-free hosting experience.
Free VPS Trial
Cloudways goes the extra mile by offering a generous 3-day VPS free trial period with no credit card required. This Linux VPS free trial allows you to explore their services risk-free and experience the platform's capabilities firsthand.
Cloudways Pricing
If you want to opt for a paid plan, the price range for Standard and Premium plans of the Cloudways VPS plan are shown below:
Standard Plans: 11/m, 24/m, 46/m, and 88/m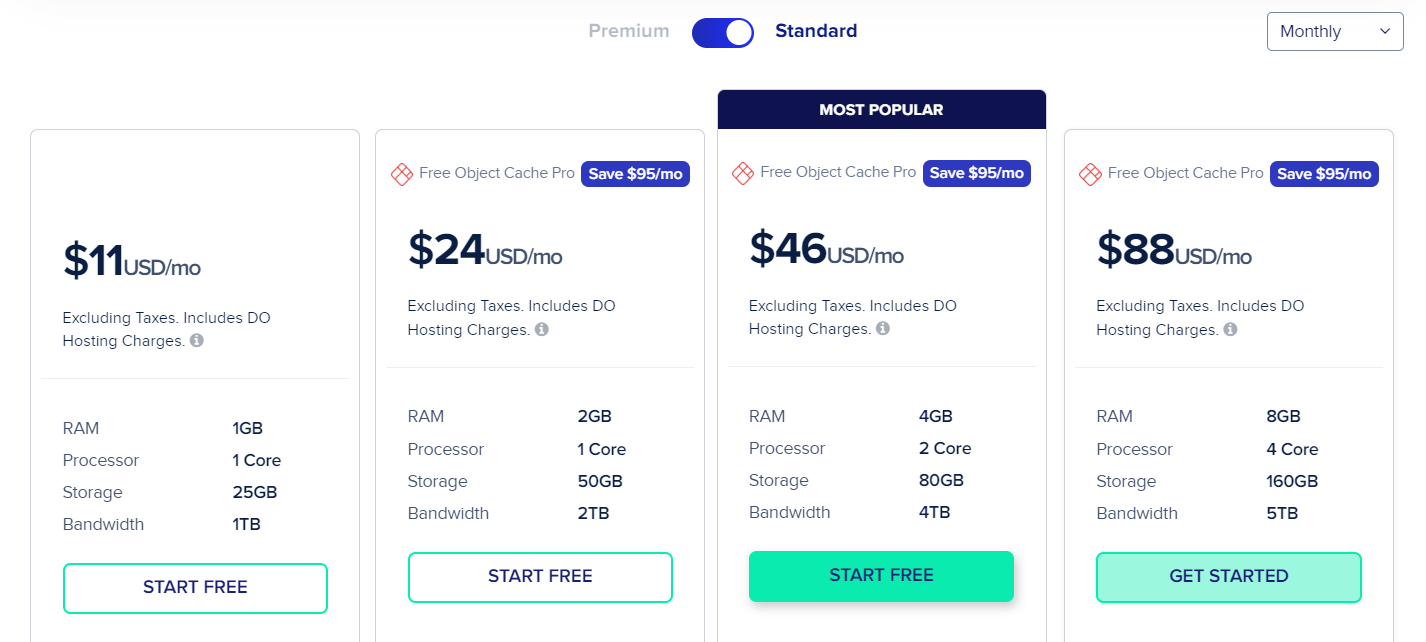 Premium Plans: 14/m, 28/m, 54/m, and 99/m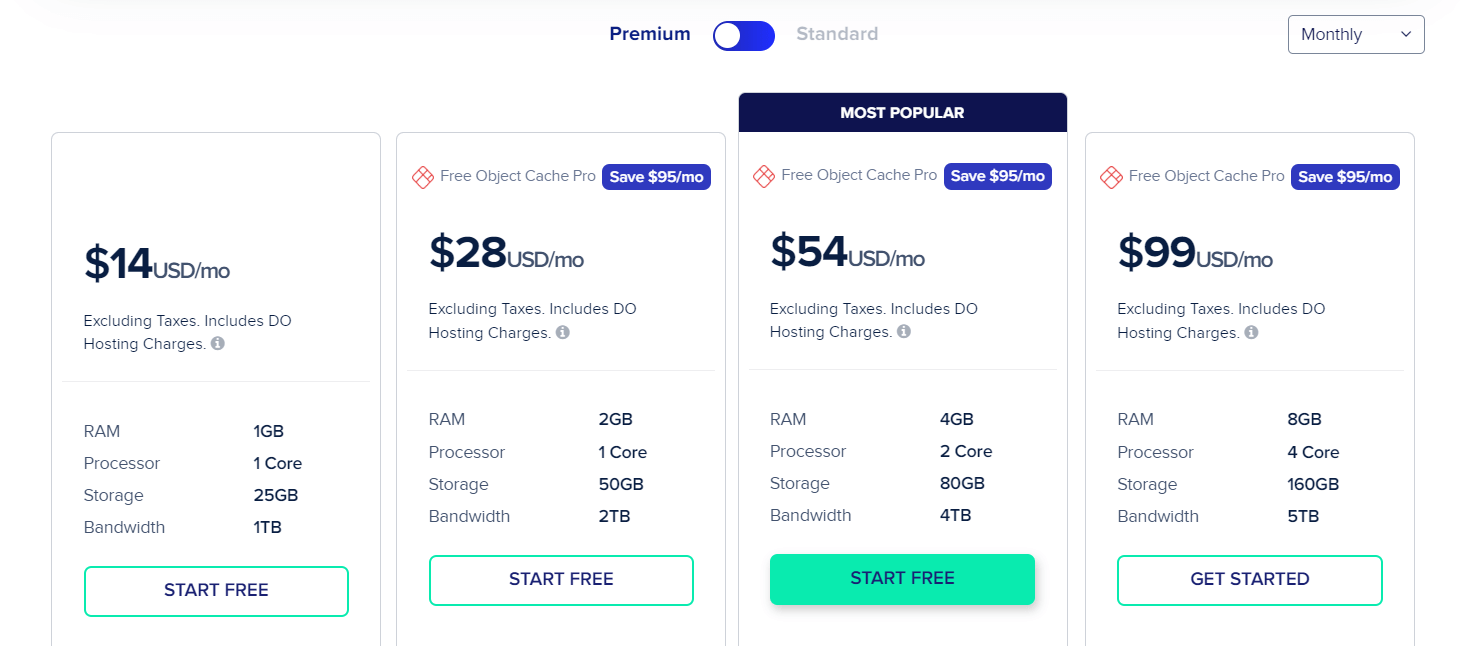 Impressive Additional Features
Cloudways offers a range of additional features that add value to your cloud VPS hosting experience:
Free SSL Certificate: Secure your website with free SSL certificates, ensuring encrypted connections and improved trustworthiness.

Unlimited Applications: Host multiple applications without limitations, making Cloudways suitable for managing diverse projects.

Global Data Centers: Benefit from 25+ data centers spread across North America, Europe, Asia, Oceania, and South America, ensuring global reach for your content.

Free Site Migration Service: Migrate your existing website to Cloudways seamlessly without any additional charges or complexities.

Performance-Boosting Technologies: Advanced caches, HTTP/2, and Redis support contribute to faster loading speeds and improved performance.

Easy Installations: Enjoy one-click easy installations for popular applications, simplifying the setup process for your websites and projects.

Automated Hourly Backups & Dedicated IP: Cloudways prioritizes data protection with automated hourly backups and dedicated IP addresses for enhanced security.
Perfect for WordPress Users
WordPress enthusiasts will find Cloudways to be a perfect match for their CMS needs. The platform offers easy WordPress integration, simplifying the process of setting up and managing WordPress-powered websites.
In conclusion, Cloudways shines as a top-notch managed VPS cloud hosting platform, offering unparalleled customization options, reliable support, and an impressive feature set. It only offers a free trial of 3 days, but we recommend you give it a shot for a hosting experience like no other.
4. Vultr: Experience a Free VPS Trial Without Credit Card
Vultr VPS is a prominent cloud-based service platform that has been in operation since 2014, with its headquarters located in Matawan, NJ, United States.
Offering a wide range of cloud-based services, Vultr stands out for its high-performance IP networks, secure private networking, reserved IPs, and global data locations.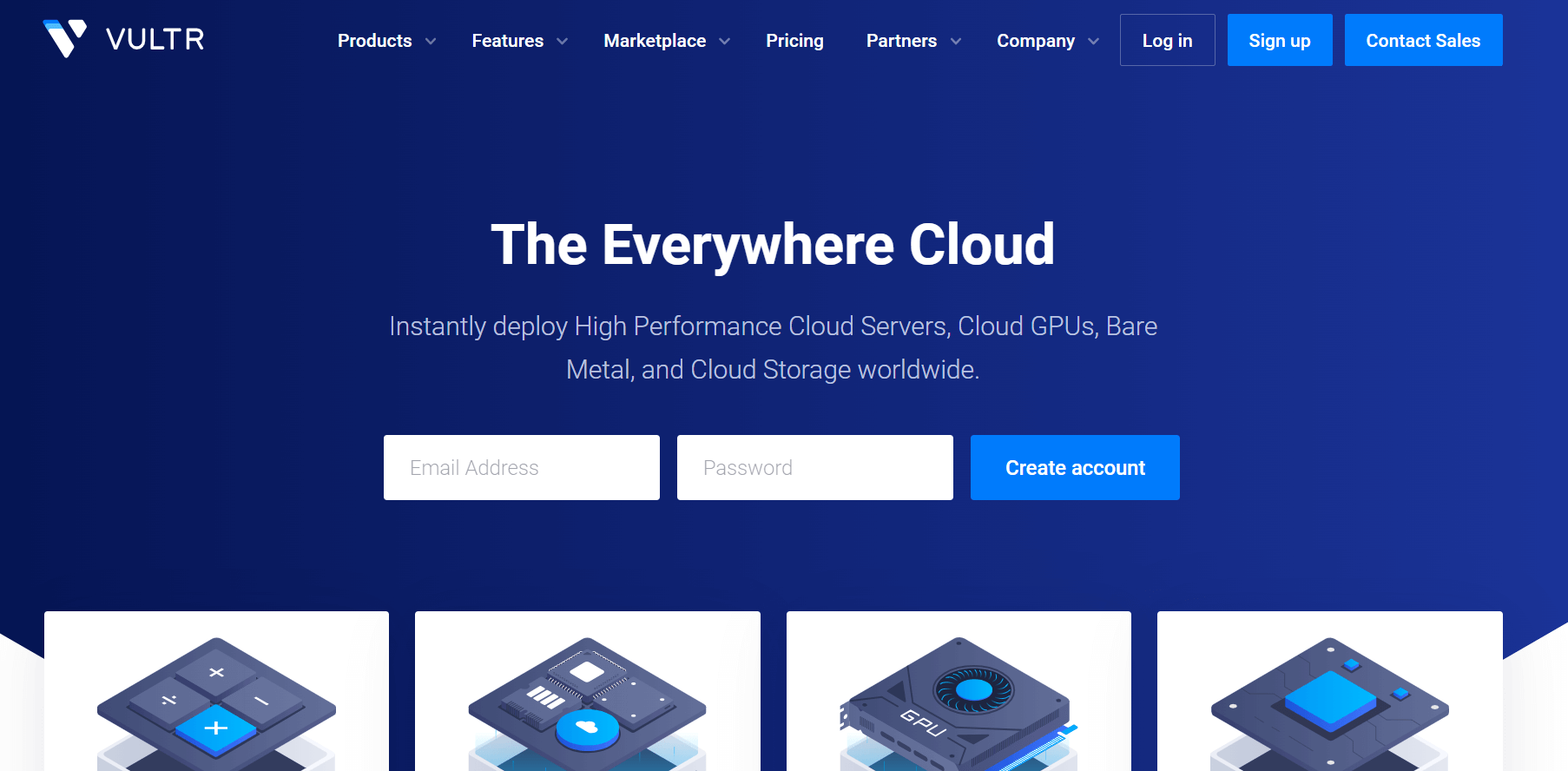 Versatile VPS for Windows and Linux OS
Vultr provides users with the flexibility of choosing between Windows and Linux VPS solutions, catering to various preferences and requirements. Whether you're a Windows enthusiast or a Linux aficionado, Vultr has got you covered.
Comprehensive Product and Feature Offerings
Vultr impresses with an extensive array of products, including cloud computing, high-frequency computing, bare metal, object storage, block storage, dedicated server instances, DDoS protection, direct connect, load balancers, and Kubernetes. These offerings ensure that you can find the perfect solution for your unique project needs.
Empowering Features
Vultr's VPS hosting comes with a plethora of empowering features:
20 Data Center Locations Worldwide: With data centers distributed across the globe, Vultr ensures low latency and localized peering, providing optimal performance for users in various regions.

Powerful Networking: Benefit from a robust and redundant network design, ensuring stable connectivity and seamless data transfers.

Powerful Control Panel: The user-friendly control panel empowers you to manage your VPS efficiently and effortlessly.

Workable OS Choices: Choose from a variety of operating systems that best suit your project requirements.

Customizability: Enjoy the flexibility of uploading your own ISO and creating your own IP space, allowing you to tailor your VPS environment to your specific needs.
Generous VPS Hosting Free Trial
Vultr offers an enticing 1-month free trial period for users to experience their VPS hosting services without any initial financial commitment. Additionally, users can enjoy free credit worth up to 50 during this free trial period, allowing them to explore their offerings to the fullest.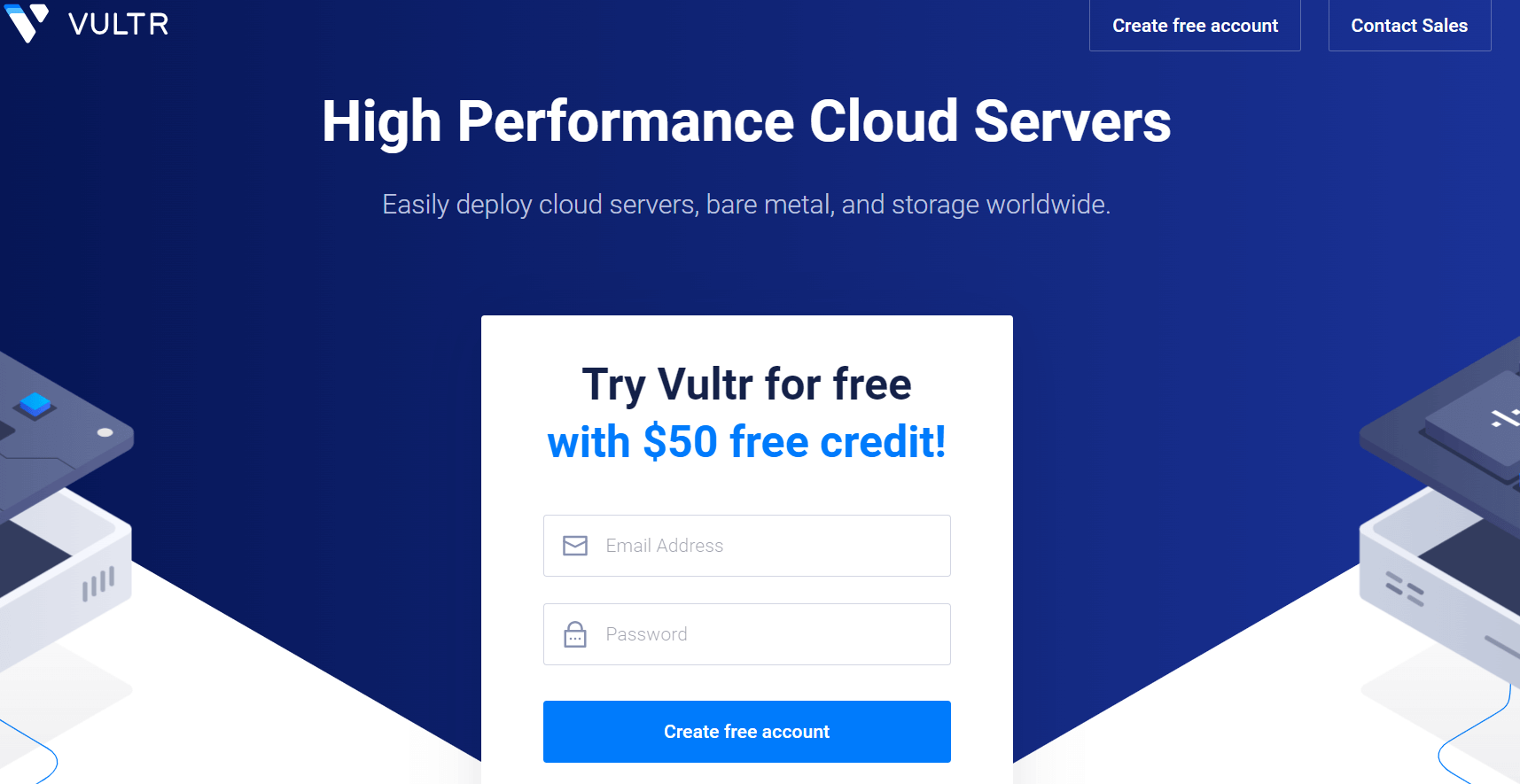 Affordable Pricing
Whether you're running a personal website or managing storage-intensive projects, Vultr provides cost-effective solutions suitable for projects of all sizes, from beginners to enterprise-level endeavors.
Conclusion
In conclusion, Vultr stands as a reputable and feature-rich VPS hosting platform, offering both Windows and Linux options to cater to a diverse user base.
With its impressive product offerings, empowering features, and a generous free trial without the need for a credit card, Vultr provides an excellent opportunity for users to test and experience their various free VPS server plans and services firsthand.
Thus, try their absolutely free service today to check if this virtual private server is good for you or not!
5. GreenGeeks: Experience a 30-Day VPS Free Trial with Confidence
GreenGeeks is a well-established and reputable web hosting provider that has been catering to customers since its founding in 2008 by Trey Gardner. Operating from strategically placed data centers worldwide, GreenGeeks is dedicated to providing top-notch performance, seamless accessibility, and straightforward one-click installations for its users.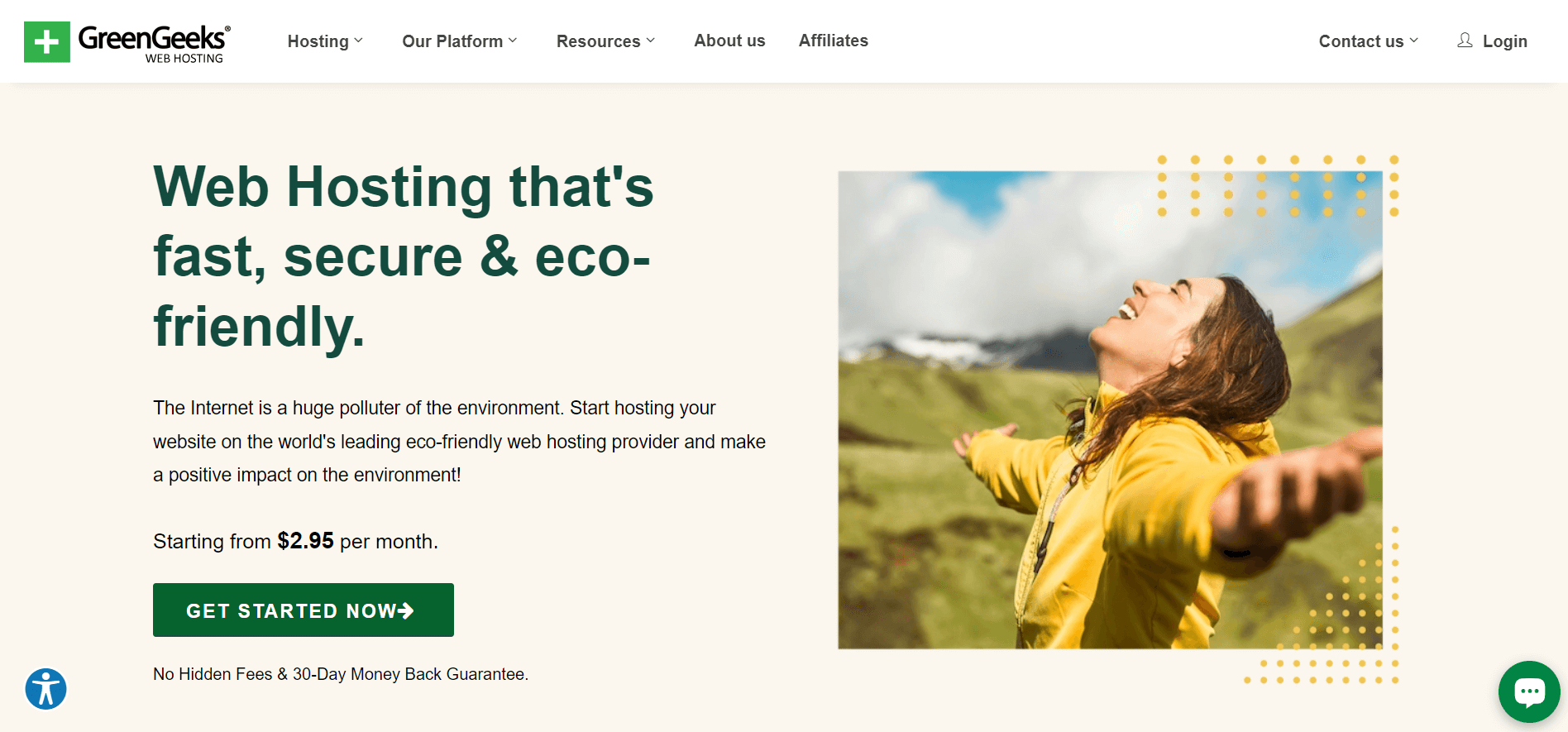 Both Windows and Linux VPS
GreenGeeks caters to users with different preferences by providing both Windows VPS and Linux VPS options. This free setup allows users to choose their preferred operating system, enhancing the flexibility and compatibility of Windows VPS with their hosting environment.
Impressive Features and Performance
GreenGeeks boasts an array of impressive features that place a strong emphasis on speed, security, and reliability. Users can revel in the swiftest load times on a global scale, facilitated by fast hard drives, web, and database services, ensuring rapid app load times. Moreover, GreenGeeks offers a Free CDN (Content Delivery Network) for enhanced performance and The Fastest In-Browser Load Times, optimizing the user experience.
Transparent Pricing
GreenGeeks offers managed VPS hosting plans at 2.95/m, 29.95/m, and 39.95/m, making their services affordable and accessible for various budgets.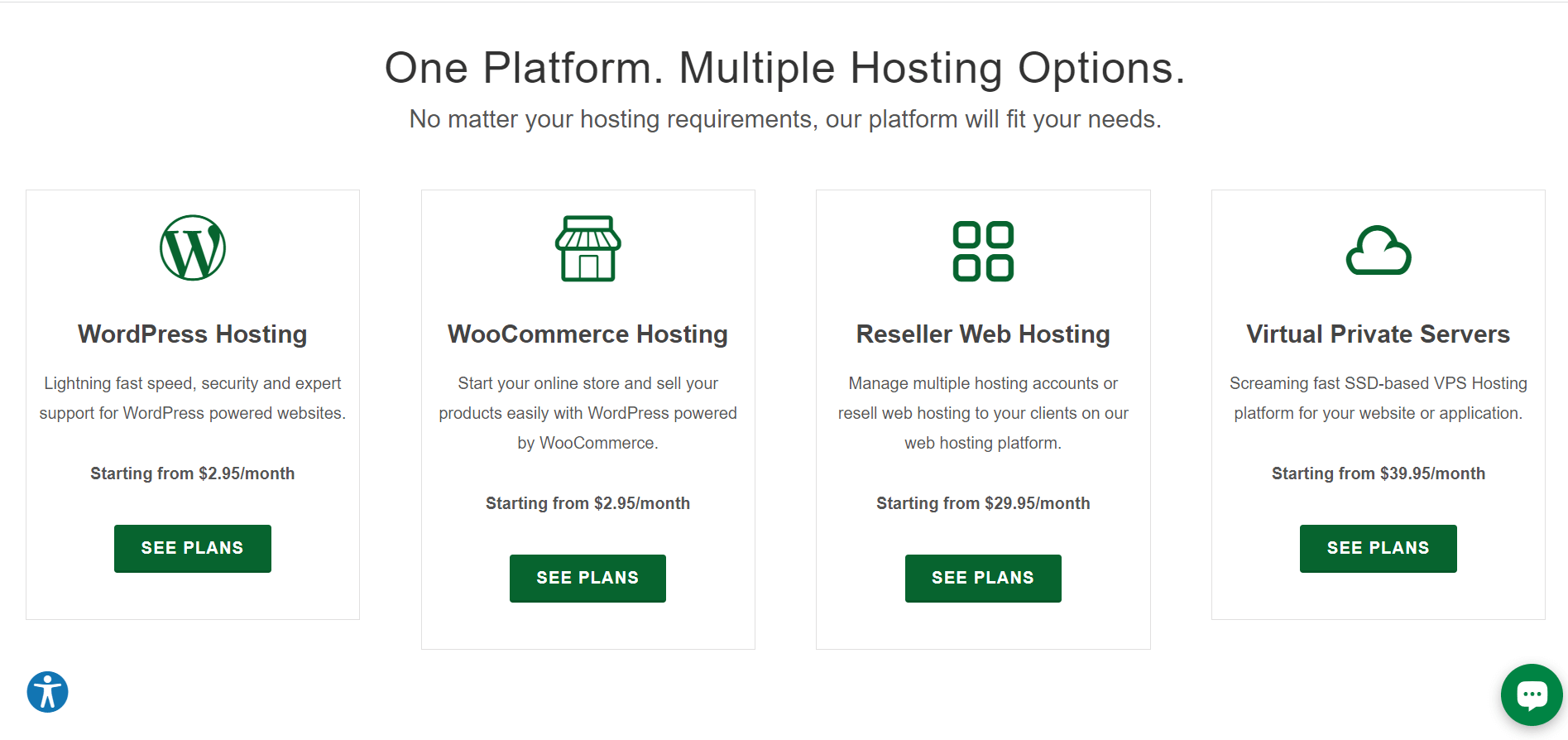 Money-Back Guarantee for Peace of Mind
GreenGeeks offers a 30-day money-back guarantee, giving you ample time to try out our full VPS hosting plan without any worries. So, feel free to explore all the features and benefits of their VPS hosting services for a full month, risk-free. We're here to provide a seamless hosting experience, and if you're not completely satisfied, you can cancel hassle-free and get your money back.
In conclusion, GreenGeeks offers features geared towards speed, security, and reliability, ensuring that your websites and applications perform optimally. Their diverse range of hosting services, including free VPS hosting and server options for both Windows OS and Linux OS, caters to a broad user base.
Moreover, their enticing 30-day VPS free trial allows you to experience their top-notch hosting services without any financial risk.
Frequently Asked Questions
What is a Linux VPS server, and how does it work?
A Linux VPS server is a virtual private server running on the Linux operating system. It is a virtualized instance within a physical server, providing users with dedicated resources, isolated environments, and full root access.
Thus, unlike shared hosting, the data is fully isolated into a virtual machine on dedicated servers and to only one user.Users can install and configure software, applications, and services as needed on their Linux VPS servers, making it a flexible and cost-effective hosting solution.
What is Linux VPS hosting, and what are its benefits?
Linux VPS hosting refers to a virtual private server, the hosting service that provides virtual private servers running on the Linux operating system. In this setup, multiple virtual servers coexist on a single physical server, each with its resources and dedicated environment.
Linux VPS hosting offers several benefits, including scalability, cost-effectiveness, server administration, customization options, enhanced security, and better performance. It allows users to install and configure software, manage security settings, and have full control over their virtual server itself.
What are managed VPS servers, and how do they differ from regular VPS hosting?
Managed VPS servers are virtual private servers that come with full technical management and support from the hosting provider.
This differs from regular free VPS hosting, where users are responsible for server management and technical aspects of shared hosting together. Managed VPS is an excellent choice for those who want a hassle-free shared hosting experience with expert support and maintenance.
How do I choose the right VPS free trial plan?
To select the best VPS free trial plan, consider factors like the provider's reputation, trial duration, resource allocation, operating system options, included features, technical support, scalability, data center locations, and vps free trial other terms. Thoroughly research and compare different providers before making your decision.
What is the process of applying for a VPS free trial?
Applying for a VPS free trial is simple. Choose a hosting provider offering a VPS free trial without a credit card requirement, sign up on their website, create an account, verify it if needed, select the desired VPS free trials and plan, and configure your server settings. Once completed, your VPS free trial will begin, allowing you to explore the hosting service and its features.
What Are the Limitations of Free Linux VPS Hosting?
While free Linux VPS server and hosting is a fantastic opportunity to experience free VPS server and hosting at no cost, there may be some limitations. These can include restricted server resources, limited trial periods, or certain features available only in paid plans. However, it still offers valuable insight into the hosting service.
Which Hosting Providers Offer Free Linux VPS Hosting Without a Credit Card?
As of 2023, some top hosting providers offering free Linux VPS hosting without a credit card requirement are Kamatera, Cloudways, Vultr, Hostinger VPS, Digital Ocean, GreenGeeks, etc. These providers offer enticing trial periods to get you started with free VPS hosting without credit card required.