Exploring the Cloud: How To Setup a Cloud Server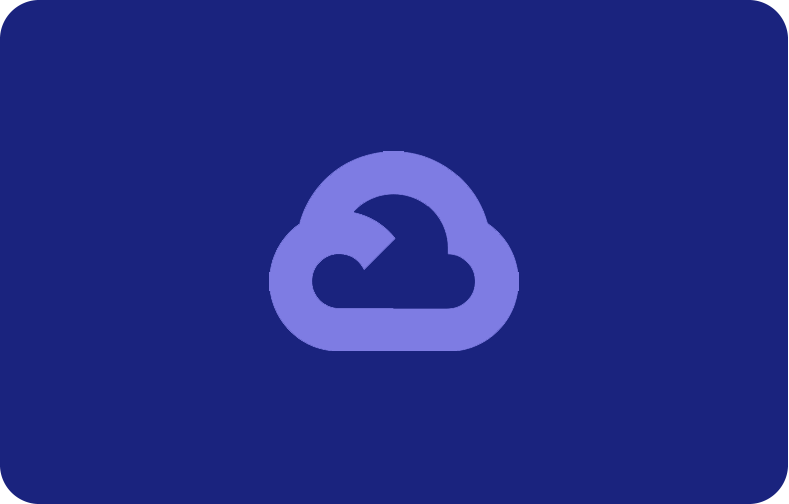 What are cloud servers?
Cloud servers are these powerful servers that exist in a virtual setting. These servers can be used to store data of any kind for lengthy periods of time.
Instead of having their computers at home or in an office, a user can just rent space on these cloud servers. A personal cloud server is a storage unit for digital things; you can access your stuff from anywhere as long as you have an internet connection.
Cloud Server Setting Up
VPS Server provides the facility of a cloud server to its clients. This cloud storage only allows remote access to the users, meaning privacy and security are guaranteed. The best thing about cloud servers is that you do not need some advanced technical knowledge to gain access to them or to set them up.
When it comes to setting up a cloud server, the first course of action is to choose which service you want for cloud computing. Undoubtedly, our VPS Server is the best option for your trusted domain. Now, let us look at how a cloud server can be set up:
1. Create an account
When starting, sign up for an account with the cloud provider. All you will need to do is give us some basic information such as your email address and password for the login page. After this, you will be asked to set up a payment method.
You need not worry about any breach of your private information since we are bound by law to keep all our client information private. Just like all your information on your personal cloud server will also be kept hidden and protected.
2. Choosing a plan
One thing to keep in mind is that there is a wide range of cloud servers with their own private cloud storage service. If you check out our website at VPS Server, you will find three types of plans:
Premium plans

CPU optimized plans

Memory-optimized plans
The premium plans start from 3.99/month and provide numerous resources which target the overall server instead of focusing on a particular aspect. The CPU-optimized and memory-optimized plans start from 5.99/month and mainly target CPU performance and personal cloud storage.
3. Server configuration
Click Create for server setup. The installation only takes a few moments. Like many cloud storage services, we also provide users the authority to configure their servers according to their needs. For this purpose, you access system resources to set up your operating system, security features, and additional block storage.
The purpose of this customization is to make sure all your requirements are met after the installation process. With the flexibility we provide to our users, once everything is set up, your server becomes your own unique digital space.
4. Starting
Once everything in the cloud server has been organized according to your needs, all that is needed to be done next is to activate the server. When the user is ready to launch their personal cloud server, they press a button. Due to our great syncing features, you are able to instantly connect the cloud server to your private device.
After this, you can start uploading your data to your personal cloud storage. The data you upload to the server is protected by software encryptions and other security measures. There is absolutely no need for you to worry about someone accessing your data. Only authorized users with your account password can access your data.
5. Server Maintainance
Your web server is your own personal storage, which is why you should always maintain it by syncing files on time and installing appropriate protocols for customization. The gear icon at the top right corner will allow to you configure the settings for full control.
One of the most important steps to properly secure your files is to perform regular backups. When you back up your data on the cloud, the risk of losing crucial data is minimized. You should also perform regular checkups on the data to make sure no files have had their data compromised.
Perks of a cloud server
Many of you may be wondering if a cloud storage server is even worth spending money on, and we assure you that it is. The plans we here at VPS Server provide a plethora of services depending on the plan you choose. The following are the merits of using our cloud service:
No need for additional hardware:
There is no need for you to buy extra hardware to store data because the cloud server handles all the hard work, even if it's far away. You can just use your regular computer or even other devices, and the cloud server fulfills your business needs without external hardware.
Your own cloud storage service also allows you to run heavy software and programs without any detriment to your personal computer. The ergonomics of your workstation are also maintained since no unnecessary hardware crowds the space.
Unlike other cloud servers, our cloud server provides extra free storage space for your web server. You can also decide how much space you want to allocate to your different media files. Our cloud providers can supply the following resources to servers:
Optimized CPU performance

Dedicated RAM storage

Dedicated IP address

Large disk size

Control over the operating system
Your server is your domain. All different features allow users to configure their virtual environment to fit their preferences.
Since the server exists in a virtual machine there is no need for a power supply, which ultimately saves cost. Besides this, since no extra hardware is required for the personal cloud server, users save a lot of money.
The problem with open-source software is that despite being free, it provides cheap quality services. Our cloud storage server is not open-source software, in spite of that, not only do our plans start at only 3.99/month but we also give users a 7-day free trial with all our services. Our offers are supplied at a cheaper cost with no compromise on quality.
Our personal cloud server delivers premium security with no access to unauthorized users. Cloud servers have an abundance of features for your desktop client. These security services include resources like a strong password and encryption software.
Cloud providers also update their security regularly to keep your personal cloud server safe from malicious attacks. Protocols like the Secure Shell can protect your own cloud storage. System messages also keep the user notified of any security breaches.
Your own virtual cloud storage can be accessed anywhere at any time. It can be very hard to physically access storage when it comes to hardware, but there are no limitations to your personal cloud server. The virtual servers also reduce latency and connect the cloud to your local network regardless of where you are.
You can also use multiple devices to acquire access to your personal cloud server. Be it your home network or a local network, clients can use files anytime they want.
Conclusion
There are many services in the market which provide distinct features, but the best option is to choose the service that is best suited to your interests. There is no cloud service that is superior to our VPS cloud server in all aspects. All our features speak for themselves.
With our unique features and useful resources, there will never be a time when you need external help from any other service when you use our VPS cloud server. All you need to do is give it a try to realize what you have been missing out on all this time!
Frequently Asked Questions
How do these cloud servers function?
Cloud servers work on the mechanism of storing your personal data on a virtual platform. You can upload data to this server and access it anytime you want. No one but you can gain control over your own cloud storage server.
Cloud servers can always be customized to fit your desires. You can choose how much memory, storage, and power you want. Cloud servers are not for individual use only, multiple people and companies can use the same cloud server at once. This works best when different users need to utilize the same data.
Which operating system does the cloud storage work on?
VPS Server's cloud storage server can work with the operating system of Windows and Linux. All three of our plans perform really well for both the Windows and Linux Servers. You can install a large variety of features in any of the packages, regardless of the operating system.
For more details on the Windows server or the Linux server, you can check out their specified plans. If you find it hard to understand some details about the Windows or Linux deals, just contact our customer support for getting a professional opinion.
How secure is my own cloud storage?
Of course - with our virtualization technology and encryption software, your personal cloud server is protected from any and all harm. Besides the security features we provide, you can also install your own software for extra protection.
With your IP address encrypted and files secure, there is no need for you to worry about the protection of your data. The only thing you should keep secure is your password and account details.
How much cloud storage does a server provide?
The amount of cloud storage that a server provides can vary widely depending on the plan you choose. Your own cloud storage also depends on how much storage you need. The more affordable plans provide 1-2 GB RAM, with 20-30 GB disk space.
Your personal cloud storage and disk space increase when the budget is higher. Individuals or small businesses should opt for the cheaper options while the more expensive plans are good for big companies and conglomerates.
Which is the best cloud storage service?
There are many services that provide personal cloud servers, like the service called OwnCloud, or the NextCloud app. But the best cloud service provider is the VPS Server cloud service.
We not only supply a distinct range of plans for your mobile device but also your computers and business. You can even scale your personal cloud server, backup in real-time, or get additional storage through our specialized features.
Is it possible for just anyone to access my domain server?
No, generally, other people can't access your domain server without your permission and the right credentials. Access to your domain server's settings and configurations is protected by passwords, encryption, and other security measures. Only those with the proper credentials can make changes to the files on your server.
Do I need advanced technical knowledge for my server setup?
Despite common belief, you do not need any advanced technical know-how to set up your own cloud storage server. The first course of action to set up your server is to make an account and choose a plan according to your desire.
After choosing your plan, you can launch the server and customize it with the features you want. You can create all changes you want to be made to the server. Once the server is all setup, you can upload your data and make changes to the files accordingly.
Which is better? Cloud servers or physical servers?
Whether one service is better than the other really depends on your requirements. But in the broader view of things, cloud servers hold more advantages than physical servers.
Cloud servers not only allow clients to access data anytime and anywhere, but they also provide proper encryption and protection from unauthorized users. Another big merit of cloud servers is that additional storage can easily be acquired while physical servers would require extra hardware to be installed.
Is it possible to delete files from my own cloud storage?
Yes - you can certainly manage the files on your cloud storage. You can create separate folders for your different data and arrange them however you want. You can also upload files to the server and download them to your computer. The files can be deleted and data can be updated.
When clients create folders, it helps them manage the files in a better way. There are many different ways to optimize the performance of a server by making subtle structural changes.
Is the NextCloud server greater than the VPS Cloud server?
The NextCloud trusted domain is a famous cloud server. But there are some major setbacks to preferring this server over our VPS cloud server.
The NextCloud server works as a shared server, with a platform which more than hundreds of people can use at the same time. This server is more of a collaborative platform for large teams and businesses.
On the other hand, our cloud server works not only for businesses and companies but also individuals. Another benefit to using our cloud service is that we provide proper protection from unauthorized users.