Best Free VPS Server Linux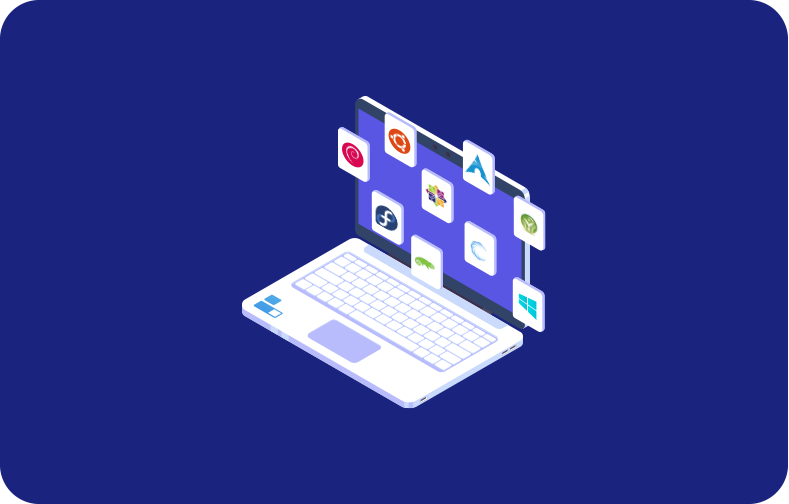 Hosting is probably the most crucial aspect while constructing a website. It is pretty easy to get overwhelmed with so many hosting types available in the market. You must have come across numerous varieties of hostings like shared, dedicated, cloud, Linux VPS hosting, WordPress, and so on. So how to decide which hosting server is the most suitable for your website and also which one will be the most economical?
VPS hosting is our top choice for your hosting needs, especially if you're utilizing Linux. Free VPS Server Linux is one of the best option for a variety of purposes since it combines computational power, control, and price. This post covers five outstanding vendors who provide free Linux-based VPS plans for programmers, learners, and small projects. Examine their advantages and characteristics to make a well-informed decision. Unlock the possibilities of free Linux VPS hosting and boldly begin your VPS journey!
But before discussing anything, it is crucial to understand how Free Hosting Works.
How Does Free VPS Hosting Work?
Due to the fierce competition in the web hosting market, it is challenging for providers to draw in new customers. Limited free VPS services are offered by businesses to entice new customers.
By requesting a VPS trial, you can use a VPS provider's services without having to pay for them. This time frame typically lasts for seven or fifteen days but can also occasionally last for longer durations, ranging from two months to a year.
Anyone who wants to "test the water" before investing money in a VPS hosting service could use VPS trials. A VPS trial might be beneficial if you are an individual, startup, small business owner, or a big enterprise.
There is, however, no VPS provider who will never let you down and is 100% free forever. With one such business, selecting a free plan puts you in danger of having your website hacked, having your data stolen, or paying a hefty upcharge.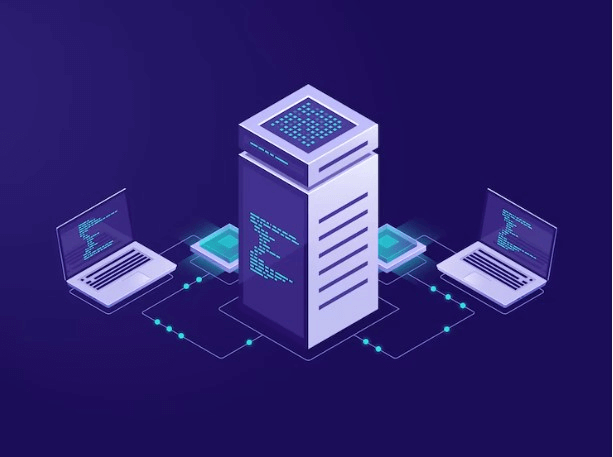 Who Is "Free VPS Hosting" For?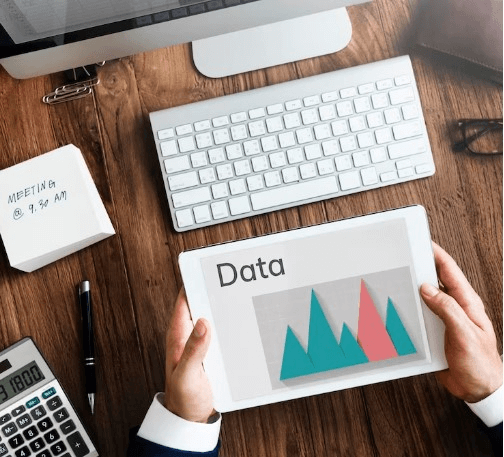 Free VPS hosting is often offered to individuals or small-scale projects that require the features of a virtual private server but do not require the cost of a commercial hosting service. The target audience is often developers, students, hobbyists, and other groups that need to host websites, applications, or other web projects with low resources.
This type of hosting is a great option for :
Students and Learning Enthusiasts: Free VPS hosting can be used as a learning environment for students or anyone who wants to learn about server management and web development.
Small personal projects: Free VPS can be a good solution to reduce costs if you have a personal project or a small website that does not make money.
Specialists and Experimenters: Free VPS facilitating empowers those with side tasks, exploratory sites, or non-benefits to impart their work to others.
Open Source Engineers: To send and introduce their items to a bigger crowd, engineers dealing with open-source programming drives might utilize free VPS facilitating.
Transitory Arrangements: For short-term requirements like hosting a campaign or event website, free VPS hosting might be an option.
Slower speeds, fewer resources (CPU, RAM, and storage), bandwidth restrictions, and even advertisements on your website are typical of free VPS hosting. Moreover, free facilitating suppliers could have stricter approaches, and assuming that you abuse them, your record could be shut.
It is normally advised to just pick a dependable free VPS preliminary from a paid VPS facilitating administration for organizations, huge scope tasks, or sites with high traffic and execution necessities to guarantee better steadiness, security, and client service and remain really far away from the unsafe "free VPS hosting."
Things to Consider Before Selecting Free Virtual Private Server Hosting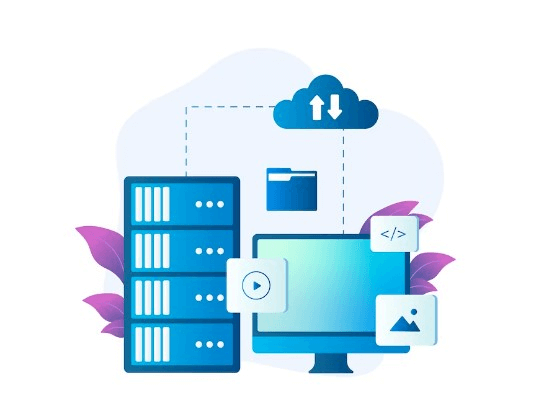 To guarantee that the free Virtual Confidential Server (VPS) facilitating or free VPS preliminary you pick meets your prerequisites, you ought to think about a few significant elements:
Unwavering quality and Uptime: Check to see that the hosting company provides a service that is dependable and has minimal downtime. Free administrations might have more margin time contrasted with paid choices.
Resource Constraints: Free hosting often has constrained RAM, CPU, or storage. Verify that these restrictions meet the requirements of your website.
Support and Documentation: Check to see if the supplier gives enough customer support, as free services may only offer a few or no choices for assistance. For troubleshooting, having access to documentation and user manuals might be useful.
Security Measures: Verify the hosting provider's implementation of security policies and safeguards. You want to make sure that any dangers to your website and data are minimized.
Backup of Data: See whether the supplier offers customary information reinforcements. In the event of a problem, having the most recent backups can help prevent data loss.
Scalability: Check in the event that the free facilitating plan permits you to scale up as your site develops. Moving up to an all the more remarkable arrangement ought to be conceivable when required.
Ads and Marking: Some free facilitating suppliers might show advertisements on your site or add their markings, influencing your site's appearance and impressive skill.
Data transfer capacity and Traffic: Check the allotted data transfer capacity and any limitations on how much traffic your site can deal with. Guarantee it can oblige your normal traffic volumes.
Permitted Content: Check your content's compliance with the hosting company's rules by reading the terms of service. Content may be restricted by some free hosts.
Execution and Speed: Check the server execution of the facilitating organization to guarantee your site stacks rapidly and effectively. This is pivotal for a positive client experience.
Server Location: Different users' loading times may vary depending on the server's precise location. Select a hosting company with servers that are situated closer to your target market.
User Reviews and Reputation: To evaluate the provider's dependability and user experience, look for reviews and comments from other users.
Options for migration: If you intend to move your website to a premium hosting service in the future, see if the free hosting company makes the process simple.
Although free VPS hosting can be alluring, keep in mind that it might not offer the same quality of support, service, or performance as commercial hosting. Before choosing, consider the demands on and potential for expansion of your website. A more effective long-term alternative could be to invest in a respected paid hosting service if your website is essential to your business or projects. Therefore, you must check whether or not free VPS hosting is the right approach for your business.
To ease things out for you, we have listed some of the best available options for free VPS hosting.
The Best Free VPS Hosting Services of 2023
Following are some of the best Free VPS Hosting Services for the present year. Take a look at these services and choose the one that best suits your business needs.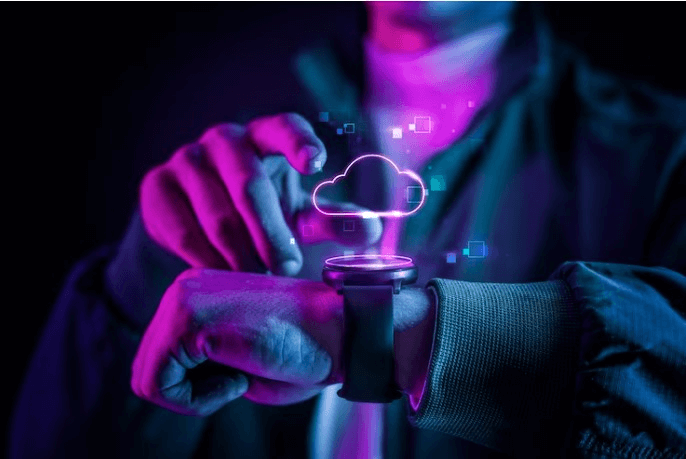 VPSServer: Free trial VPS
Probably the best hosting service included in this list. With its 7-day free trial, VPSServer allows you to analyze whether or not its VPSServer matches your expectations. Your aspirations will be fueled by VPSServer's low-latency KVM-powered VPS hosting on high-performance servers. Once satisfied, you switch to one of the Standard, CPU- or memory-optimized VPS hosting plans that provide you services as good as dedicated servers at a much lower rate.
Research Findings
Free Trails: Along with all the advantages VPSServer also offers a 7-day free trial. When on free-trial, a user has the accessibility of 3-way simultaneous storage space, a better solution when compared to a RAID system. Additionally, the servers utilize NVMe SSD, providing the user with brisk data access.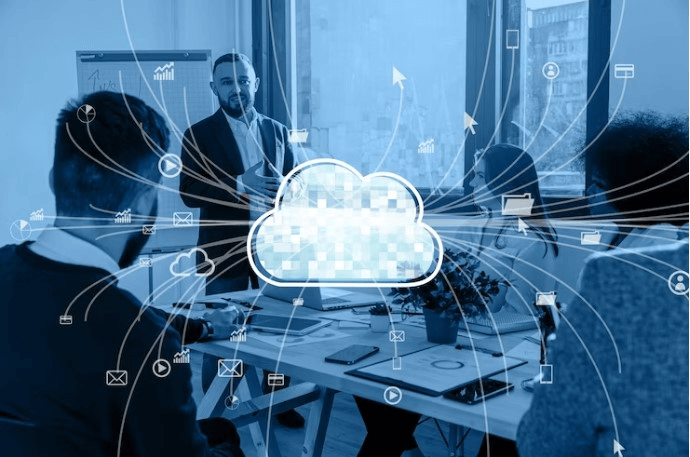 Assistance: Another highlight of VPSServer is their excellent customer support. You may get stuck as a trial user. That's why VPSServer supports even the trial customers so they can learn more about the services. Customers are required to raise tickets to get started.
Full Root Access: You get complete root access to the cloud VPS throughout the free trial. It may be used to launch a blog or a web hosting business. You also have total independence because you can access all features and choices from the control panel.
Pricing: Once you are satisfied with the trial, you can easily switch to you can efficiently switch to any of the paid versions that are provided in three categories: Premium, CPU Optimized, and Memory Optimized. These basic versions of the plans start from an affordable price of 3.99/mo, 5.99/mo, and 5.99/mo, respectively.
Security: You may be confident that VPSServer offers the highest security and protection when utilizing the free trial. Their use of cutting-edge technology demonstrates their dedication to protecting servers and the data they hold. You can be at peace when using their services and ensure that your sensitive information is protected from attacks. Don't skimp on security; enjoy the greatest degree of safety throughout your free trial and beyond with VPSServer's cutting-edge features.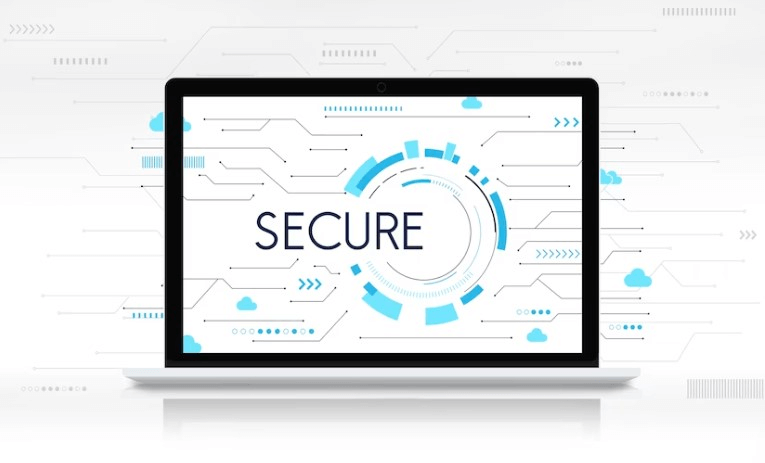 Pros and Cons
Pros
You get complete root access to the cloud VPS throughout the free trial.

The free trails provide you with the finest security and protection.

Sophisticated security measures ensure that no malicious actor may damage your Linux or Windows server on any free VPS server.

The three-way storage to backup your data ensures best-in-class data protection.

The trail comes with NVMe SSD storage, which delivers exceptional read and write speeds for quicker reaction times to optimize the performance of the virtual servers.

Preconfigured templates are also provided with the trails, to enhance the performance of the KVM technology.

24/7 customer support is provided to all customers.

Finest security and protection are provided even with the free VPS hosting plan.
Cons
To avail 7-day Trial Credit card verification is required

The trial period may be slightly less for some users.
Kamatera: Free trial

Kamatera is the best option for free VPS hosting because it offers a 30-day cloud VPS trial with practically unlimited capacity. There are no obligations or additional costs associated with using settings valued up to 100.
The most exquisite feature of Kamatera is the ability to customize your free VPS server by selecting from a wide range of operating system and control panel options, storage settings, additional resources, and add-ons to suit your requirements. You will only have access to Kamatera's free VPS solution for 30 days, but during that time you will have access to almost unlimited resources without any restrictions or further fees.
Research Findings
Free Trial: With Kamatera's free 30-day VPS trial, you may add extra services like load balancers or firewalls, scale up or down as needed, and make use of up to 100 in credit. However, be aware that if you go above this limit, the corporation will charge you.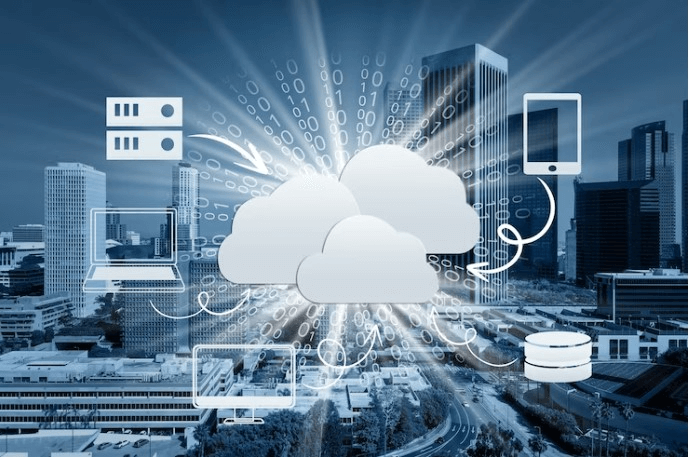 Performance: Kamatera uses powerful Intel Xeon Platinum processors, solid-state drives from the latest generation, and hundreds of servers distributed across 13 data centers and four continents, resulting in remarkable speeds and a 99.95% uptime guarantee.
Features: Features include the option to select from various operating systems (including CentOS, FreeBSD, Debian, OpenSUSE, FreeNAS, Gentoo, Windows, and CloudLinux), cPanel or Plesk, receive root access to your free server, proprietary API, limitless storage, and more.
Ease of Use: During the free trial, you'll have access to a designated account manager who can help you configure your server and answer any issues you may have, as well as the technical support staff by phone, email, and tickets.
Pricing: Even beyond the trial time, Kamatera's pricing is relatively reasonable. The lowest VPS package starts at 4 per month and includes 20GB SSD Storage, 1 vCPU, 1024MB RAM,and 1 Public IP.
Pros & Cons
Pros
Instant server installation takes under 60 seconds.

A completely customized cloud environment with a vast array of Linux and Windows OS options.

24/7 access to technical support through several routes.
Cons
Expenses if you use more than the 100 credit allotted for your free trial.

Not very user-friendly for beginners (cPanel & Plesk are extra).

There aren't many freebies offered (no managed support, SSL, or longer backups).
Time4VPS: Free trial

Time4VPS should unquestionably be your top pick for a VPS service provider if you're looking for a top-notch free VPS hosting option that is designed for LINUX compatibility. By providing self-managed LINUX VPS packages with a bevy of incredible features, Time4VPS separates itself from the competition. With their robust hardware, you can count on obtaining the best performance possible to guarantee the seamless operation of your apps.
Additionally, Time4VPS offers safe storage solutions to guarantee the protection of your data, providing you with additional peace of mind. Their adaptable billing options meet a range of requirements, and their helpful customer service is accessible whenever you need it. With Time4VPS, your LINUX VPS experience will be a delight, thanks to rapid provisioning and an easy, automated server setup.
Research Findings
Free Trial: You may sign up for a project that lasts only one month or try out the code you've been working on without having to commit to anything. Additionally, you have 30 days to claim a refund if you're dissatisfied with your purchase.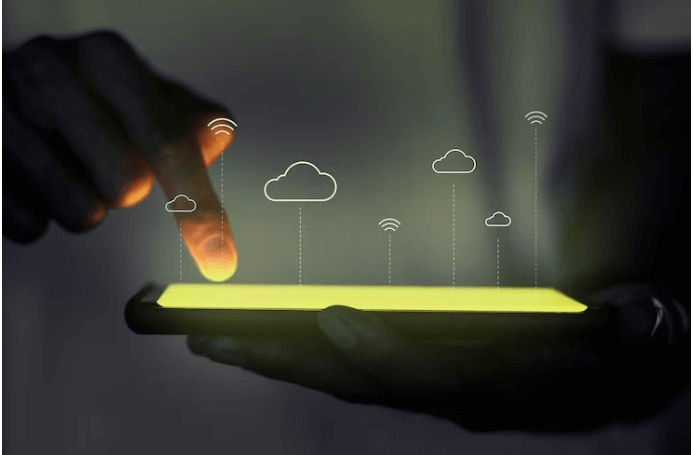 Performance: Time4VPS keeps its TIER III Data Center in Europe, accredited by the Uptime Institute, and uses strong hardware for continuous 24/7 connectivity with 99.98% availability and the greatest VPS LINUX performance.
Features: Features include one IPv4 address and one primary IPv6 address, safe RAID storage, administrator access to customize the server after initial setup, a free license for your virtual LINUX system, and more.
Usefulness: As a Time4VPS subscriber, you'll gain from its Init Scripts, which do not require human server configuration. The scripts are automatically launched after the OS installation, allowing you to start using your machine in about five minutes. A large knowledge base, an active community forum, and assistance for the Plesk control panel of your VPS LINUX are also provided by the service provider.
Pricing: There are eight different LINUX VPS plans available, with monthly or yearly payments starting at €5.49 for a 12.6 GHz CPU, 2 GB of RAM, 40 GB of storage, 4 TB of bandwidth, and optional backups. The cost of the larger plans varies according to the resources included in each bundle.
Pros & Cons
Pros
Services for inexpensive Windows VPS that scale up quickly and seamlessly.

Quick and easy setup with on-demand technical support (through live chat and tickets).
Cons
Prices nearly double upon renewal (by choosing the yearly plan, you may benefit from the lower prices for a longer period of time).

Only available through European servers (possible delay on other continents).
UltaHost: Free trial

A US-based hosting company called UltaHost has been in business since 2018. Due to its outstanding performance, dependable service, 100% uptime guarantee, and fantastic features, it is well-liked by clients. It offers a range of hosting services, which includes VPS, reseller, eCommerce, and CRM, as well as other tools and other goods. It also provides reasonable rates and gives users free access to the Hestia and CyberPanel control panels.
Research Findings
Free Trails: Among the many free and premium features UltaHost offers, some stand out: free domain transfers; multiple server locations; free DDoS protection; SSD-only servers; malware scans; free SSL Certificates; free Web Application Firewall; unlimited bandwidth;built-in cache; and full root access.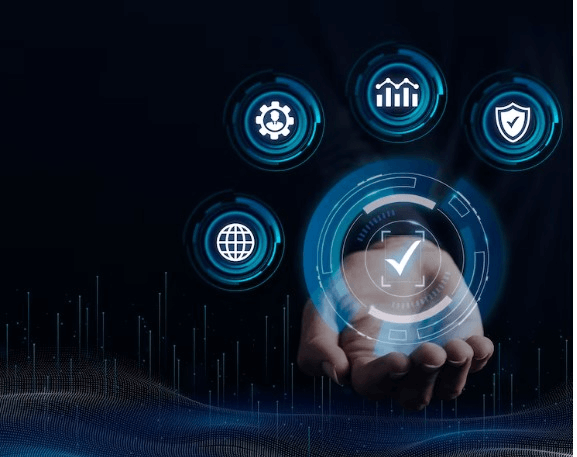 Assistance: UltaHost goes above and above in terms of providing customer assistance. All clients have access to a Premium customer support service that is offered 24/7/365. It is accessible through a ticketing system, phone, live chat, and email. A blog, FAQ area, and server support service are also included. Due to some minor irregularities with the ticketing system that consumers noted, we cannot claim it to be 100% reliable.
User-Friendly: The UltaHost website has a clear, uncomplicated, and modern design that makes it exceedingly simple for programmers and amateurs to navigate. Additionally, it offers a selection of control panel options to its users; Hestia and CyberPanel are free options, but cPanel and Plesk are paid options. It also has a big knowledge base where users may find a ton of recommendations and solutions.
Pricing: UltaHost clients may obtain the Hestia or CyberPanel control panel free of charge in addition to the affordable costs it provides across all plans. This provider's VPS Basic plan, which costs 5.5 a month if you choose one of the free control panels, is the least expensive managed VPS plan it provides. It has a managed server, 1 IPv4 Dedicated IP address, 1 CPU core, 1 GB RAM, 30 GB NVMe SSD storage, and all of these things.
Reliability: UltaHost uses 14th-generation Dell servers to power all of its servers, which are set up to provide maximum redundancy for the network, energy, and hard drive. Additionally, it offers a 100% uptime guarantee, which means it assures its clients that they won't have many latency and downtime problems. In addition, it provides free Cloudflare CDN and employs SSD NVMe storage.
Pros and Cons
Pros
Quick activation

Horizontal scaling

Access to SFTP and SSH

Reports and malware scans

30 days of money-back assurance

Connections to well-known applications

Servers that support HTTP/2

A promise of unbroken uptime

14th-generation servers from Dell

Integrated cache mechanism

SSD NVMe technology

Snapshots of the Cloudflare CDN DNS Manager
Cons
No free websites

Domain transfers are not free for monthly plans.
Hostens: Free VPS trial

Want complete control over your VPS server but still need affordability in a space where high prices are the norm? If the response is affirmative, we advise choosing Hostens, a potent unmanaged VPS hosting company that offers Linux, Windows, Storage, and Container VPS services.
Pricing: The entry-level Container VPS one plan from Hostens, which costs 2.50/month on a three-year payment cycle and includes 20GB of storage, 2GB of RAM, one CPU core, and 2TB of bandwidth, is the company's least expensive VPS hosting package. Every Hostens VPS package is available for a 30-day risk-free trial.
Features: The extensive list of features offered by Hostens includes cPanel/Plesk/DirectAdmin, daily or weekly backups, CentOS, CloudLinux, OpenVZ, KVM, Fedora, Ubuntu, Windows Server 2016, Windows Server 2019, Debian, Windows Server 2012 R2, and more.
Performance: Whichever Hostens VPS package you select, you will receive dependable performance supported by quick SSD storage, top-notch hardware, DDR4 ECC REG RAM, and a 99.95% uptime guarantee.
Assistance: Hostens offers 24/7 customer assistance for all of its VPS plans. To get in touch with their staff, you may either utilize their live chat option, email, or ticketing system. Additionally, you may search the knowledge base of Hostens for assistance if you wish to find a solution on your own.
User-Friendly: Hostens offers a selection of some of the most well-liked and user-friendly control panels available. Additionally, you may simply download, update, and backup scripts and CMSs using the "Installatron" tool.
Pros & Cons
Pros
All VPS plans tag along a 30-day money-back guarantee. Letting you test out Hostens without any risk.

DirectAdmin, Plesk, and many more features are user-friendly for beginners.

There is a free website builder included with each VPS package.
Cons
Higher charges for renewal.
Wrapping it UP!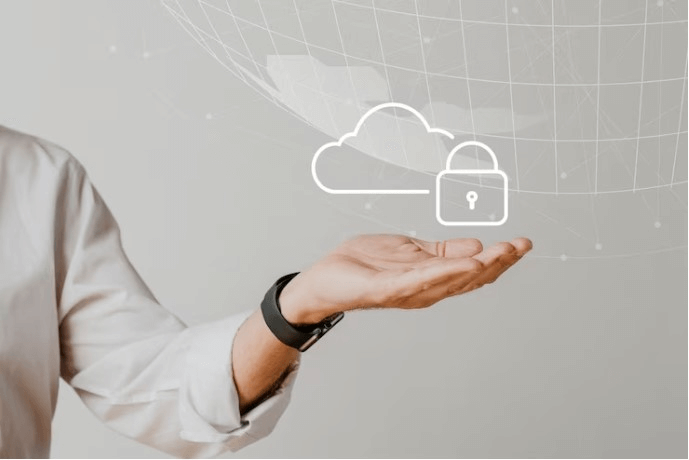 The "5 Best Free VPS Server" solutions we investigated provide a fantastic chance for individuals and small projects to benefit from Virtual Private Servers' capability without incurring significant costs. Each hosting company offered special characteristics, including strong hardware, safe storage, and intuitive user interfaces. Even if free VPS hosting has restrictions, these companies have shown they are dedicated to giving Linux lovers a dependable and accessible platform. These free Linux VPS options might act as a stepping stone to maximizing the possibilities of your project, whether you're a developer, student, or hobbyist. So go ahead, make your selection, and start your VPS adventure with assurance!
Frequently Asked Questions
Is there a VPS server for free?
Indeed, a couple of VPS facilitating organizations furnish free VPS servers with barebones capacities. These free plans habitually go about as preliminary arrangements, allowing purchasers to evaluate the administrations prior to choosing to buy into a paid version. However, in order to ensure that each free VPS offer meets your project's requirements, it is essential to carefully review its specific terms and conditions.
How can I make a free virtual private server?
Using specialist co-ops who give free VPS preliminaries or limited plans is frequently expected to make a free VPS server. Find dependable hosts that give free trials for testing or other no-risk sources. Sign up, and afterward, stick to their arrangement guidelines. Keep in mind that free VPS hosting may offer fewer resources and features than paid services.
How to set up a Linux virtual private server?
To begin building a Linux VPS server, select a virtualization platform like KVM or VirtualBox. On the host computer, install the Linux distribution of your choice. Create a network and assign a static IP address. Introduce the necessary server programming, arrange the firewall, and control client access. Convey your applications on the VPS toward the end.
What are the limitations of free VPS hosting services?
Free VPS hosting often comes with restrictions such as limited resources (CPU, RAM, storage), bandwidth caps, and possibly advertisements. Additionally, customer support may be less comprehensive compared to paid plans.
Do free VPS hosting services carry any risks?
Risks associated with using free VPS hosting include the potential for service provider shutdown without warning or data loss. To reduce these risks, users should routinely back up their data.
What occurs beyond the risk-free trial period?
The hosting company may continue to provide service or offer a paid plan after the free trial has ended. To understand their alternatives, users should review the conditions of the free hosting service.
Is there a distinction between free and premium virtual private server hosting?
There are substantial distinctions, yes. Compared to free plans, paid VPS hosting often provides greater speed, more resources, better customer service, and fewer restrictions.
Can I subsequently switch from a free VPS to a premium one?
If a user needs more resources and services, hosting companies easily let them move from a free plan to a premium one. Nevertheless, the upgrade possibilities could differ. Therefore it's important to confirm with the supplier.
Are resource-intensive apps or high-traffic websites appropriate for free VPS hosting?
No, free VPS hosting is not advised for websites with high resource requirements or heavily trafficked websites. You can consider trial versions of higher-resourced paid hosting plans, which are better suited for such needs.
How do I pick the best source of free VPS hosting?
Consider factors like resource allocation, server location, user reviews, support options, and the company's track record for dependability and uptime when choosing a free VPS hosting provider.