Exploring the Benefits of Cheap VPS 1-Dollar Subscription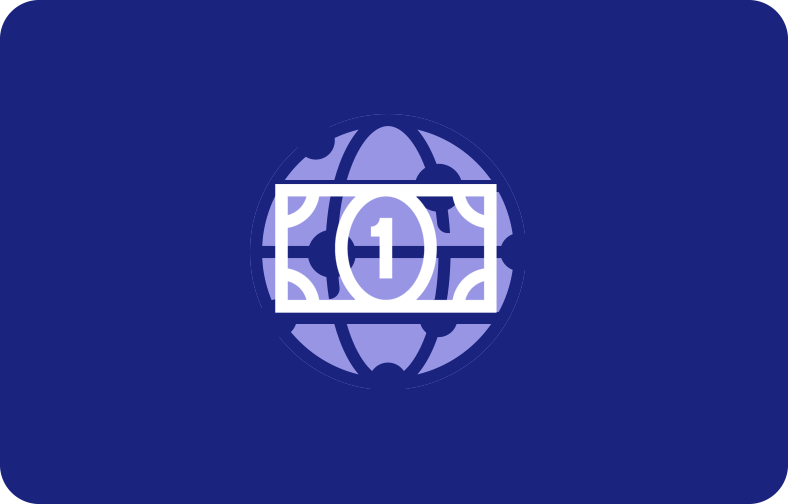 What are Virtual Private Servers?
To avail the merit of cheap VPS deals, we first need to understand what virtual private servers are:
A Virtual Private Server is a remote, virtual space to store data. Web-hosting companies provide dedicated servers to their consumers. The purpose of these servers is to provide a customizable and flexible environment for the client while maintaining privacy and security.
Some people may consider VPS service to be synonymous with shared hosting. While there are some similarities to be found, the major difference between the two aforementioned options is that shared hosting imitates the mechanisms of a private physical server while sharing the platform with multiple other users.
We, here at VPS Server, believe in absolute client privacy and thus deliver only our best services, keeping your budget and needs in mind.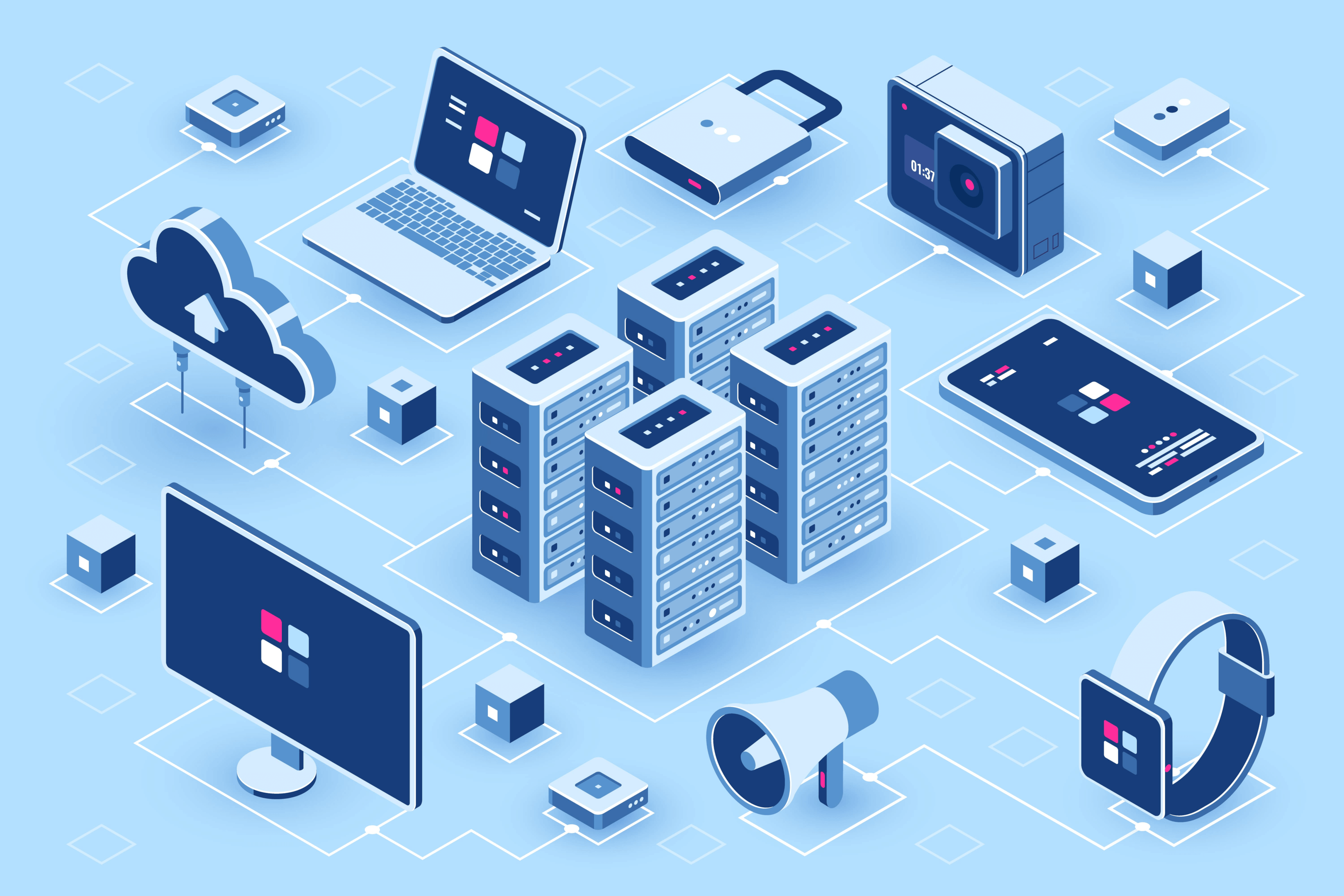 VPS plans have been all the rage lately and thus have led people to seek out more budget-friendly and cheap VPS deals. Nevertheless, the current technological advancements have only made it harder for people to acquire VPS plans that are not only cheap but also reliable.
So, we have decided to offer you the best VPS deal for the cheapest price point that starts at only 1 per month, all the while maintaining the same high quality and security we are known for.
Why is VPS Hosting considered important?
If you are relatively new to the world of hosting, you might be wondering why VPS hosting is so important anyways. Aren't they all offering the same thing?
Of course not! The quality of VPS hosting greatly varies from provider to provider. Some Virtual Private Server providers offer minimum control and SSD storage for a great sum, while others – like our 1/month program, offer not only better performance, dedicated resources, and complete control to the client but also additional features you wouldn't have even thought of.
VPS hosting is essential to business or professional settings as it not only allows a large data storage capacity and backup but also generates separate storage used only for you across Linux & Windows platforms.
The VPS hosting service is beneficial in both aspects of being cheap and protected.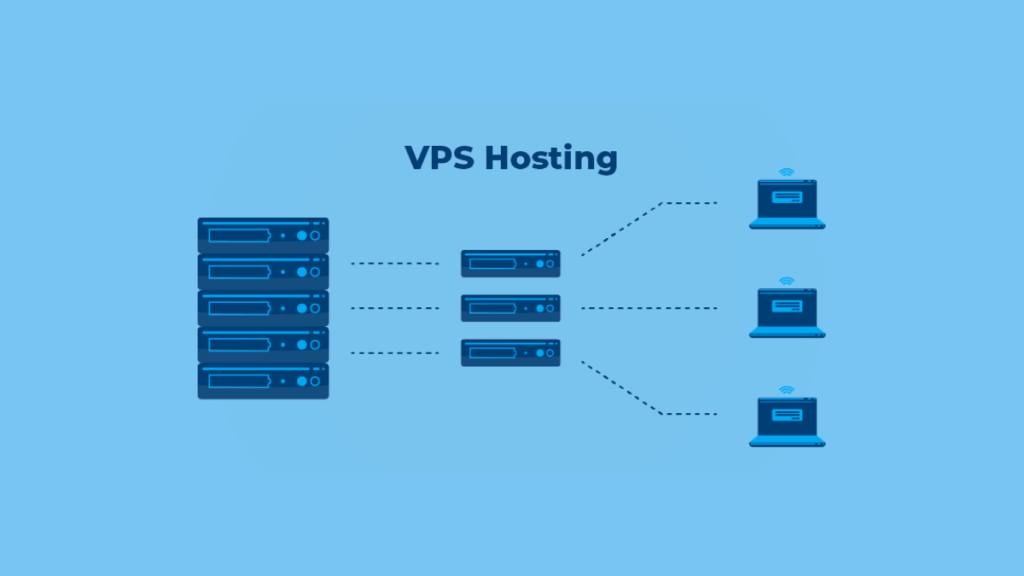 Similar to cloud hosting, users of VPS hosting services also have full root access to their respective servers. This enables them to get support, personalize their environment, enhance security settings, and manage software necessary for their work. Hence, both services are often confused with each other when they are in fact, not the same.
Besides businesses using data centers, VPS hosting services are also commonly used as data centers for websites. These VPS plans are specifically designed to manage numerous websites at the same time while maintaining a sorted and secure look.
Are all VPS Services the same?
People would be inclined to believe that all VPS is just 1 VPS, though that is not the case. There is no 1 VPS which is completely the same as other VPS providers.
There are different mechanisms used for each 1 VPS, and those are given below:
Linux & Windows VPS incorporating the Linux operating system (provides root access for management)

Ubuntu VPS (Linux Distribution)

KVM VPS (using KVM virtualization)
These are only some VPS providers that we've mentioned. We also make use of the above-stated Linux & Windows VPS services and KVM virtualization. The Linux operating system and KVM virtualization are one of the most integral components of our 1-dollar VPS control panel.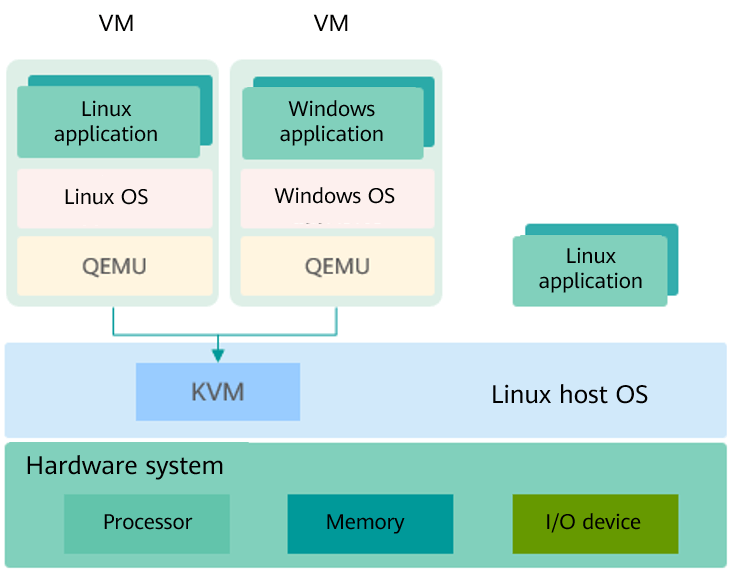 VPS hosting Vs. Shared hosting Vs. Dedicated Hosting Vs. Cloud hosting, which is better?
Shared hosting
Shared hosting is considered to be the weakest genre of hosting of all the different choices, this is because it has a lot less to offer at cheaper price points. Shared hosting can work well with a VPN since it does not offer good security and lacks server control.
Using a VPN with these hosting services would be a safe option as you wouldn't want your website to be liable to any threats from unauthorized visitors.
Providers don't allow hosts to have full root access and restrict their platform usage as the platform is shared with many other users.
Dedicated hosting
Dedicated hosting is the most exorbitant type of hosting available and is used by big corporations and companies as they need larger numbers of resources and storage.
There are certain prepayment requirements that a user may need to fulfill depending on the dedicated server they may use. From security, SSD storage, control of servers, and additional benefits, dedicated hosting may seem like the best option to take while selecting from servers. Hudsonvalleyhost offers such hosting services.
The only drawback dedicated hosting has is its costly nature. If you're looking for services that provide almost the same capabilities without paying a hefty sum, then a VPS server is the better option.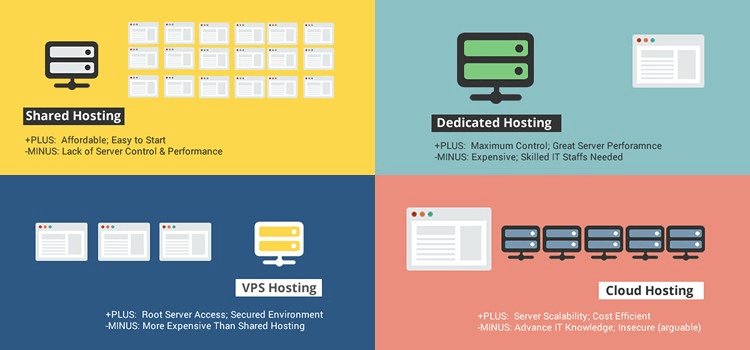 Cloud hosting
Cloud hosting is very similar to VPS hosting but lacks in providing proper server control and full root access to the user and is, again, more expensive than VPS servers.
For those clients who would be willing to pay more for higher performance, then cloud hosting may be the better option. Linux cloud hosting and Ubuntu hosting fall under these categories too.
VPS hosting
Be it Windows VPS or Linux VPS, the VPS hosting service providers only supply the best deals in the market.
From abundant SSD storage, reliable bandwidth connection, high-speed CPU cores, complete authority over the control panel, a dedicated IP address, storage starting at 1GB ram, and cheap VPS hosting deals, there is so much that VPS plans have to offer.
We provide 1-dollar cheap VPS hosting plans, and these cheap VPS hosting plans supply more resources and capabilities than cloud hosting and shared hosting services, allowing you to easily manage your VPS SSD storage at a much lower dollar price than dedicated services, without dealing with annoying prepayment requirements.
Our cheap VPS-priced deals are what we're here to give you!
Cheap VPS Hosting – The 1 per month VPS Deal
Gone are the days of an unreasonably expensive dedicated server, risky virtualization technology, and restricted access to the data center.
With our cheap VPS hosting service that offers 24/7 customer support, a full control panel, and accessibility to the client by only subscribing to the 1/month VPS deal, there is nothing for you to worry about.
The one-dollar-per-month VPS plan should be considered the ultimate gateway for budget-friendly solutions to upgrading their hosting service, even on their Windows platform.
The world's current economic situation forces people to look for cheaper yet reliable alternatives for everything they use. From corporations to start-ups, everyone is searching for an exceptionally effective and secure virtual environment to upgrade their hosting experience.
Merits of Cheap VPS Servers
The following are the merits of using VPS hosting services: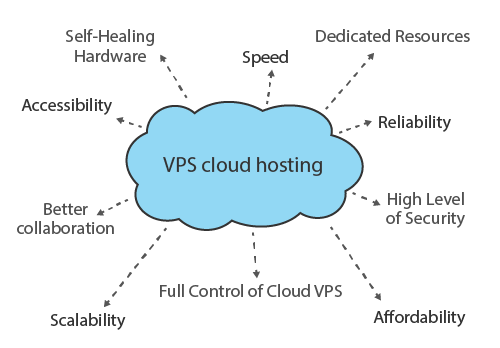 Cost-Efficiency
The glaringly obvious advantage of our 1/month VPS deal lies in its unmatched nature of being cheap and cost-effective. Keeping people from every state in mind, we introduced a VPS plan which is seemingly perfect for those who wish to save coins while reaping benefits.
In a world of dedicated servers only for the use of conglomerates and corporations, we decided to put forward a one-dollar VPS setup with consistency in performance that would be on par with its more expensive rivals. There is no need to pay several hundred dollars per month for some needlessly overpriced service when you can pay only 1-dollar per month for our cheap VPS and to acquire the same resources.
Our cheap VPS solutions make it abundantly clear how, with only a nominal investment, you can make use of one of the best deals we have to offer.
Full Root Access
The whole concept of hosting revolves around flexibility. A client can only create an optimized hosting environment by personalizing the server according to their requirements.
The cheap VPS server provides full control over network SSD storage to the client, allowing them to install desired software, monitor the system's performance, etc. The customer is also provided full root access and full cloud hosting access.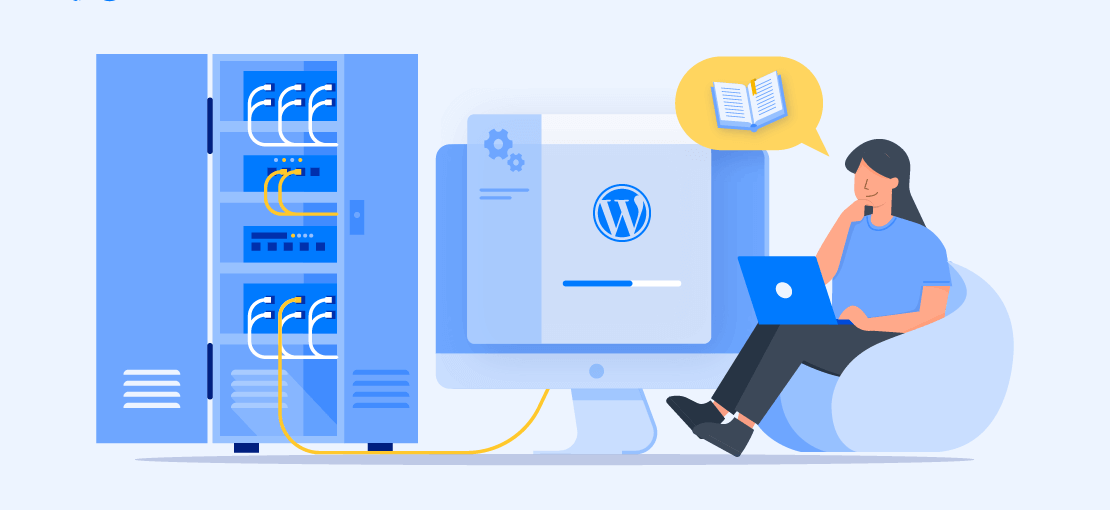 A shared hosting server may not provide such liberties to the client rather, they restrict their access and limit their space and storage to accommodate all clients on the server. Managing a server without full accessibility becomes a difficult task.
Thus, it is only appropriate to choose our 1 VPS hosting server, as it provides additional resources at better price points than any other shared hosting services or dedicated servers.
Resources
At a much cheaper price range, our cheap VPS hosting service provides more resources and support which otherwise would only be available by any other site at a much higher price point and significantly lower quality.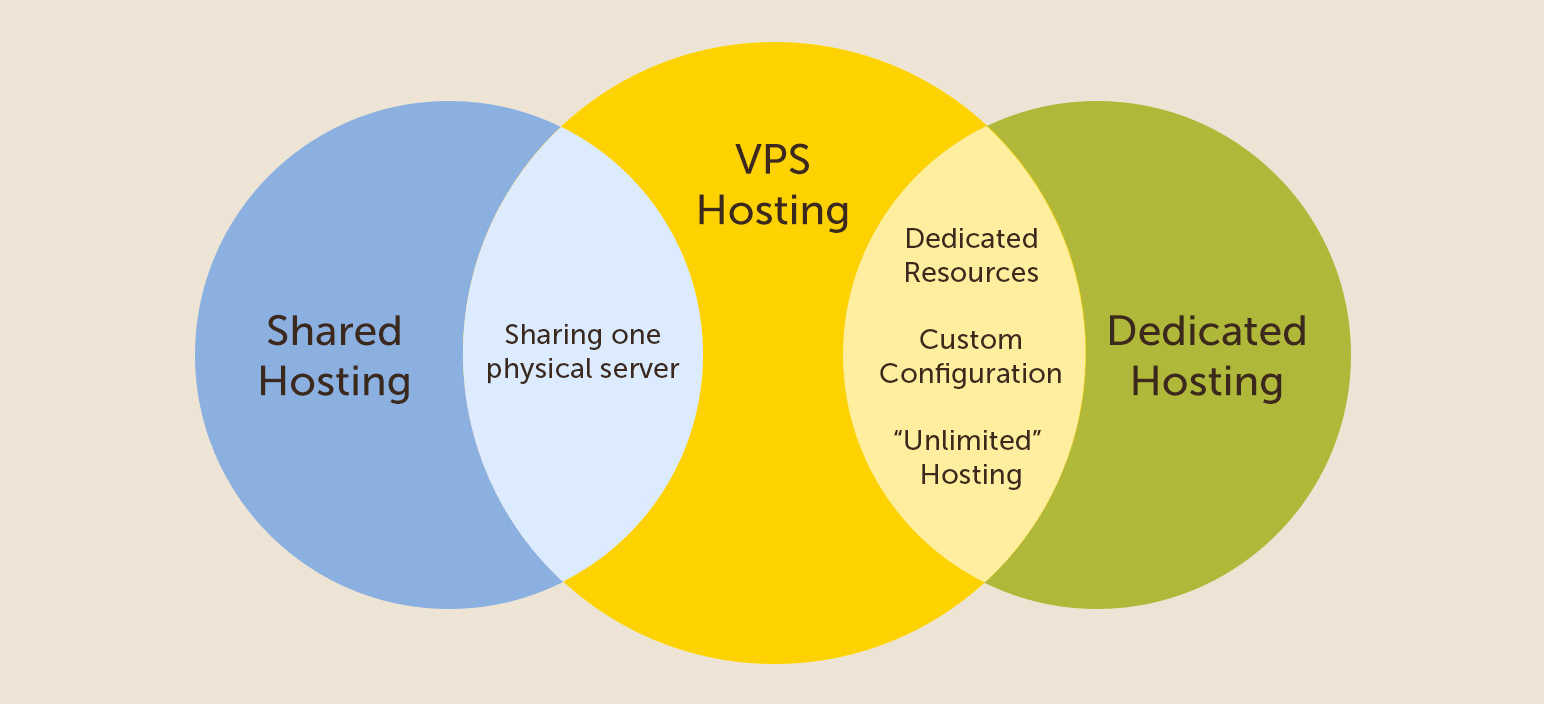 Some of the notable resources that our 1-dollar VPS hosting service supplies are:
Sufficient SSD storage (1GB ram+)

Greater Bandwidth

Control panel

Faster CPU cores

New server for every individual client

Dedicated IP address

Full root access
A dedicated hosting server also provides such resources but at much higher price points. Unlike those unnecessarily expensive data centers, our 1-dollar VPS delivers quality and quantity without asking for any major monetary sacrifices.
Upgraded Security
Our Windows VPS hosting website is unlike any other you've seen before. Even at such a small price, we made sure that through our VPS solutions, the security and privacy of our customers would never be compromised.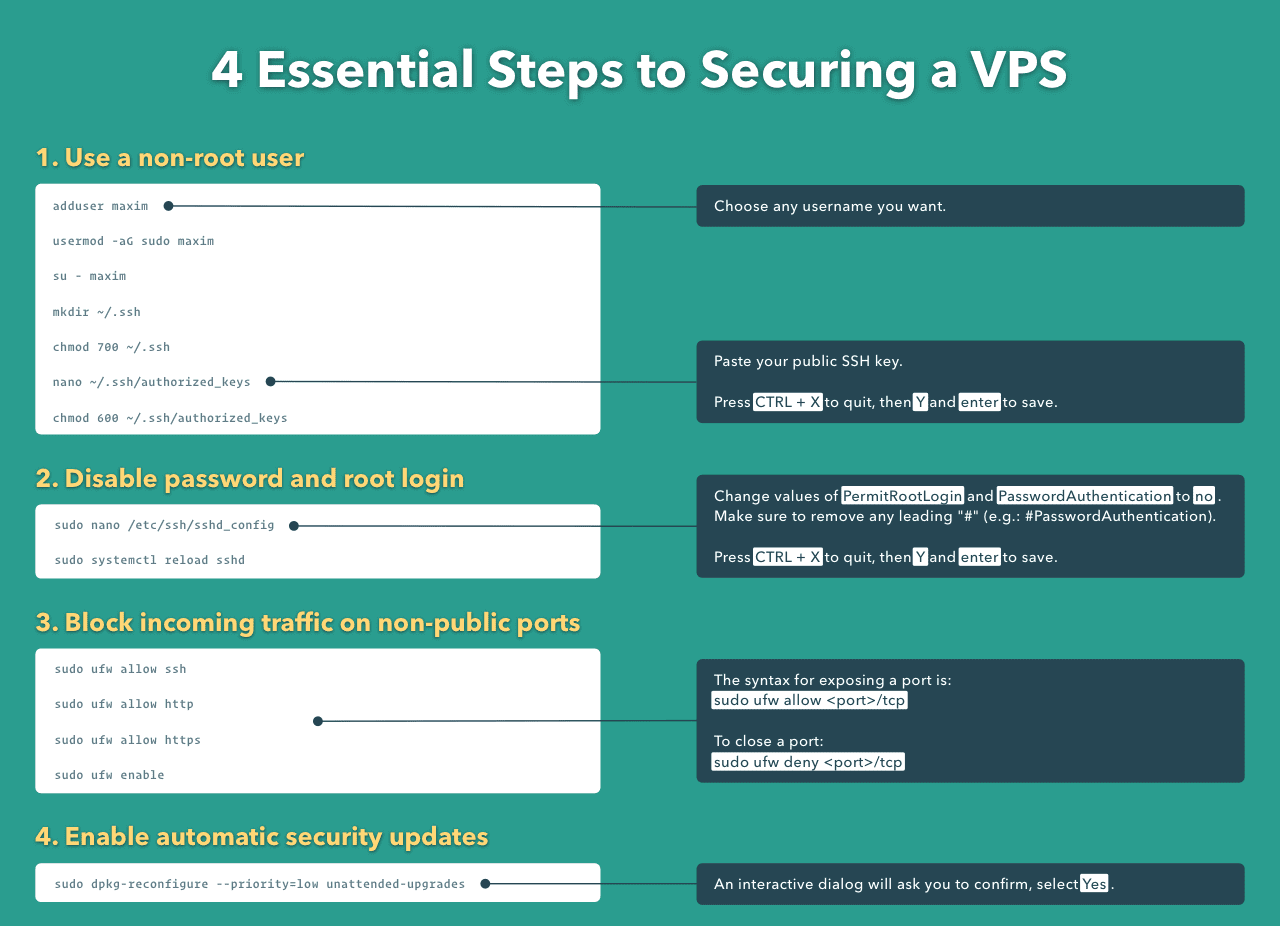 This 1-dollar VPS plan promises even more protection and reliability than any shared hosting website. You can secure yourself from threats from unwanted visitors.
Shared hosting servers share resources and platforms among other users, which is not only a huge liability to optimal safety but also endangers the user's privacy. With VPS's dedicated IP address, a virtual server is set up which isolates your website from impending threats.
Additional features such as encryption and firewall can also be set up to maximize security. A User can take up many precautionary measures to secure their website from visitors.
Scalability
Our 1/month VPS plan was created to meet your needs and prioritizes the expansion of your website. It is only natural that as your company or website grows, so does your hosting package.
You may easily switch to higher-tier VPS plans, guaranteeing that the performance of your website builds along with its fame and demand. Whenever you want, however, you want, you can always upgrade or downgrade your VPS server.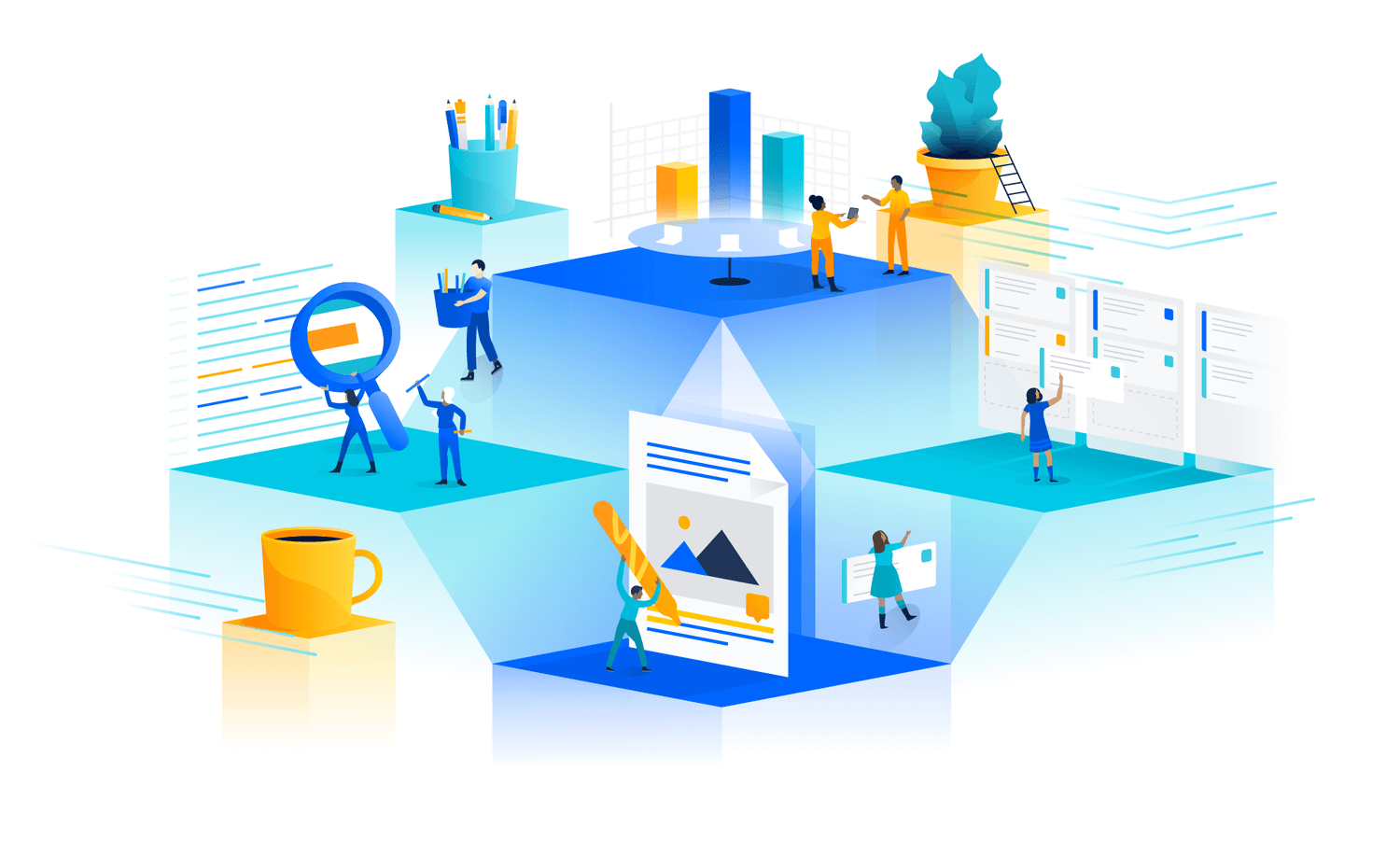 Two types of scalabilities are generally implemented in a VPS hosting server:
Vertical Scaling
Vertical Scaling refers to increasing the number of resources in your virtual private server up, to upgrade its capabilities. A VPS server can be vertically scaled by having more than 1GB ram, increased SSD storage, etc. for their website.
Horizontal Scaling
Horizontal Scaling is known as the process of integrating multiple servers into your system to boost functioning. This generally works well for any client who hosts multiple websites or for businesses that are looking to expand.
Quality & Quantity
We believe that one should not have to sacrifice quantity over quality all the time. That is why we give you such unbelievably brilliant offers of cheap 1 VPS plans. Our one-dollar VPS plans are built on the promise that you would never regret making this purchase as you would be getting your money's worth and so much more.
Our providers have designed these Linux & Windows VPS plans with such a high level of security that you wouldn't even think of using a VPN. Paying only 1-dollar per month to gain access to abundant storage facilities at multiple locations, fast-paced bandwidth, and support whenever required would be considered a really good purchase.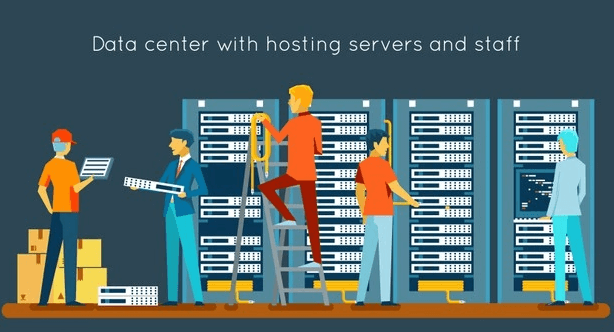 Our staff at the data center do their best to maintain the quality of the mainframe and VPS. It is our job as the providers of 1-dollar VPS to polish the system to suit your tastes. With our cheap 1-dollar VPS deal, you wouldn't even need any unnecessary coupon code, as making this purchase is not a difficult task.
Just because you are paying a meager sum for our VPS priced at 1 dollar, does not mean you have to give up on quantity. The SSD storage supplied by our package is more than sufficient for your use with high-speed CPU cores, making sure everything runs smoothly, you would never have to worry about network or file management.
Our providers handle millions of visitors who require support in their projects, and we're more than qualified to deal with network traffic, so you won't have to worry about the smooth working of the VPS.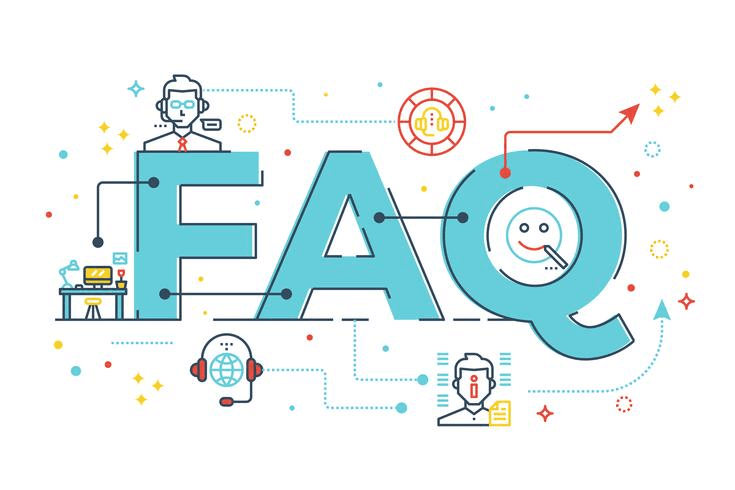 To make sure you only have the best experience with our 1 VPS service, we've compiled a list of questions frequently asked by our patrons:
Frequently Asked Questions
How to implement the 1/month plan?
Our plan for the 1-dollar VPS is fairly simple. As the name suggests, if you choose this VPS subscription, all you would need to do is pay 1-dollar per month to have full access to the resources our VPS providers supply. No need for unnecessary coupon code shenanigans or any prepayment requirements.
Our VPS program is designed to offer only the best with enhanced performance, sufficient facilities, and profuse SSD storage.
Which resources can the 1-dollar-per-month VPS supply?
The 1 VPS supplies a plethora of resources despite being only a dollar a month. Some of those VPS resources:
Sufficient SSD storage

Speedy CPU cores

A control panel

More than 1GB ram

High-paced bandwidth

Private virtualization space

VPN-esque security

24/7 customer support

A dedicated server
All this and more will be supplied for 1 VPS without the need for any coupon code.
Which virtualization mechanism does the 1/month VPS plan incorporate?
The 1-dollar per month VPS plan incorporates KVM virtualization, running smoothly along both Linux and Windows platforms. Windows users can surely choose this VPS plan which is significantly cheaper in comparison to other VPS plans. Our deal provides security and scalability across Linux and Windows systems.
How much storage can the 1-dollar-per-month VPS provide?
You will be pleased to know that the 1GB ram storage is only the starting point of our plan. The SSD storage provided by our deal overshadows any other VPS storage deal. Paying only 1-dollar-per-month for such large storage capabilities is a once-in-a-lifetime opportunity.
When it comes to VPS deals, having 1GB ram SSD storage is already an amazing offer, alongside reliable software, high-speed bandwidth, and fast CPU cores.
Can the low-cost VPS be detrimental to my work?
No – we assure you that the low-cost VPS will not in any way be a detriment to your business or website. Despite being a low-budget VPS, we do not make any compromises regarding our quality. The facilities we provide on our platform are on par with those of expensive VPS services.
There is this overgrowing misconception that because our VPS package is cheap, its delivery will be too. But that is simply not true. If you do find any faults with the VPS services promised in our deal, then you can contact our customer service.
Is there a money-back guarantee for the 1/month VPS plan?
Of course – if it happens to be that you are not satisfied with our VPS or find fault with it then the money-back guarantee applies to you. Though, with the VPS quality we promise and the care we put into building our product, we can assure you that there will be no need for you to worry.
Is VPS customer support reliable?
We take great pride in providing only the best customer support to our patrons.
You may always get help from our committed staff with any technical questions or problems you might have regarding the VPS. We offer 24/7 customer support with professionally trained staff to answer all your queries and solve any unprecedented problems that may arise.
Would upgrading my package be possible in the future?
One of the main points of our whole VPS program is the scalable nature of the deal. We know that as your business grows or your website reaches the masses, your need for a larger platform will increase. It will become harder to accommodate the large data with small VPS storage, which is why we give you the possibility to upgrade your VPS plan anytime you want.
If you do not wish to upgrade your VPS plan yet want to somehow improve the condition of your platform, then you can perform vertical scaling or horizontal scaling as you see fit. It all depends on what you want.
Why should I choose the 1/month VPS plan over any Dedicated hosting plan?
As mentioned above, dedicated hosting is a costly expenditure and a plan that not everyone can easily afford. Yes, a dedicated hosting service can provide you with more services and facilities than a VPS can but due to its large scale, it is significantly harder to handle, especially if you prefer working on a smaller scale.
Dedicated hosting platforms only work for large business corporations or companies that have the resource to handle it. If you're looking to expand your small business or website, then it is better to choose our 1-dollar per month VPS plan.
You may think that the 1 VPS SSD storage or facilities are not enough, but we assure you that they will be more than sufficient for your scale. Not to mention, you will be availing an amazing offer for an incredibly reasonable price.
Can I customize the server to fit my standards?
Absolutely! Our focal selling point for this VPS package is its flexibility to customize the platform as you see fit. The VPS service we provide allows you not only full control and accessibility to change the settings, but you can also install the extensions you see fit and make arrangements as you want.
There are absolutely no restrictions on what you do as long as you follow some guidelines. Our main purpose is to help you profit and expand your business. If there is ever a time you face difficulty in operating the VPS system, then you can always reach out to us through customer support.
Whatever you wish to do, we will be more than happy to help you with your creative ventures!