From B2B to B2C: The Battle of the 'Alis' - Navigating the Unique Features and Benefits of Alibaba and AliExpress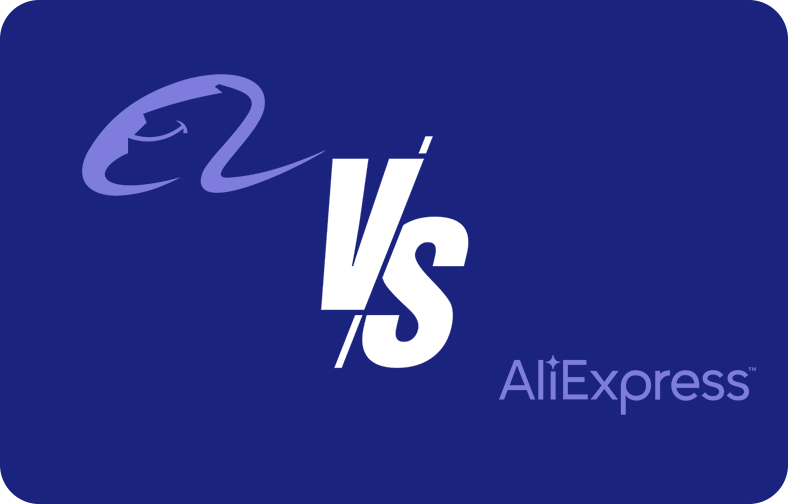 Ecommerce business is one of the fastest-growing area in the world, and China is at the forefront of this trend. Two of the most popular and successful e-commerce platforms in China are Alibaba and AliExpress, both owned by the Alibaba Group. However, these two platforms have different purposes and features that cater to different types of customers.
Alibaba: China's E-Commerce Giant
Alibaba is a Chinese multinational technology company that specializes in ecommerce, retail, internet, and technology.
Alibaba's business-to-business (B2B) platform offers wholesale products and connects trading companies from various countries with buyers from around the world. Alibaba allows buyers to contact suppliers directly for sourcing large quantities of products at negotiate low prices. Alibaba is mainly used by ecommerce businesses that want to import goods for resale or production. The company has had a significant impact on the Chinese economy and is widely regarded as a symbol of China's rise in the global economy.
AliExpress - The Ultimate Destination for Online Shopping
AliExpress is a globally renowned online retail platform that offers an extensive range of products at unbeatable prices. The platform was launched in 2010 by Alibaba Group, the world's largest online and mobile commerce company.
AliExpress' business-to-consumer (B2C) platform sells products from various sellers to individual customers worldwide. AliExpress offers a wide range of products at affordable prices and provides free or low-cost shipping to many countries. AliExpress is mainly used by customers who want to buy small quantities of products for low prices.
With millions of products from thousands of sellers, AliExpress offers a one-stop-shop for consumers looking for affordable, high-quality products. The platform operates in more than 220 countries and regions and is available in 16 different languages, making it a truly global shopping destination.
Alibaba and AliExpress Feature Face-Off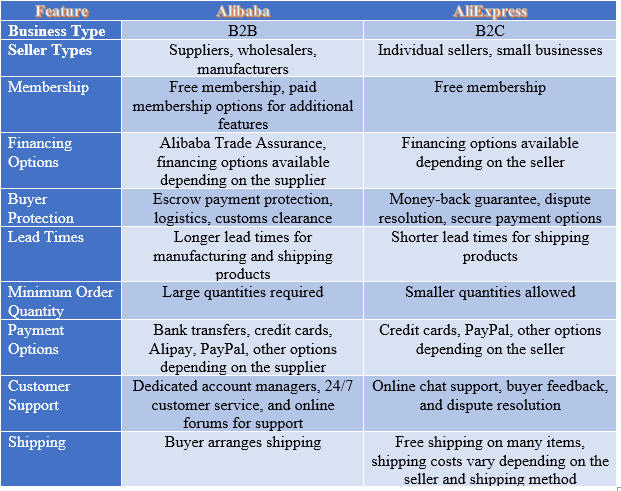 Alibaba vs. AliExpress: A Comparison of Two E-Commerce Giants
Both trading platforms offer their customers plenty of features and advantages. So lets compare Alibaba and Aliexpress's main features.
Alibaba vs AliExpress Platform
Both Alibaba and AliExpress have an ecommerce platform that requires users to register a free account before they can make purchases or contact sellers. Although Alibaba is intended for ecommerce business customers, the platform does not require a business license for registration.
Alibaba's ecommerce platform is designed for wholesale buying in bulk at wholesale prices. The products are grouped into more broad categories such as consumer electronics, apparel, vehicle parts, etc.. and each category has additional grouping within. You can navigate through the categories or search using a specific keyword linked to your item. Additionally, you can navigate the platform by choosing the country or region from which you want to buy.
AliExpress is ecommerce store for individual consumers and is more visually oriented, with an emphasis on product images and descriptions. The products are grouped into more specific consumer categories like women's fashion, men's fashion, phones and telecommunications, etc...and additional subgroups within each group. You can search for a product in the search bar by entering keywords related to the product you are looking for. The search results can be sorted by various criteria, such as relevance, price, and rating, to help buyers find the best products for their needs.
Each ecommerce platform has designed a mobile app available for download on both Android and iOS devices.
Alibaba vs AliExpress Products
Alibaba is an online store that offers more than 40 major product categories, ranging from machinery and electronics to apparel and home & garden. It is a common marketplace for branded products, particularly those from Chinese suppliers but you can find suppliers from other regions such as the United States, Canada, Japan, and others.
Selection of countries from which you can choose for your search on Alibaba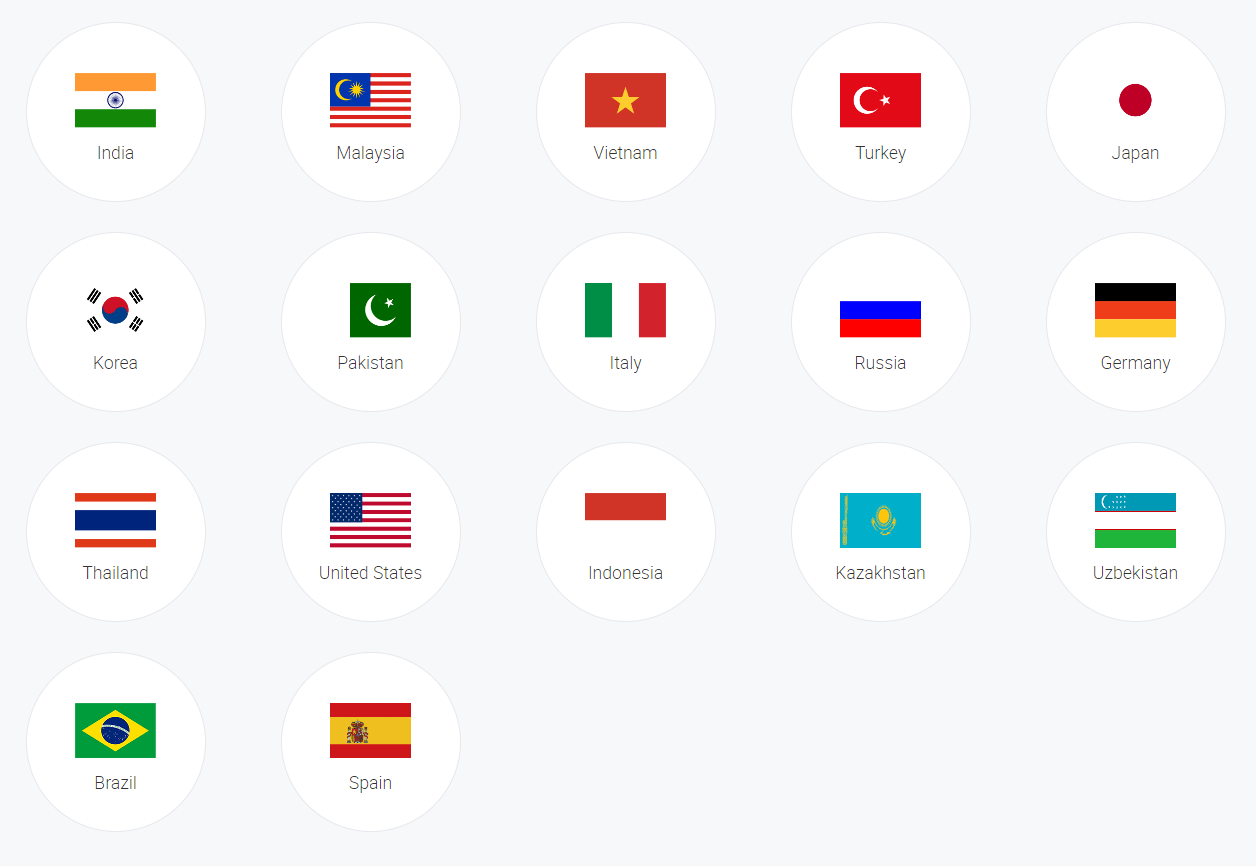 In addition, Alibaba also emphasizes private label products, which are products that are manufactured and sold under a specific brand name. You can create a request for proposal where you can solicit proposals from potential suppliers or vendors for a particular product or service.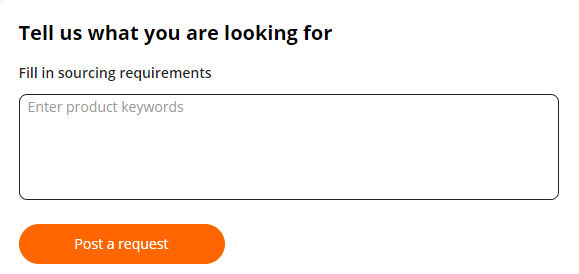 AliExpress is more of a retail-focused marketplace, where you can find private label products, but its focus is more on ready-to-ship pre-made products that can be customized with a buyer's own branding or logo. You can find more than 100 product categories, including fashion, beauty, jewelry, toys, sports, and consumer electronics. AliExpress online store focuses on smaller quantities of pre made products and low prices. There is typically no minimum order quantity requirement so AliExpress's products are suitable for buyers who are looking for individual items, trendy products, or fast delivery and low shipping costs.
Our practical testing revealed that Alibaba's platform is designed for wholesale transactions, allowing buyers to contact suppliers and negotiate prices and minimum order quantities while AliExpress is focused on individual buyers looking to purchase products in smaller quantities.
Alibaba vs AliExpress Pricing
Alibaba sellers generally require large orders and have a MOQ, which can range from a few pieces to thousands of pieces and hence provides wholesale pricing for the products. The more you order, the lower the price per unit. Alibaba also allows buyers to negotiate the price with Alibaba suppliers through its messaging system.
Example of Product Pricing on Alibaba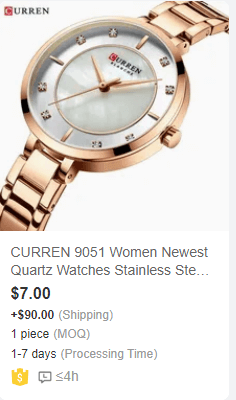 AliExpress does not have a MOQ and allows buyers to order as little as one piece of any product with a fixed price. The price is displayed on the product page and there is no room for negotiation or bargaining with AliExpress sellers. However, some sellers may offer discounts for bulk orders or coupons for new customers.
Example of Product Pricing on Aliexpress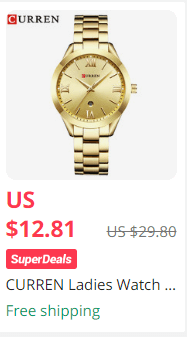 Based on our observations we concluded that Alibaba prices are generally lower than on AliExpress due to the wholesale pricing model. AliExpress sells products that are typically supplied by smaller businesses and independent sellers who are not buying in bulk, so they do not have the same negotiating power as businesses on Alibaba.
Alibaba vs AliExpress Shipping
Shipping is another important factor to consider when comparing Alibaba vs. AliExpress.
Alibaba does not ship products by itself but rather lets buyers and suppliers arrange their own shipping methods. Buyers can choose their preferred shipping option, from a variety of shipping options such as air freight, sea freight, express delivery, or postal service. The shipping cost and time depend on the product weight, volume, destination, and shipping method.
AliExpress provides various shipping services through its own logistics partners, such as AliExpress Standard Shipping, ePacket, China Post Registered Air Mail, and more. Depending on your shipping address some AliExpress suppliers offer free shipping or you can choose from different paid shipping options, which show the estimated delivery time and shipping cost.
Based on our firsthand experience, considering that most suppliers are from China, shipping costs may be high for buyers who are located at a further distance, especially when buying individual items.
Alibaba vs AliExpress Payment Methods
Alibaba primarily caters to business buyers and provides a range of payment options to suit their needs. The most common payment methods on Alibaba are bank transfers, credit cards, and online payment platforms such as PayPal and Alipay. However, the payment method may vary depending on the supplier, and businesses may negotiate payment terms such as payment upon delivery or payment in installments.

Additionally Alibaba uses an escrow service called "Alibaba Secure Payment," which holds the payment from the buyer until the goods are delivered and both parties are satisfied with the transaction. This provides a layer of protection for buyers and reduces the risk of fraudulent activity.
AliExpress, on the other hand, caters primarily to individual consumers and offers a more streamlined payment process. The platform supports a variety of payment methods, including credit cards, debit cards, PayPal, and other online payment platforms.
However, AliExpress does not have a formal escrow service, but it does offer buyer protection service and dispute resolution.
Our investigation demonstrated that both AliExpress and Alibaba take extensive measures to ensure that their payment systems are secure and protected.
However, drawing from our experience, please note that no payment system is completely immune to fraud or security breaches. As a buyer, it is important to take precautions when making purchases online, such as verifying the seller's reputation and ensuring that the payment page is secure before entering payment information.
Alibaba vs AliExpress Customer Service
When it comes to customer service, both platforms have established customer service teams to assist users with their inquiries, complaints, and other issues. However, there are some differences in how each platform handles customer service.
Alibaba has a dedicated customer service team that provides support via phone, email, and online chat. The platform also offers a comprehensive help center with frequently asked questions, articles, and tutorials to help users navigate the platform. Alibaba's customer service team is available 24/7 to assist users with their inquiries and concerns.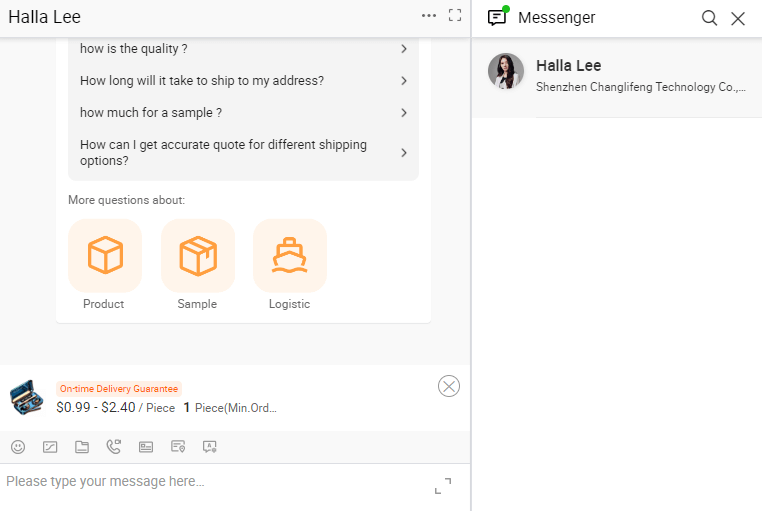 On the other hand, AliExpress has a similar customer service system, with a dedicated customer service team that provides support via email, phone, and online chat. However, unlike Alibaba, AliExpress does not have a comprehensive help center on its platform. Instead, it relies on its customer service team to assist users with their inquiries and concerns.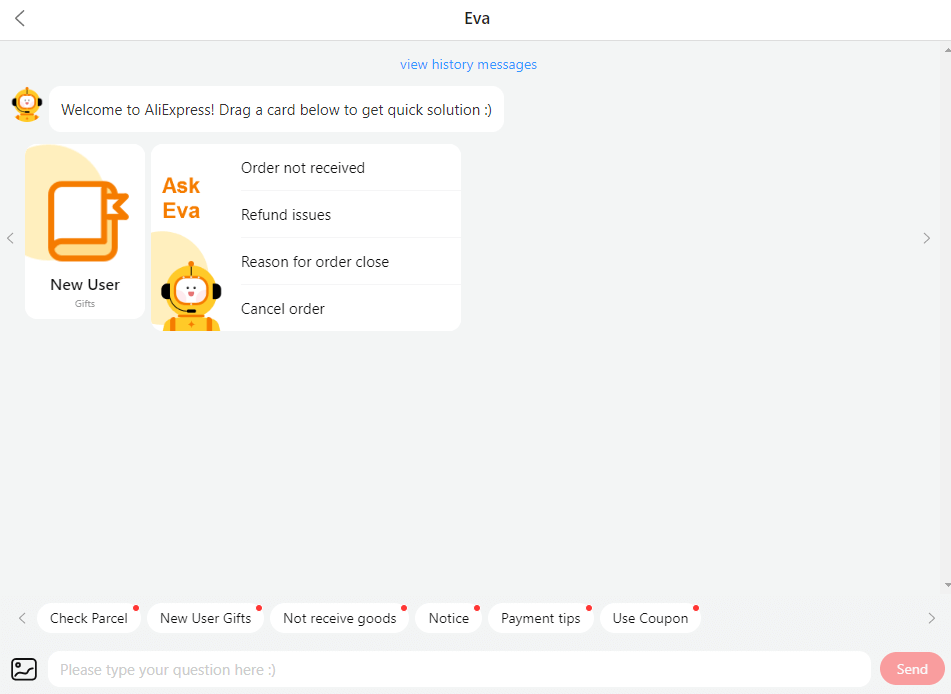 After conducting experiments with it, we have concluded that AliExpress' customer service is slightly better than Alibaba's in resolving issues related to orders, payments, and logistics. This could be because AliExpress is more consumer-focused and has a greater emphasis on customer satisfaction.
Alibaba vs AliExpress Trade Assurance Program
Alibaba and AliExpress provide trade assurance for their buyers but there are some differences in the way the program is set.
Alibaba's trade assurance program provides payment protection to buyers by holding funds in an escrow account until the buyer confirms receipt of the goods. The program also offers product quality protection, meaning that if the buyer receives products that are significantly different from the description or are defective, they can request a refund.
On the other hand, AliExpress' program for buyer protection provides a similar level of protection but also includes a shipping protection component. This means that if the buyer does not receive their order within the specified timeframe, they can open a dispute and receive a refund.
In both programs, the seller's account is credited once the buyer confirms receipt of the goods or the dispute is resolved in the buyer's favor. This ensures that sellers are incentivized to provide high-quality products and reliable service.
Alibaba vs. AliExpress Dispute Resolution System
One key difference between Alibaba and AliExpress is their approach to resolving disputes between buyers and sellers.
Alibaba has a dispute resolution system in place that allows buyers and sellers to submit a dispute and have Alibaba mediate the resolution. This helps to ensure a fair and impartial resolution for both parties.
In contrast, AliExpress has a similar dispute resolution system in place, but it's handled by the platform's customer service team. While this can still lead to a fair resolution for both parties, it may be less transparent than Alibaba's system.
Dropshipping Options for Businesses
Conducting business with foreign suppliers whom you have never met face-to-face can be an intimidating experience. Moreover, searching for a suitable supplier who can meet your specific inventory needs can also be a daunting task.
Thankfully, searching for dropshipping suppliers on Alibaba.com and AliExpress is a straightforward process. Both platforms offer a vast range of products that can be filtered according to your specific requirements. Additionally, both platforms provide ratings, product photos, reviews, supplier descriptions, and verifications, giving you a clear understanding of what you are getting and who you are sourcing from.
It is evident that sourcing from trusted suppliers is crucial for any business. However, it is particularly significant for dropshipping businesses, as they rely on suppliers to carry out final delivery to buyers. Finding a reliable supplier can make or break any dropshipping store.
Build a Profitable Dropshipping Business on Alibaba
Alibaba's dropshipping center offers a significant advantage in that it features top-tier suppliers, namely Gold Suppliers and Verified Suppliers. These sellers have undergone a thorough A&V or Onsite Check, ensuring their credibility and reliability.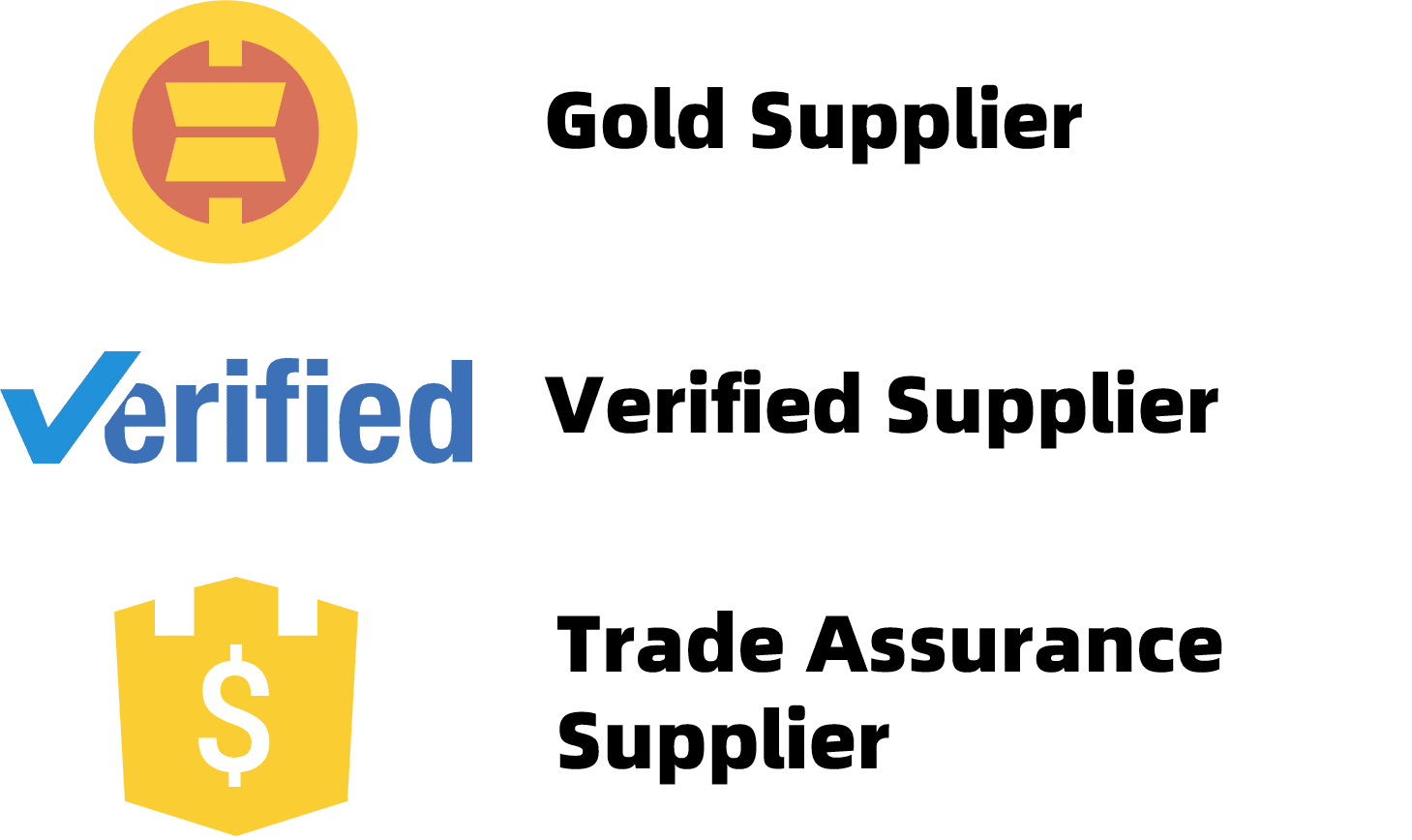 It is a good idea to take a look at each supplier's verified reviews to see what sort of experiences past clients have had with them.
Summary presented for each verified supplier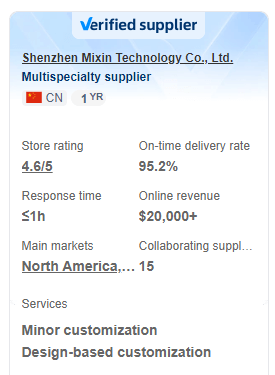 Alibaba dropshipping typically involves finding a supplier on Alibaba who is willing to dropship the products you wish to sell. This means that the supplier will handle the inventory, packaging, and shipping of the products directly to your customers, while you handle the marketing and customer service.
One of the advantages of dropshipping on Alibaba is that you have access to a vast selection of products at competitive prices. With over 100 million products listed on the platform, you can find almost anything to sell to your customers. Additionally, since most of the suppliers are located in China, you can take advantage of the low manufacturing costs and get products at a lower price than what you would find locally.
With Alibaba you can easily scale your business as your sales grow. With the supplier handling the inventory and shipping, you don't have to worry about the logistics of expanding your business. Additionally, most suppliers on Alibaba are open to negotiating lower prices for larger orders, which means that you can get even better profit margins as your business grows.
Alibaba does not provide the option to track your shipment directly. Instead, you will need to reach out to the supplier through the messaging feature on the Alibaba platform to inquire about the status of your order. Additionally, it's important to note that Alibaba's shipping services are not complimentary, and therefore you should factor in the shipping cost when calculating the total price of the product you wish to purchase.
Start Your Own Online Store with AliExpress Dropshipping
AliExpress is also popular ecommerce store due to its suitability for dropshipping businesses. AliExpress dropshipping involves partnering with AliExpress suppliers who hold the inventory and ship the products directly to your customers on your behalf.
One of the benefits of using AliExpress for dropshipping is the wide range of products available on the platform. AliExpress caters to multiple niches, and you can find products ranging from electronics to clothing and accessories, home and garden, beauty products, and more.
Another advantage of AliExpress dropshipping is the competitive pricing of products. The platform has multiple suppliers offering the same products, which allows you to compare prices and choose the best deal for your business. You can also take advantage of aliexpress shipping options like ePacket shipping, which is affordable and takes a shorter time for delivery. Some suppliers also offer free shipping, which can help you save costs and increase your profit margin.
When choosing a supplier on AliExpress, it's essential to consider the supplier's rating and reviews. The platform has a rating system that allows customers to rate the supplier's service based on their experience.

You can also read reviews from other dropshippers who have worked with the supplier to make an informed decision.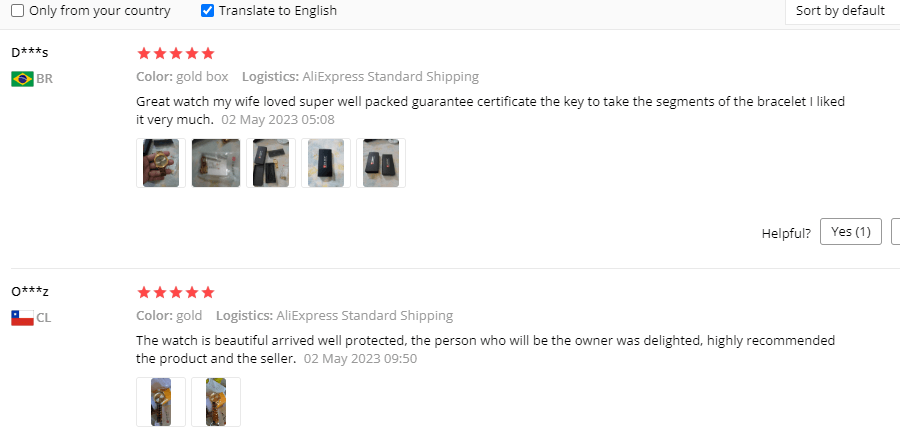 To start dropshipping on AliExpress, you need to create an online store, list the products you want to sell, and connect with suppliers who can fulfill the orders. You can use platforms like Oberlo or AliDropship to automate the process and manage your orders efficiently.
Which Platform is Best for Dropshipping?
Alibaba is better suited for businesses looking to purchase products in bulk, as it is primarily a B2B platform. This means that the prices are generally lower than AliExpress, but the minimum order quantities are higher. Alibaba also offers more customizability options, such as being able to brand products with your own logo.
On the other hand, AliExpress is better suited for individuals or small businesses looking to purchase smaller quantities of products at a time. AliExpress also offers a wider range of products and is generally more affordable, with no minimum order requirements. However, the shipping times can be longer than Alibaba and the quality of products can be less consistent.
Ultimately, the choice between Alibaba and AliExpress for dropshipping will depend on your business needs and goals. It's important to do your research, compare prices, and read reviews before deciding on a platform to use.
Power Your Alibaba and AliExpress Business with Our High-Performance VPS Hosting
If you are a start up or already running your own ecommerce website on Alibaba or Aliexpress you will appreciate the benefits of our VPS. If you want to run a successful ecommerce business, having a reliable and fast website is a crucial part of the equation.
Our VPS (Virtual Private Server) provides you with a dedicated server environment that is fast, secure, and customizable. This means that you can optimize your website to your specific needs and ensure that it runs efficiently for your users.
For Alibaba and Aliexpress customers, having a reliable website is essential to their business success. With our VPS, customers can easily set up and manage their own server environment, allowing them to have complete control over their website and ensure that it is running smoothly.
Additionally, we offer 24/7 customer support, which can be especially valuable for customers who may be based in different time zones or who need assistance with technical issues related to their server.
In summary, our VPS is a valuable tool for both Alibaba and Aliexpress customers who need a fast, reliable, and customizable website to run their e-commerce business.
Frequently Asked Questions
How to Find Dropshipping Suppliers from China?
Both Alibaba and AliExpress provide access to dropshipping suppliers that can be used to import products to your website. However, while AliExpress allows for dropshipping of various types of products without any minimum purchase requirement, Alibaba restricts users to purchasing products in bulk quantities only.
Is purchasing from Alibaba safe?
As long as the necessary precautions are taken, purchasing from Alibaba can be a safe experience. When selecting suppliers on the platform, it is important to look for three key features to ensure a secure transaction: look for verified suppliers, choose gold suppliers, and use alibaba trade assurance.
What is the best way to contact Alibaba suppliers?
Buyers can make direct contact with suppliers on Alibaba by clicking on the "Contact Supplier" button and submitting an inquiry.
Are Alibaba and Aliexpress offering free shipping?
Alibaba and AliExpress do not offer free shipping themselves as they are platforms that connect buyers and sellers, and shipping is handled by the suppliers. However, some suppliers on these platforms may provide free shipping depending on the product, quantity, and destination. While you can negotiate with Alibaba sellers regarding the shipping costs, AliExpress shows the shipping options next to the product.
Can I order private label products on Alibaba and Aliexpress?
To order private label products on Alibaba or AliExpress, you will need to find a supplier who offers private labeling services and negotiate the terms and pricing for your order. Some suppliers may have minimum order requirements for private labeling, so be sure to clarify this with the supplier before placing your order.
What is a gold supplier?
A Gold Supplier is a verified and trusted seller that has been awarded special status by the platform. The Gold status is given to suppliers who have completed a rigorous verification process and have demonstrated their commitment to providing high-quality products and excellent customer service.
What is Alibaba wholesale?
Alibaba Wholesale is a sub-platform of Alibaba.com that specifically focuses on wholesale buyers. Alibaba Wholesale is focused exclusively on offering wholesale products and typically offers products at lower wholesale rates.