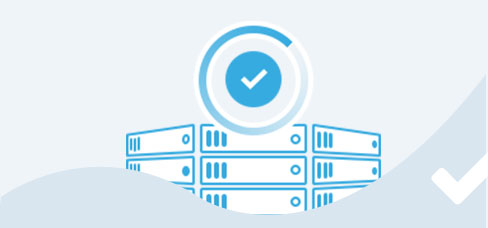 Are you a small business or start-up? Get started with VPS Server today!
No matter what type of websites you own, you'll want to keep your web hosting, bandwidth (GB SSD), and software costs as low as possible, which is one of the major differences between VPS and shared hosting. Unlike some shared hosting services or dedicated servers with physical hardware constraints, our VPS solutions have complete scalability, meaning you only pay for the server space you actually need and use. Our VPS hosting is better than any bare metal dedicated server, with no commitment required.
To get started, as you have full root access to your VPS and SSD storage space, you can activate your VPS hosting right now. Should you require help whilst activating your virtual private servers, use our 24/7 chat support service and get solutions. You can also use our specialist software applications to bring your server online more quickly so you can start using your server and all the benefits of our services.
Beginner-friendly
We have ensured our Virtual Private Server (VPS) solutions can be set up simply and quickly and can be used by beginners regardless of ability, just like shared hosting works. You do not require advanced technical knowledge to use our virtual server, and you should be able to deploy your server with a free trial hosting quickly.
Managing your Virtual Private Server (VPS) is straightforward as you can access features such as log analysis, site backups, anti-spam, quota management, and more. These tools enable you to create your own custom server with an environment that suits your needs, including software installation requirements, expected site traffic, site upgrades, and related issues.
Backups and additional support
If problems or questions arise, our email service and online help resources offer a great variety of information and support. For example, we can help with the migrations of your website or digital infrastructure from any VPS host and help you install and finetune your virtual server, so it perfectly addresses your needs.
We can also help you set up a secure sockets layer (SSL) – the certificate that adds an 's' to the HTTP in your URL. A free SSL certificate adds an extra layer of security that is practically required by the search engine companies. Should disaster strike, we regularly backup your VPS and all your data and business applications using data center resources, even whilst the server is running, so you can be confident you will not suffer any instances of downtime that cost you.
As previously mentioned, the chances of this happening due to our advanced security are minimal. We are so confident in the security of our virtual server environment hosting that we provide a money-back guarantee.
Getting started
If you have any questions about getting started with your Virtual Private Server (VPS) Web Hosting, our service team can help you choose the right hosting plan with the amount of memory, bandwidth, and disk space that is right for your hosting management needs, such as 2 GB, 4 GB, 8 GB RAM, etc. We've also included some frequently asked questions farther down this page. Our qualified, experienced team can
help you copy and migrate your database, optimize your control panel for your personal preferences, and choose your operating system. We are on-hand to assist with everything from configuration to troubleshooting and fine-tuning. Our experts will ensure that you can focus on running your websites, databases, or digital platforms, knowing that we have your back.