The Ultimate Guide to the Best Kodi Addons in 2023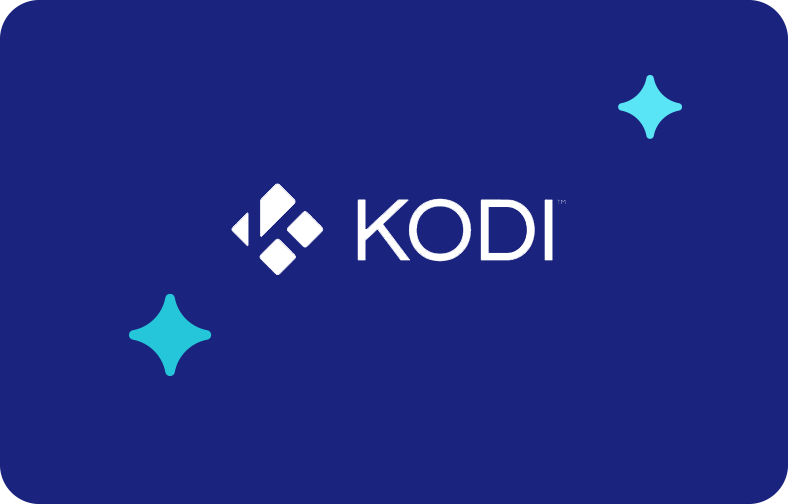 The constant changes that Kodi Addons go through are a reflection of the ecosystem's nature. The finest addons may become obsolete or be superseded by new releases that offer more sophisticated functionality. Users must have a resource to find the best addons because of this evolution.
To stay up with the latest on the consistently developing Kodi addon scene, we have given a refreshed rundown of addons beneath.
What are Kodi add-ons?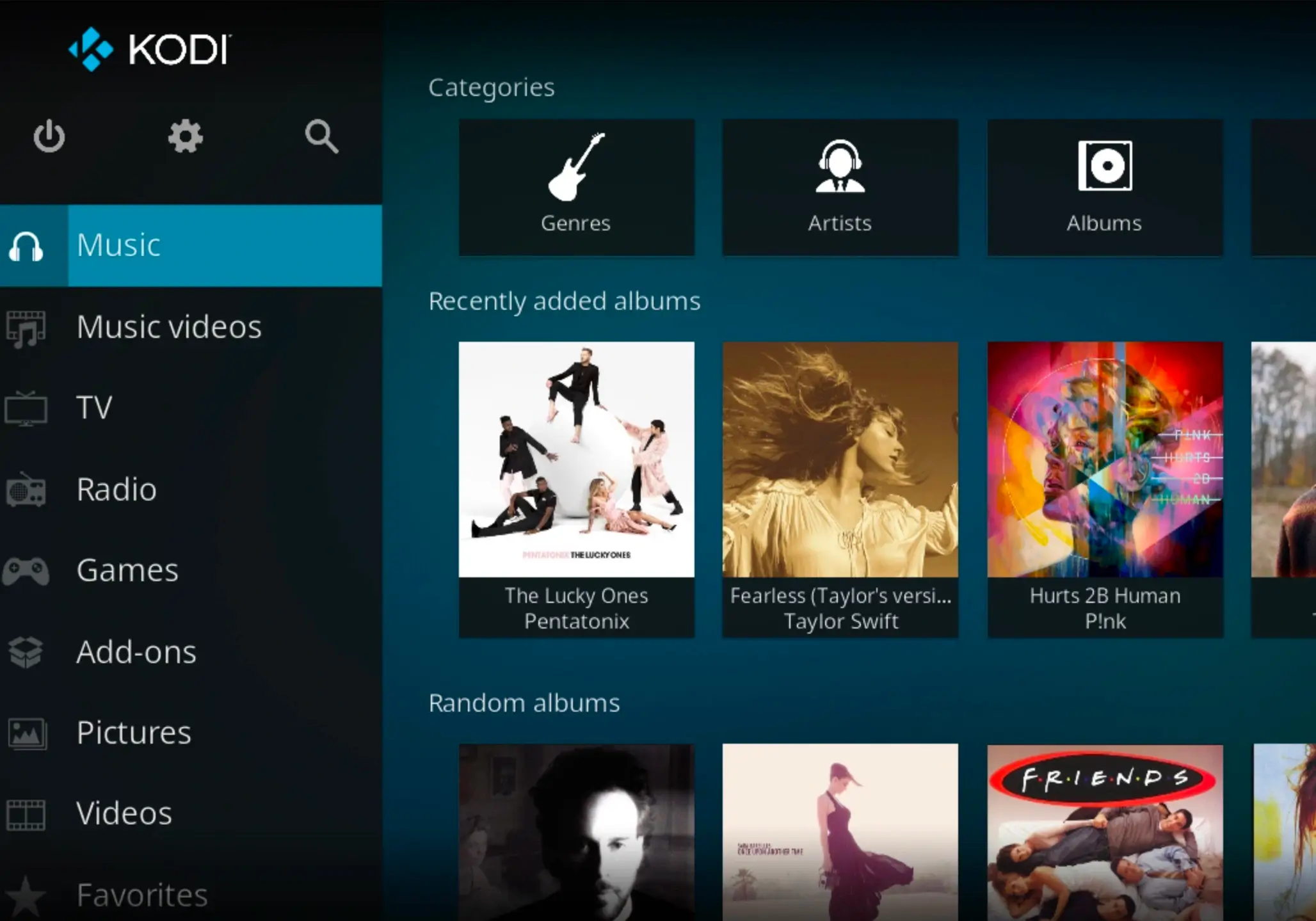 In relation, to the Kodi media player add ons can be seen as features or enhancements that can be incorporated. Kodi, an open source media center allows users to conveniently organize and enjoy their collection of media encompassing movies, TV shows, music and more.
The true beauty lies within these add ons as they greatly enhance the functionality of Kodi by providing users with access to a range of products and services.
Types of Add-ons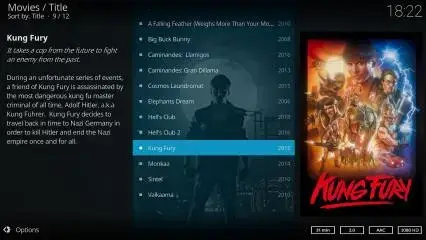 Kodi add ons span across categories that include enhancing video playback improving quality customizing the interface with different skins adding new features to programs and facilitating seamless connectivity with hardware and web services. Below are the categories in which these add ons are classified.
Streaming Versatility
Through video and music add ons users gain the ability to effortlessly stream content from the expanse of the internet. This includes movies, TV series, live broadcasts, musical delights and a plethora of videos.
Thanks to these add ons users have access, to both free and paid content catering to preferences.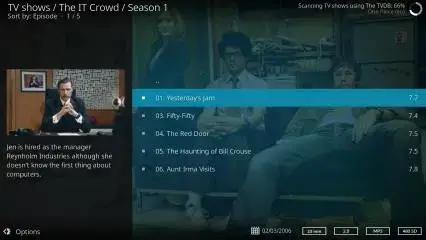 Tailored Aesthetics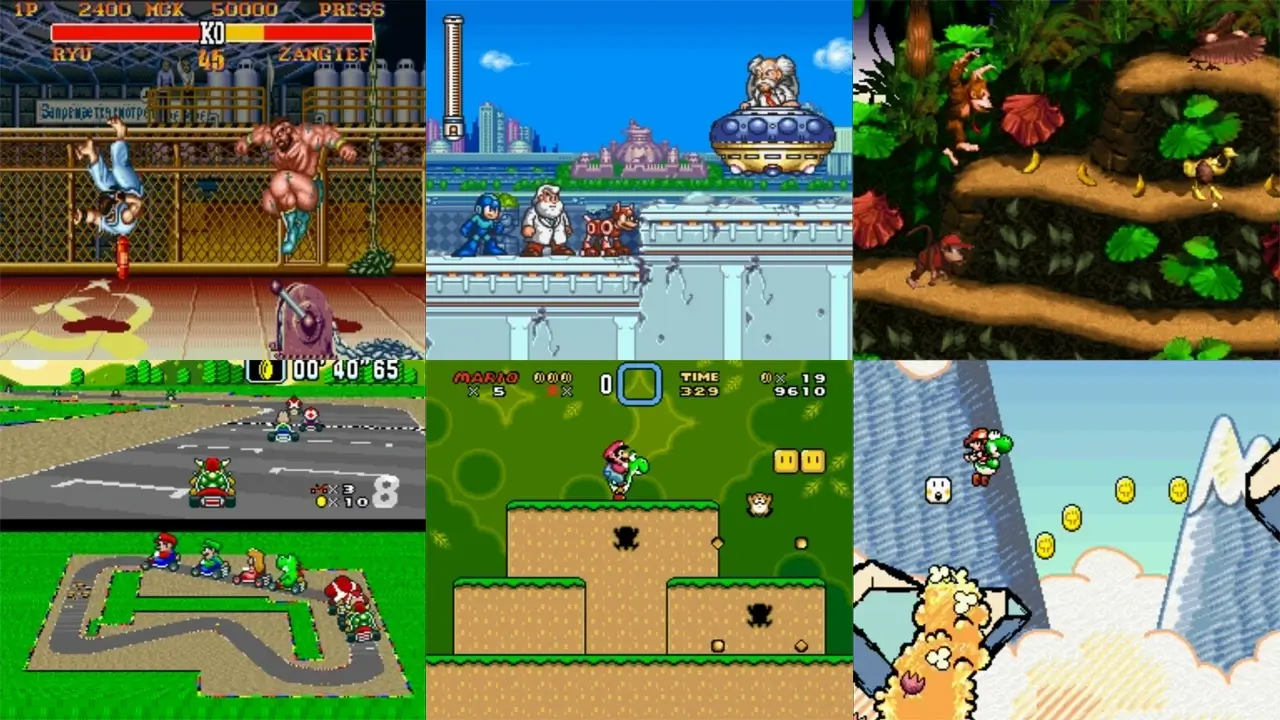 Users have the creative flexibility to alter the Kodi interface's appearance and feel thanks to skins, ushering in a unique visual experience that caters to individual tastes and sensitivities.
Enhanced Functionality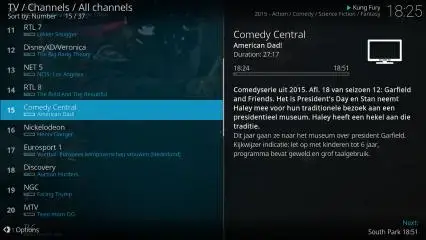 Programme add-ons enhance Kodi's functionality by integrating a range of useful features, from necessary backup tools to current weather updates and other features.
Online Synergy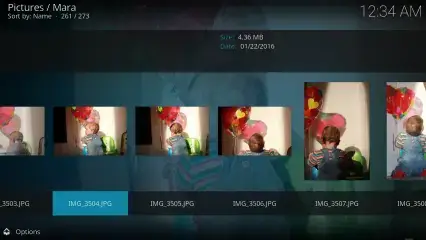 Service add-ons connect Kodi to a variety of online services, making it simple to integrate and convenient, including streaming services, news sources, and even the realm of home automation systems.
Community-Driven Innovation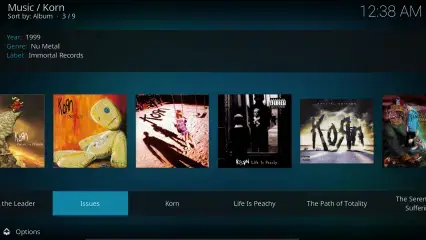 User-generated content powers the dynamic ecosystem of Kodi add-ons, which is a community-driven platform. As a result, the library is always changing and diverse, catering to a wide range of needs and interests.
Elevating Your Kodi Experience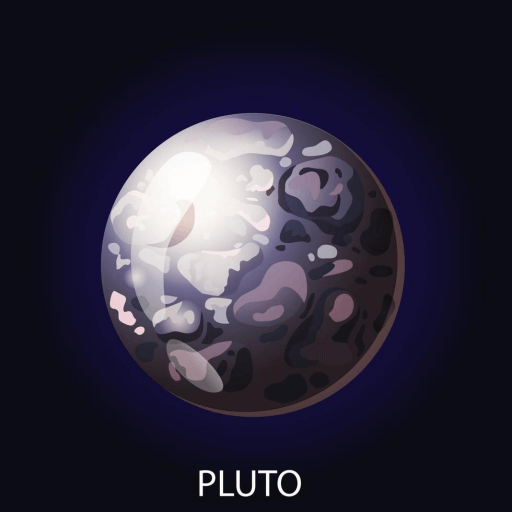 If you want to indulge in cinematic adventures, immerse yourself in musical symphonies, or create a customised interface that reflects your own style, you can research and install add-ons tailored to your special hobbies to improve your Kodi experience. The alternatives are essentially endless, just like the digital world itself.
Updated for Your Convenience
For your consideration, the top Kodi add-ons as of the most current update on Wednesday, September 27, 2023, are listed below:
1. The Crew – Best Overall Addon (Kodi 20 Addon)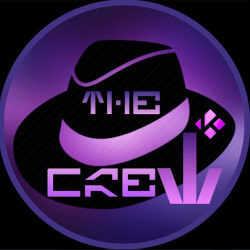 The Crew stands as an all-encompassing Kodi addon, offering more than just TV shows and movies. When integrated with Real-Debrid, it excels in delivering high-definition content without buffering.
The abundance of category settings in this addon highlight its superiority and turn it into a one-stop shop for all your streaming requirements.
The Crew Repository, home to this exceptional addon, is likely the best Kodi repository available today, featuring a plethora of addons and Kodi builds compatible with various devices.
Categories: Movies, TV Shows, Sports, IPTV, Kids, 1 Clicks, Stand Up Comedy, Radio, Additional Addons

Real Debrid Compatible

Trakt Integration Available
2. Seren – Best Premium Kodi Addon (Kodi 20 Addon)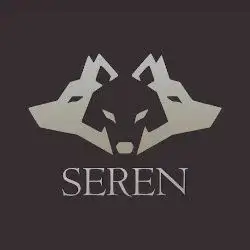 Seren, a premium addon, caters to users with Real-Debrid or other authentic downloader platform accounts. This addon boasts a user-friendly layout that simplifies content browsing. Seren's links play seamlessly, and it offers a plethora of options for you to choose from.
Seren has cemented its reputation as one of the most widely used additions of all time because to its amazing performance, despite the setup possibly requiring a little work.
Categories: Discover Movies, Discover TV Shows, Search, Tools

Real Debrid Compatible

Trakt Integration Available
3. DaddyLive – Best Sports Kodi Addon (Kodi 20 Addon)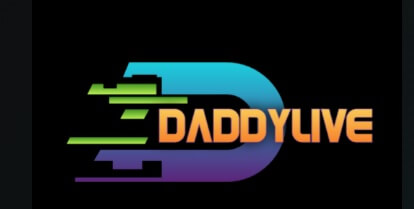 DaddyLive is an excellent choice for live-streaming enthusiasts, offering access to a wide range of sporting events and TV channels.
From Tennis and Cricket to MMA and WWE, this addon covers a plethora of sports. Additionally, it provides TV channels from various countries with minimal buffering, often in high-definition quality. DaddyLive hails from The Crew repository, the same repository that hosts our #1 overall addon, The Crew.
Categories: Live Sports, Live TV
4. Asgard – Best All-in-One Kodi Addon (Kodi 19 Addon)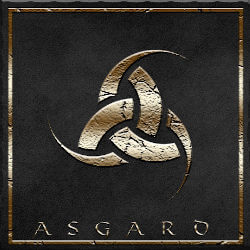 Asgard is the epitome of an all-in-one addon, catering to all your streaming requirements in a single location. Boasting numerous categories for Movies and TV Shows, Asgard also offers options for live streaming, anime, concerts, and more.
Whether you prefer real-debrid or non-debrid links, Asgard accommodates both Kodi experts and novices. For those seeking a comprehensive streaming experience, Asgard is the perfect choice, compatible with Kodi 19 Matrix.
Categories: TV & Movie One Click Section, Non Debrid Section, Movies, TV Shows, Kids, Sports, Documentaries, Concerts, Anime, IPTV

Compatible with Real-Debrid

Trakt Integration Available
5. Dynasty – Best Live Streaming Addon for Movies and TV Shows (Kodi 20 Addon)
Dynasty caters to the needs of live content enthusiasts by providing access to live channels on various Kodi devices.
It also boasts an extensive collection of Movies and TV Shows, with high-definition options available in multiple categories. Fans of 1-Click streaming will appreciate Dynasty's auto-play feature, eliminating the need to sift through multiple link choices.
Dynasty offers numerous live TV addons, ensuring quick access to live streams from the USA, UK, and beyond.
Categories: Movies, TV Shows, IPTV & Sports, Music, StandUp, Documentaries, Comedy, Anime, and more

Compatible with Real-Debrid

Trakt Integration Available
6. FEN – Best Addon for Real-Debrid (Kodi 20 Addon)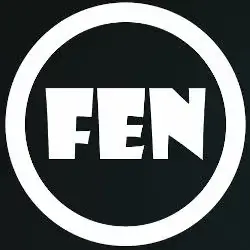 FEN Addon, a familiar name to long-time Kodi users, has made a triumphant return with an abundance of link options and lightning-fast navigation.
This addon exclusively supports real-debrid, guaranteeing access to the best streaming links without buffering. For your convenience, we offer a step-by-step tutorial for installation, accompanied by a video guide that includes bonus tips and tricks for utilizing this addon on any Kodi device.
Categories: Movies, TV Shows, Discover, Search, My Trakt Lists, Watched, In Progress, Downloads, and more

Compatible with Real-Debrid

Trakt Integration Available
7. Nightwing – Best Non-Debrid Kodi Addon (Kodi 20 Addon)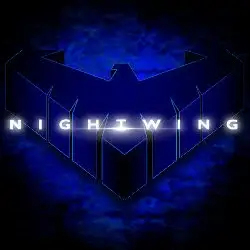 Nightwing, found in the Magnetic Repository, offers a diverse selection of VOD categories, including Kids, Documentaries, and Fitness, in addition to Movies and TV Shows.
With a user-friendly layout and only seven categories to choose from, Nightwing ensures a seamless streaming experience.
This add-on operates flawlessly without real-debris and features a 1-Click Zone for instant access to Movies & Shows, even for those without this service.
Categories: 1-Click Zone, Movies, TV Shows, Kids, Docs, Fitness, Tools

Compatible with Real-Debrid

Trakt Integration Available
8. ESPN – Best PPV Kodi Addon (Kodi 20 Addon)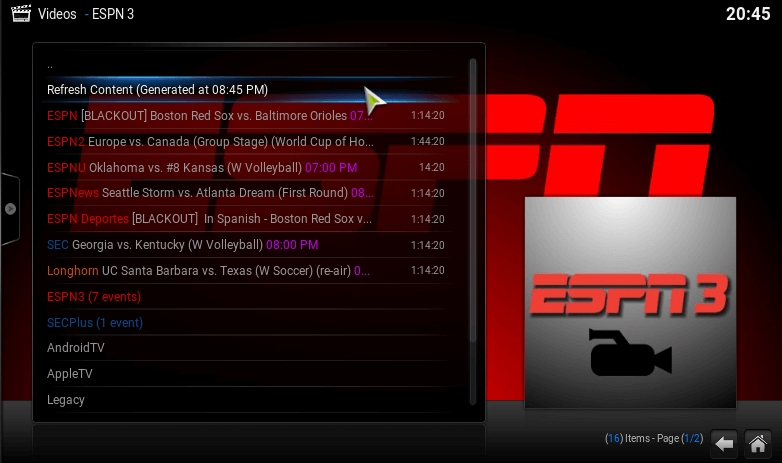 The ESPN Kodi Addon is a sports enthusiast's dream, offering access to live sports events and PPV content after authorizing your ESPN+ account or TV Provider.
Known as the ultimate destination for sports-related content, ESPN ensures buffer-free playback in high definition, including 1080p quality. This encompasses UFC Pay Per Views, boxing, and much more.
Categories: Live, Upcoming, Account, Settings
9. Artemis – Best Kodi Addon For Anime(Kodi 20 Addon)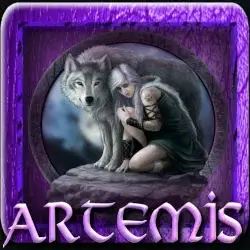 Artemis is a one-stop Kodi addon that covers Shows, Movies, and more. Despite its recent entry into the Kodi community, Artemis has rapidly gained popularity thanks to its extensive library of Anime content, which streams smoothly on any Kodi device, including Firestick and Android TV.
Categories: Movies, TV Shows, Anime, Search, Tools, Premium Services, and more

Compatible with Real-Debrid

Trakt Integration Available
Additional Addon Recommendations
Listed below are some noteworthy addons for streaming Movies & TV Shows:
Umbrella (Kodi 20 Addon)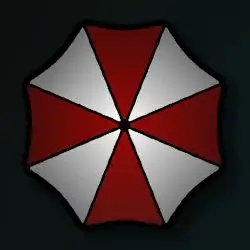 Umbrella stands out as an ultra-fast Kodi addon with a great variety of TV Shows and Movies. It seamlessly integrates with Kodi 20 Nexus and uses real-debris to deliver high-quality content without buffering.
Umbrella's sleek interface simplifies browsing, and its numerous categories ensure you find the VOD content you desire. The addon also offers options for YouTube videos that play smoothly without any buffering.
Categories: Movies, TV Shows, YouTube

Compatible with Real-Debrid

Trakt Integration Available
Kodi Build vs Kodi Addons
Your choices and demands will determine whether you must choose a Kodi build or Kodi addons: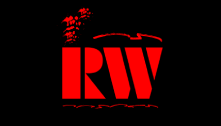 Kodi Build:
A Kodi build resembles a pre-configured bundle of settings, add-ons, and skins. For newcomers who seek an all-in-one media playback solution, it is convenient because it offers a full Kodi setup straight from the start.

Builds can save time because they don't require adding addons and configuring settings one at a time.

However, Kodi builds could slow down your system because they can be large and contain addons you don't require.

Builds may not always get timely upgrades, which can cause compatibility problems and security risks. Builds may also go out of date.
Kodi Addons:
Individual extensions for Kodi called addons can be installed to personalize your Kodi experience.

You are given the option to pick and install only the extensions that best suit your content choices. Your Kodi setup will have greater flexibility and control thanks to this.

To guarantee that you have access to the newest features and security updates, you can upgrade addons independently.

However, adding addons to Kodi may require more time and work than using a build to set it up.
Your priorities will ultimately determine whether you choose a Kodi build or addons. If you want a quick and easy setup with little customization, a build may be ideal.
However, if you want a unique and modern Kodi experience, individual addons can be a better choice. Individual addons, however, may be a preferable option if you're looking for a distinctive and contemporary Kodi experience.
Are Kodi addons legal?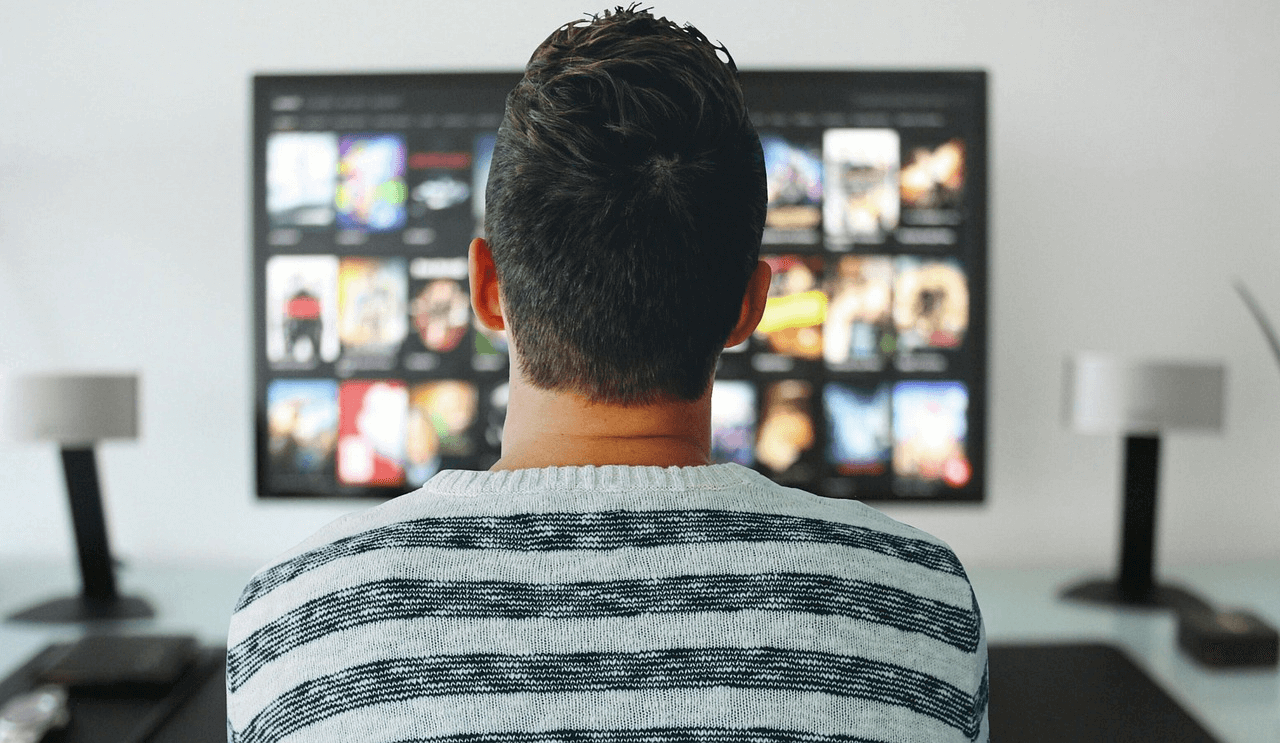 Kodi addons themselves are not inherently unlawful. Kodi is an open-source media player program that is completely legitimate to utilize.
Be that as it may, the legitimacy of explicit Kodi addons relies upon the content they give and how you use them. Here is a breakdown:
Legal Kodi Addons:
There are various Kodi addons accessible in the official Kodi storehouse that offer legal components. These addons give access to free and lawful content like YouTube, Twitch, and official real-time features.

You can utilize these add-ons without any legal concerns.
Grey Area Addons:
Unauthorized access to copyrighted content might be given by some extensions. It may be against the law to use these extensions to access copyrighted content without authorization.

Depending on the jurisdiction, these additions may or may not be lawful, making their use ambiguous in terms of the law. When utilizing these addons, it's crucial to use caution.
Illegal Kodi Addons:
There are likewise addons that are explicitly made to provide users admittance to illegal or content with copyright. In many countries, it is unlawful to utilize these extensions to get hands on copyrighted data without consent.

There may be legal repercussions if such addons are distributed or promoted.
It is encouraged to utilize Kodi addons with caution and to just access content that you are lawfully allowed to see to avoid legal problems.
Know your country's copyright and intellectual property laws as well because they can vary from one country to another. Respecting copyright regulations and content creators' rights is essential when using Kodi or any other platform.
Steps to Fix Kodi Addons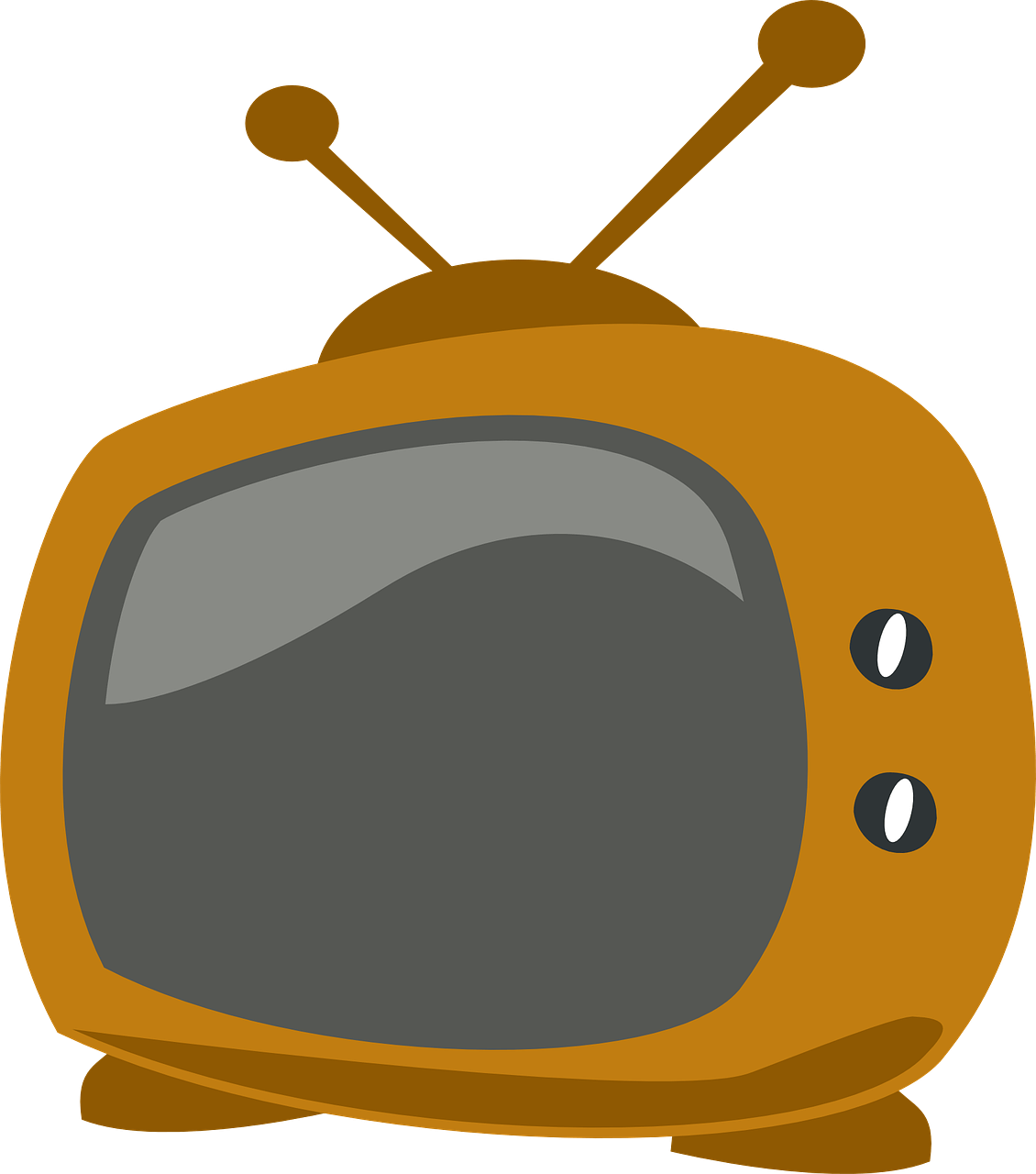 If an addon isn't working as expected for you, attempt the accompanying investigating moves toward check whether they can help;
1. Check for Updates: To ensure your add on is up to date, check for updates. Obsolete addons may at times cause issues. Visit the archive or the addon's origin site to search for updates.
2. Disable Inconsistent Addons: It's conceivable that a portion of the addons you've introduced are incongruent. To figure out which addon causes the issue, try disabling them one at a time.
3. Clear Cache and Cookies; Clearing cache and cookies in your web browser can sometimes resolve addon related issues. You can do this by accessing your browsers settings and clearing browsing data.
4. Check Add on Dependencies; Certain applications like Kodi may require dependencies for addons to work correctly. Ensure that these dependencies are also up to date.
5. Reinstall the Addon; If none of the aforementioned methods resolve the problem consider uninstalling and then reinstalling the addon. This often helps solve compatibility issues.
6. Look for Error Messages; Pay attention to any error messages or logs that might provide information about what's causing trouble with the addon.
7. Seek Assistance; If all else fails consider seeking help from forums or reaching out, to the support community dedicated to that addon.
If you're using the addon they may have solutions
Please be aware that depending on the program or platform you're using with the addon, the steps may change.
For instructions always refer to the official documentation or support materials provided by that addon.
Also don't forget that it has a context menu feature.
Are Kodi Addons Subject to Fees?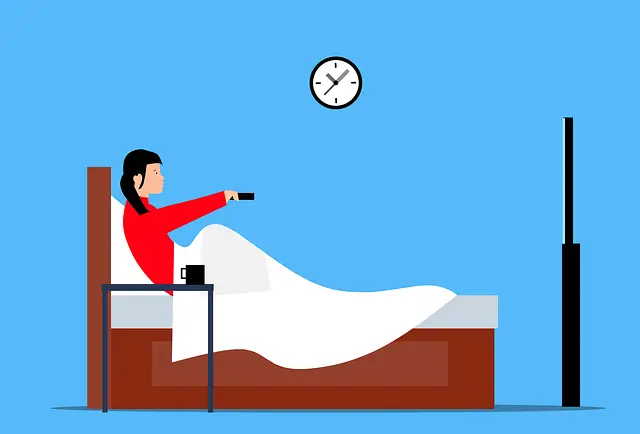 There is no requirement for spending money in the area of Kodi extensions. Through said appendages, Kodi, a free and unrestricted cornerstone of media consumption, is adaptable to user customization. Many Kodi extensions are abundantly available, and they may be downloaded through the official Kodi repository or other reliable sources.
Films, drama shows, live television broadcasts, and a variety of other intellectually stimulating content are produced by these extensions.
It's crucial to bear in mind that certain functions within Kodi extensions might come with a price tag.
Consider the possibility of urgent subscription needs for seeing specific premium material or accessing live broadcasting networks.
Additionally, some resources are threatened by copyright restrictions, necessitating vigilant monitoring.
Precautions You Must Take While Utilizing Addons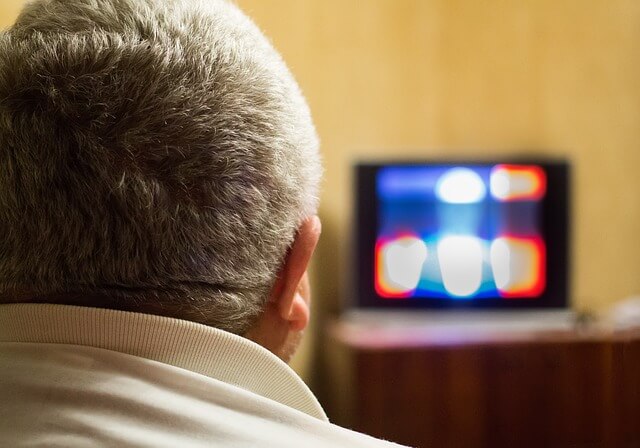 Although the extensions may be visually pleasing, it's important to be mindful that Kodi add-ons might impose charges for specific functions.
Consider the possibility of urgent subscription needs for seeing specific premium material or accessing live broadcasting networks. Furthermore, the threat of copyright restrictions looms over some materials, calling for careful vigilance.
Malware Hazard: Unofficial addons may include malicious software, including viruses and malware, which could harm your system. It creates issues with your device's functionality, data loss, or even a complete security breach.

Privacy issues: Some extensions have the potential to monitor your internet activity and gather personal information about you without your knowledge. It creates the chances of getting your private data misused.

Legal Consequences: You risk getting copyright encroachment warnings and, legal actions if you utilize third-party addons addons to get your hands on copyrighted or pirated content.

Unreliable Streaming Sources: Users may have access to unreliable streaming sources through unapproved addons. It could result in low-quality streams, lag, or incorrectly functioning content.
To secure your device and ensure a safe Kodi experience, follow these precautions:
Stick to official: Kodi addons from the official Kodi repository by using only official addons. These extensions have undergone testing, making security issues less likely.

Keep Third-Party Addons at Bay: Steer clear of installing extensions from unknown or dubious sources, particularly if they provide free access to pricey content.

Use a VPN: When streaming on Kodi, consider using a trustworthy VPN (Virtual Private Network) to protect your online privacy and security.

Constant upgrades: Keep your Kodi and addons updated to guarantee that you receive the most recent security upgrades and bug fixes.

Legal Content: Be mindful of any applicable copyright laws in your location and only access information to which you have the legal right.
Wrapping It Up!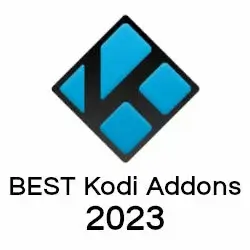 With our hand-picked selection, exploring the world of Kodi addons is really simple. We have done so fully. To guarantee that you have a streaming experience, we evaluated each addon.
Our choices fulfill various preferences, whether you're looking for a comprehensive, far reaching arrangement or a specific addon. Take advantage of the conceivable possibilities of your streaming device while staying up to date on the freshest add on items and safeguarding your privacy.
You are prepared to go on an unending streaming experience with these resources at your disposal. Happy streaming!
Frequently Asked Questions
How can I improve my Kodi performance?
Concentrate on addons to improve Kodi's performance:
Remove unnecessary add-ons to relieve resource pressure.

Pick dependable, lightweight addons for streaming.

Update addons frequently to maintain compatibility.

For more fluid playback, alter the add-on settings.

If you want higher-quality broadcasts with fewer buffering, think about using a Real-Debrid account.
What is the fastest Kodi movie addon?
Your internet connection and the particular content you're accessing can both affect how quickly Kodi movie addons load. Although well-known addons like "The Crew," and "Seren" have a reputation for having relatively quick streaming rates, each user's experience may vary.
How to install Kodi addons?
Install Kodi addons by doing the following:
To launch Kodi, use the Kodi app on your device.

Access options: To open the options menu, click the gear symbol.

Make use of the system: Go to the settings menu and choose "System."

Turn on Unknown Sources by switching it on under the "Add-ons" tab. Kodi may now download addons from other sources thanks to this.

Verify Warning: A warning notice will display; verify that you want to allow untrusted sources.

Open the File Manager: Go return to the main menu and select "File manager."

Add Source: Click "Add source" to input the addon's repository URL.

Type the URL of the repository source here. Make sure it is true.

Give the source a name so that it may be recognized easily.

Putting in a repository: Go back to the top menu and select "Add-ons." Click on the package icon after choosing "Install from zip file," then pick the source you uploaded.

To install an add-on, choose the ZIP file from the repository. Return to the Add-ons menu after installation and choose "Install from repository."

By perusing the numerous repositories and choosing the one that offers the addon category you want, you can choose an extension.

Locate the add-on you, click on it, and then proceed to select "Install."

You might find it available on the Kodi main menu by choosing "Add-ons."